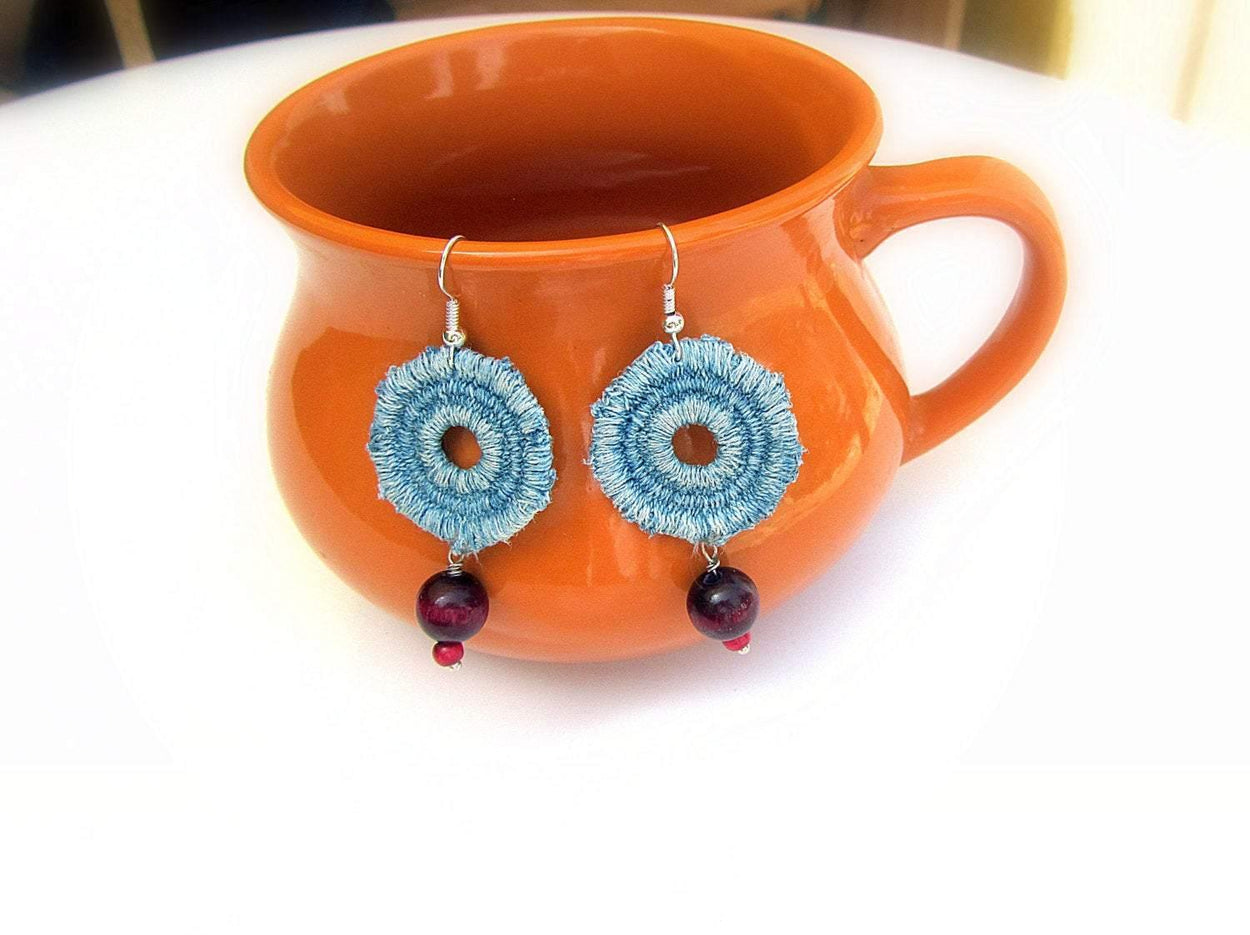 The lightest earrings lace denim with special impregnation for hardness, strength and for repulsion pollution.
Particularly suitable for hot climate.
This light but firm jewelry of fabric with special treatment for repulsion pollution.
These earrings and decorate at a young girl and a woman.
They are suitable not only for clothing made of denim.
Try it and you like it.
Delivery time in most countries is around 15-21 days, except in pandemic emergency situations.