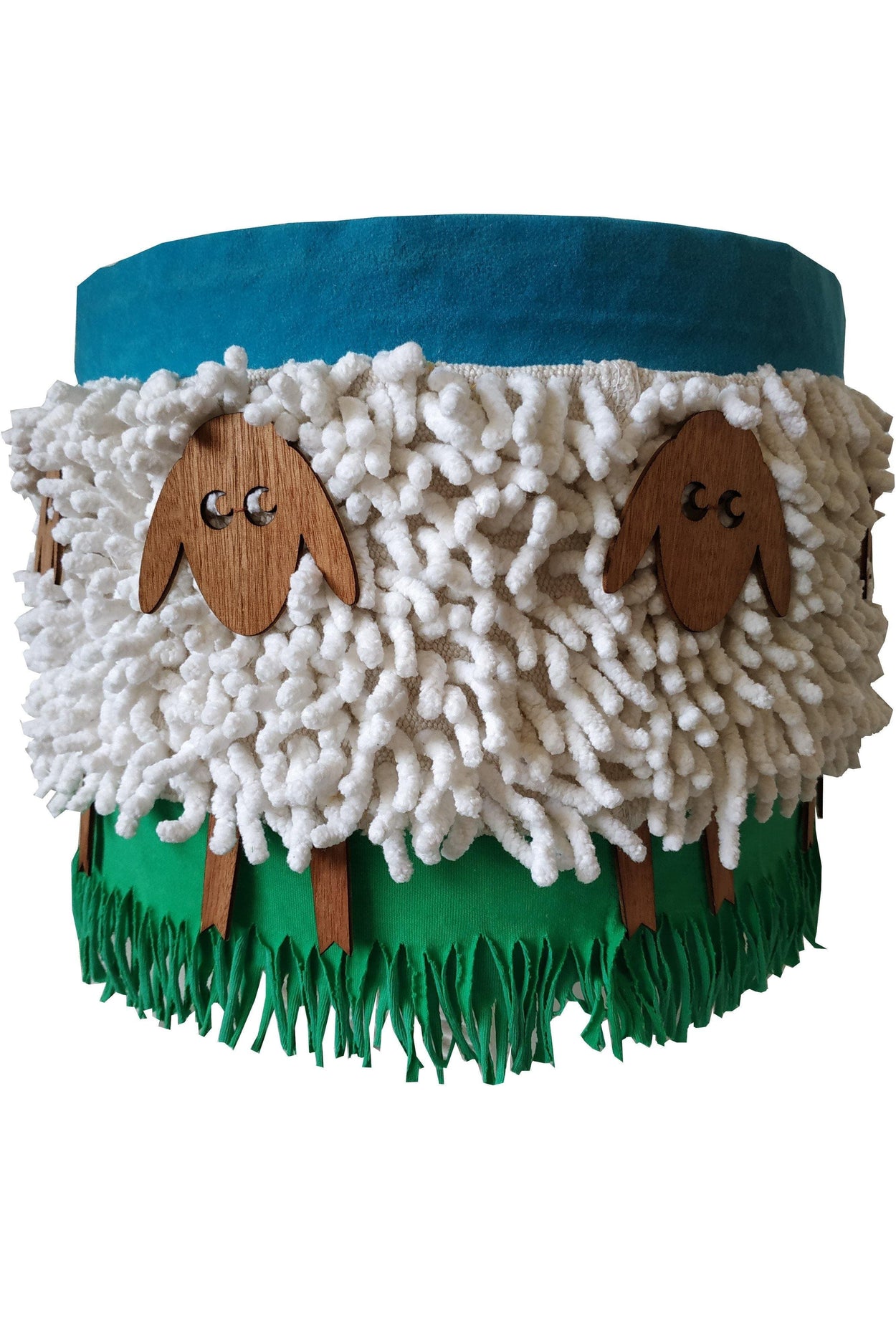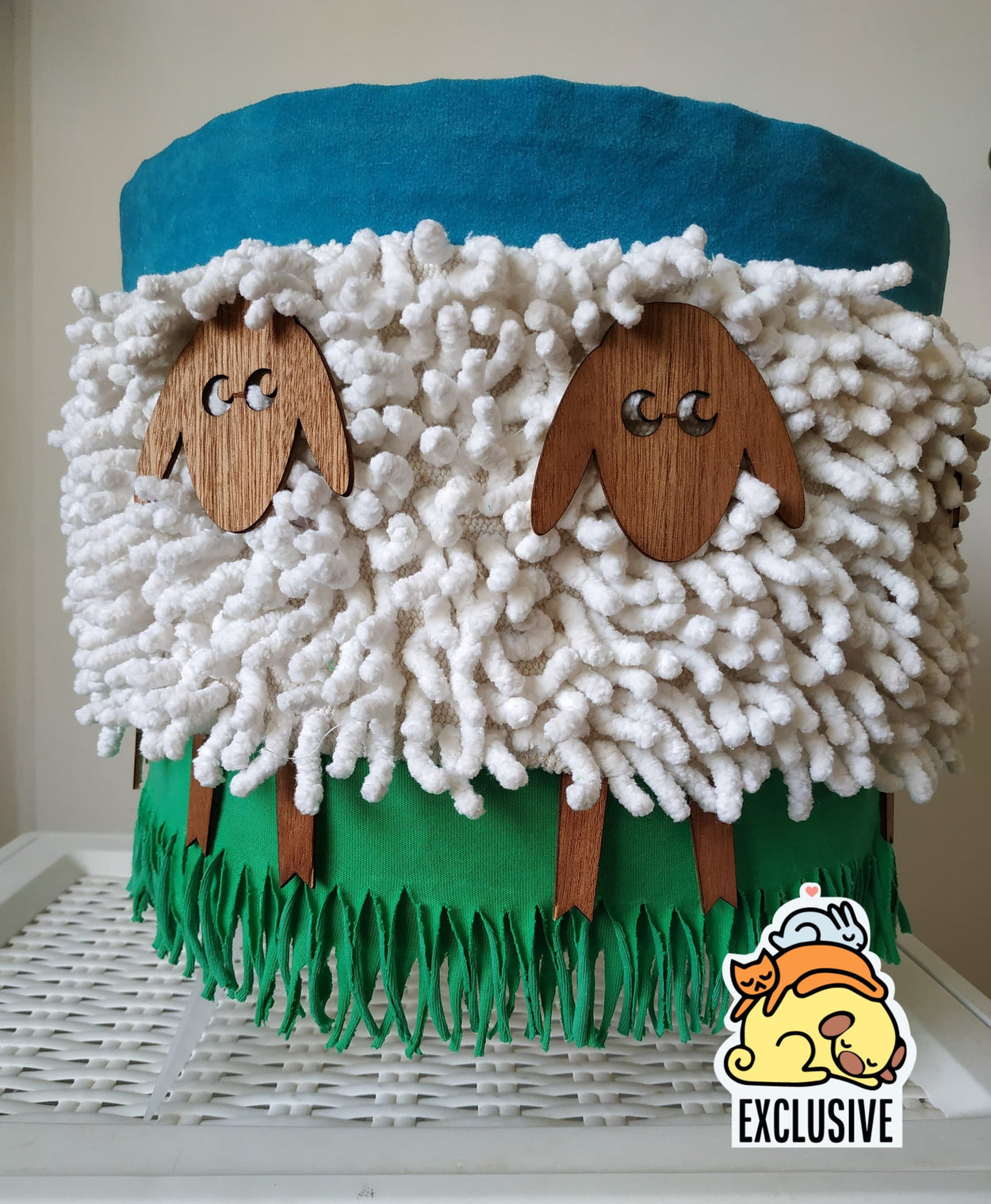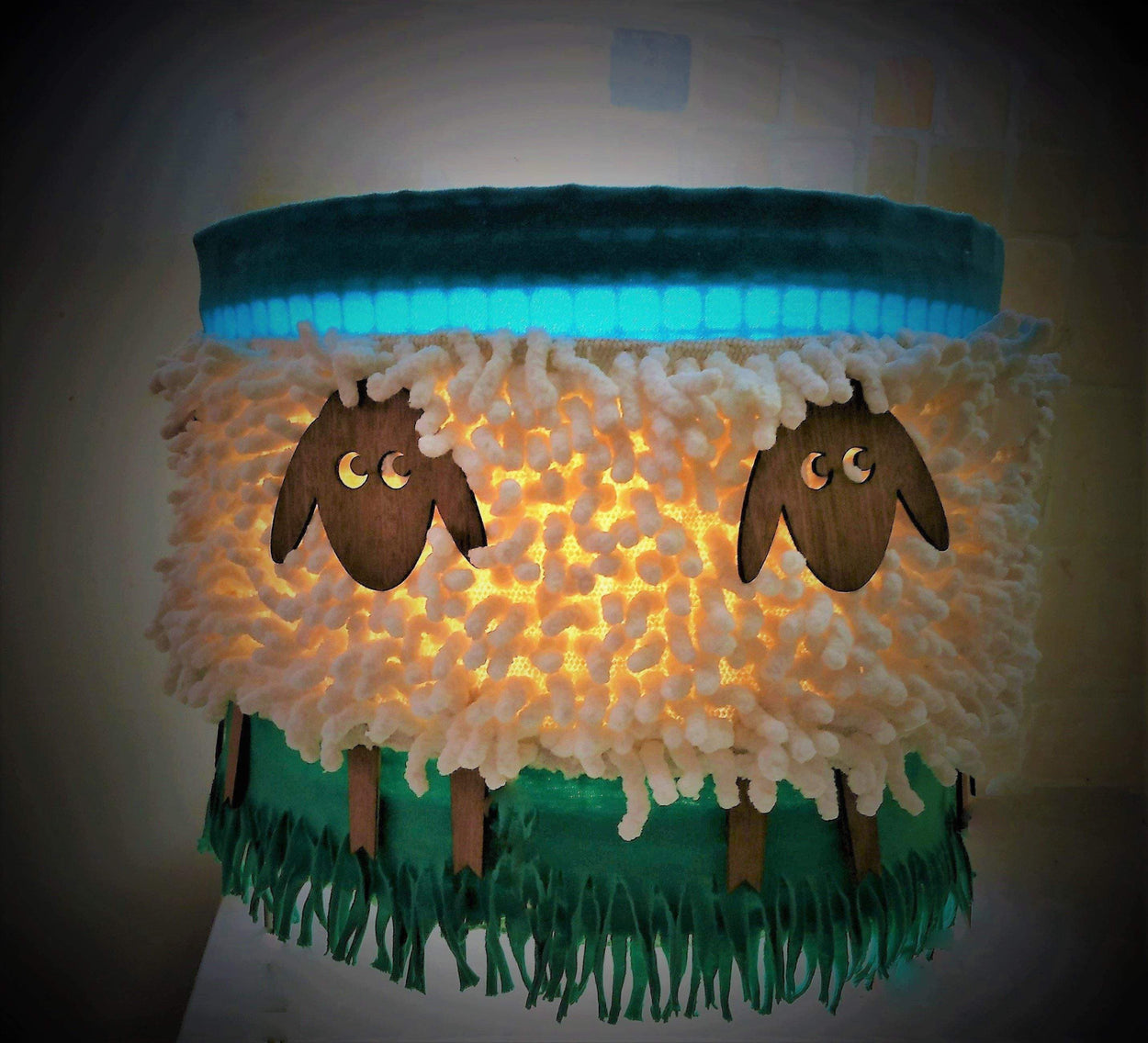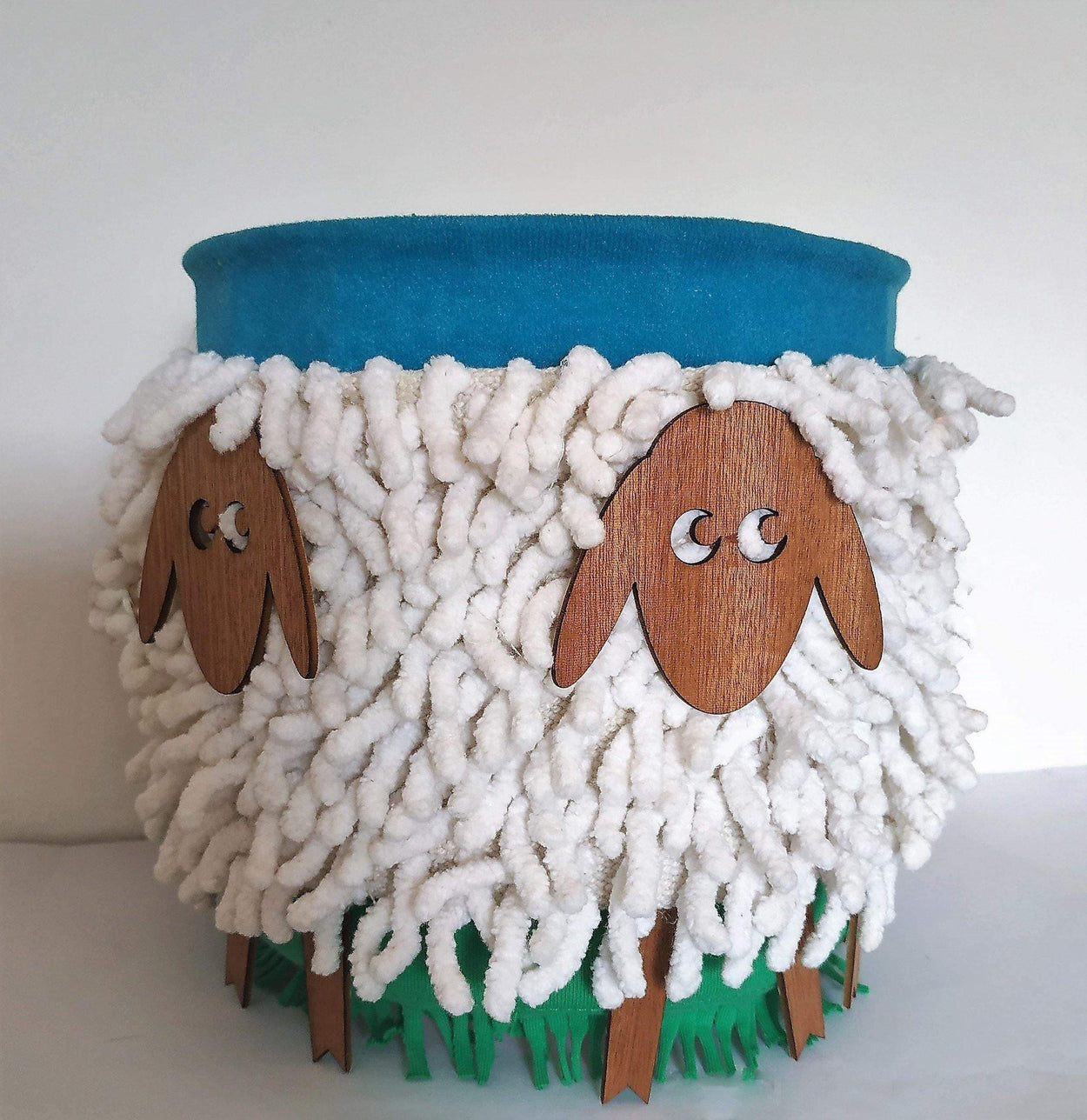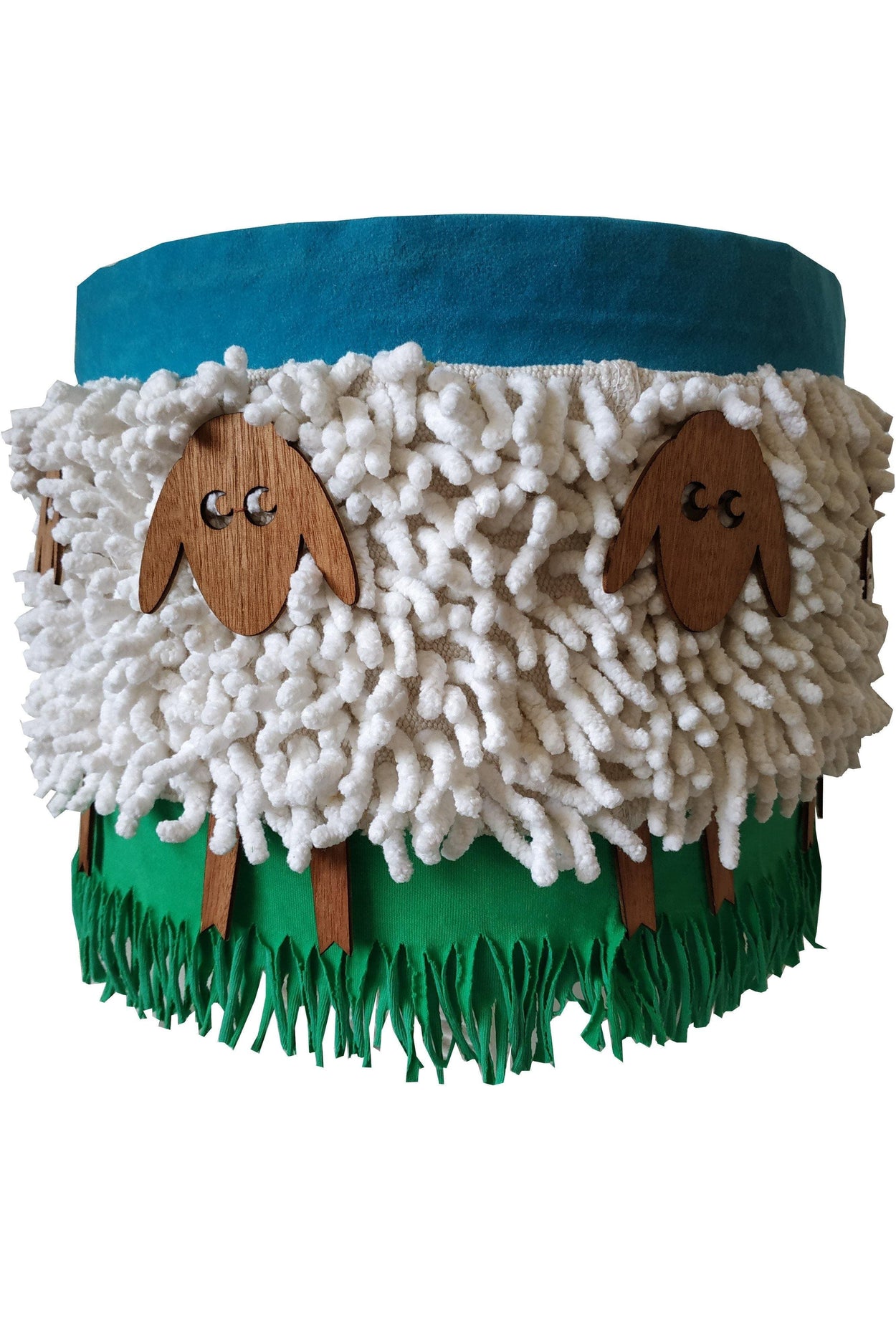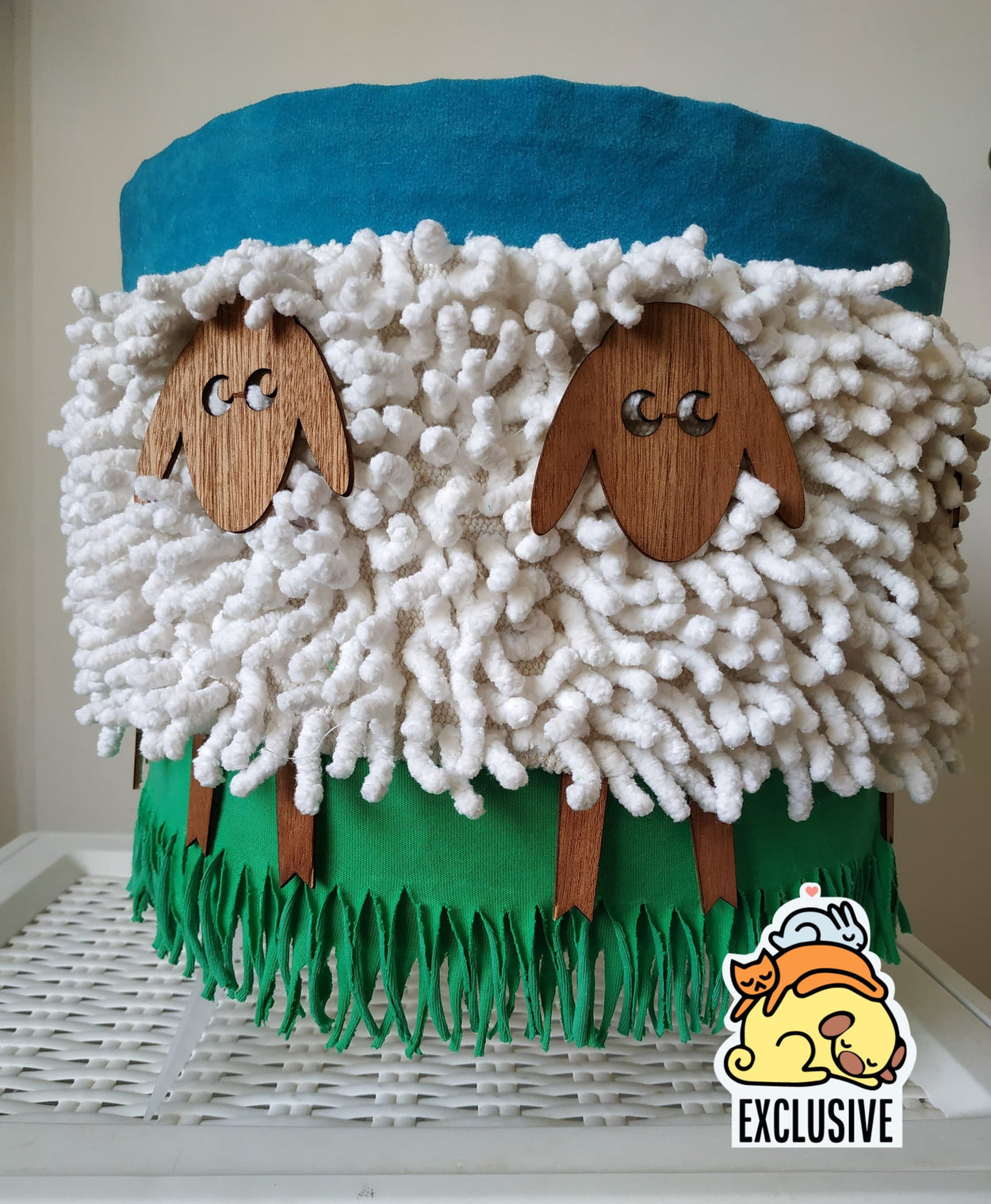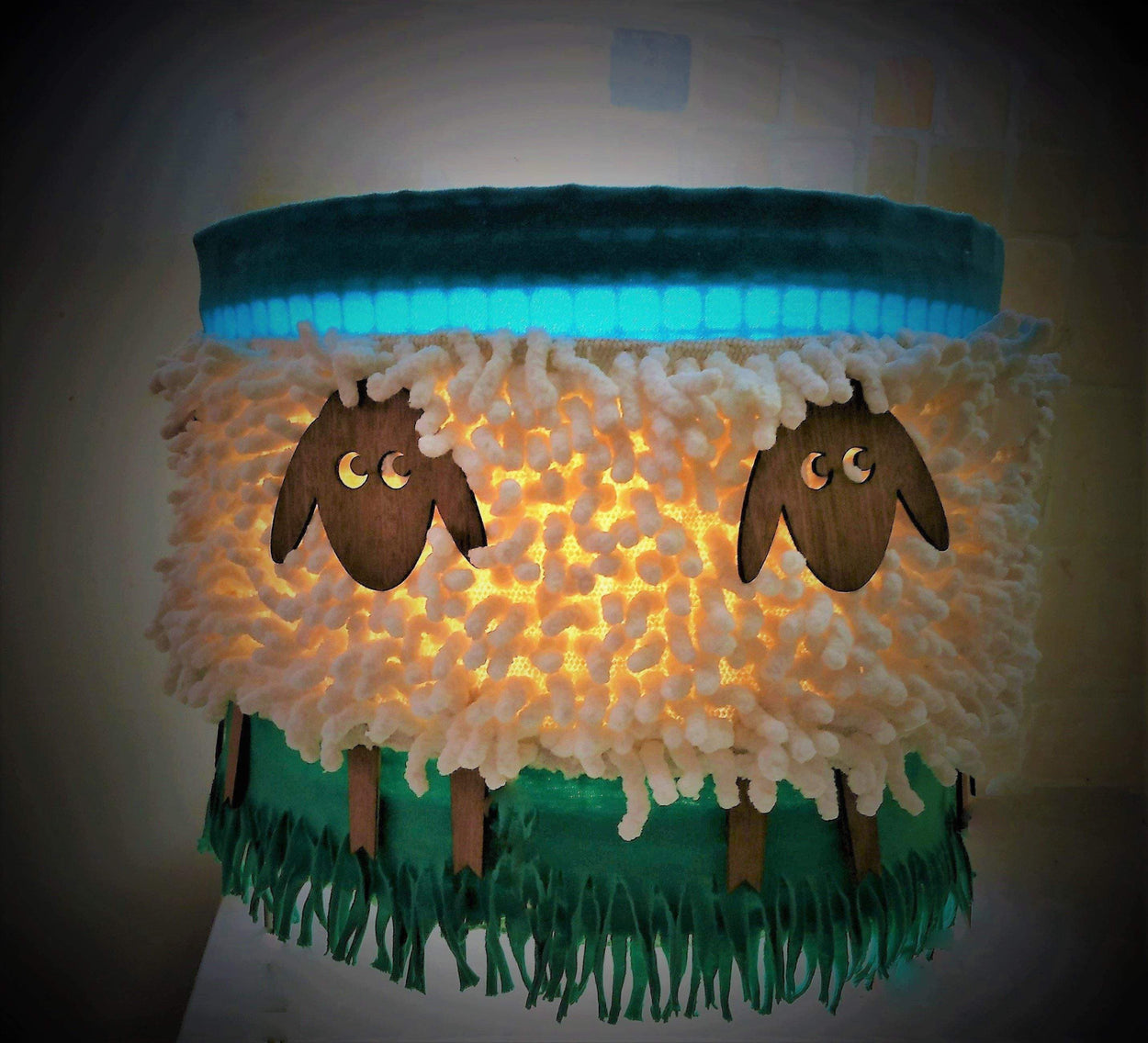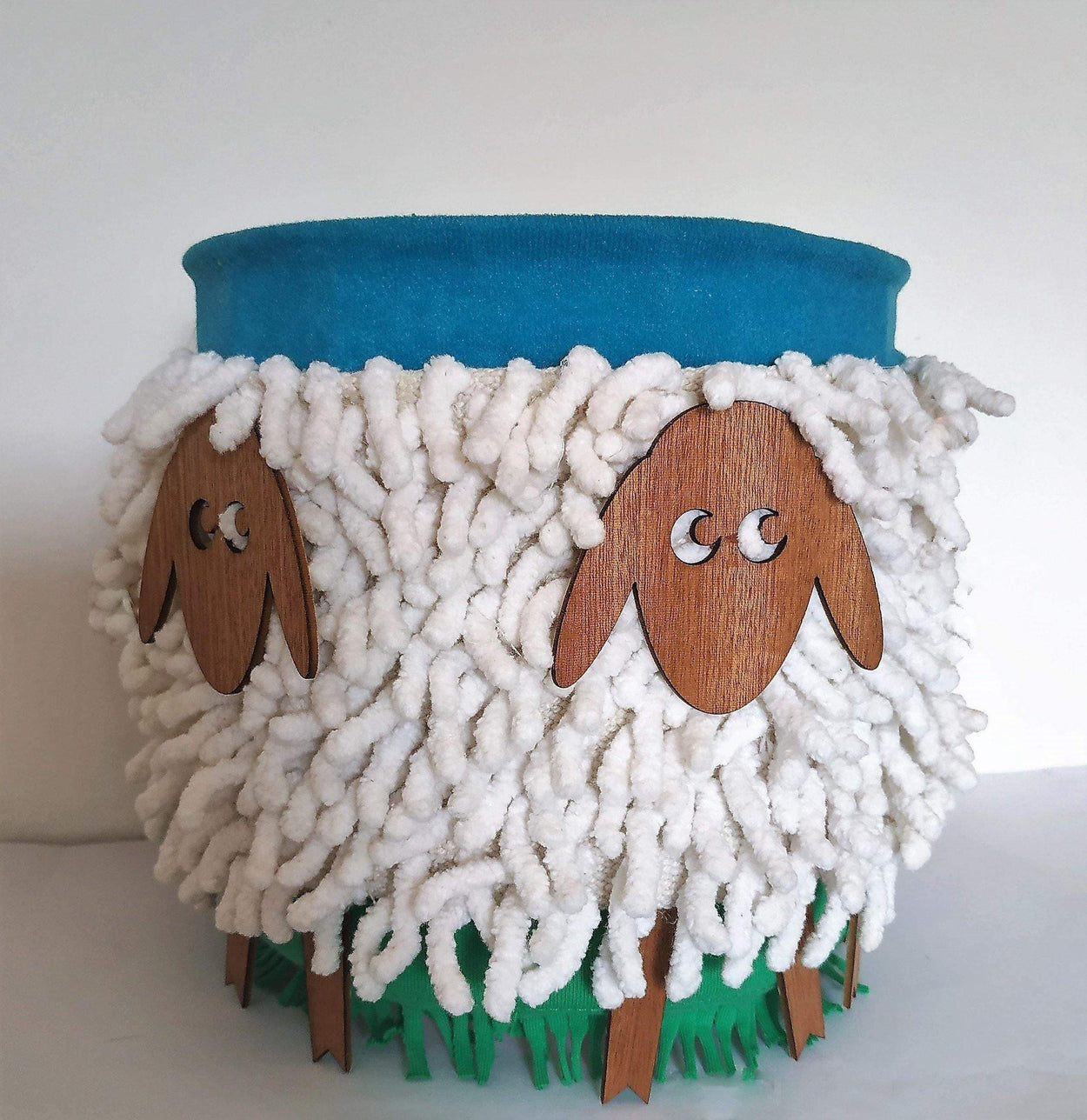 GLEZANT
A set of lampshade and nightlight for nursery
Free Shipping
A set of lampshade and night light for a nursery is a wonderful gift for the parents of a newborn. With them, the nursery becomes unique and very cozy. It's great if the baby is surrounded by exclusive things from the first days.

If you buy, the set looks more solid, but we also provide the opportunity to purchase each item separately. A set of lampshade and night light for a nursery will delight the baby for many years.

Both lamps are made in the same way and have cylindrical lampshades. They are like a flock of sheep grazing in a meadow. The heads and legs of the sheep are crafted from fine wood veneer, and the bodies are crafted from a textured cotton mat. The interior of the large lampshade is lined with ivory rayon with embroidery. The inner part of the night light is lined with transparent plastic. Therefore, both lamps are intended for use with low heat economy lamps only.

Diameter - 29 cm.
Height - 24 cm.

Table lamp dimensions:
Diameter - 17 cm.
Height - 17.5 cm.

Other products for the nursery:

IN THE COLLECTION DECOR AND STORAGE

Funny Lamb Wall Sticker - Photo or Picture Holder
Lamb - Wet wipes holder. Funny wall sticker
Handmade wall lamp for children - Sheep
Lamb is a wall-mounted box with cotton swabs. Funny wall sticker
Toilet paper / tissue holder. A fun bathroom roll holder like a Sheep
Funny Lamb Wall Sticker - Photo and Notes Holder
Delivery time for most countries is around 15-21 days, excluding pandemic emergencies.