GLEZANT designer goods store
Are you tired of standard in everything surrounding you? Let the warm and cheerful spirit of unconventional but comfortable things into your home. Here you will find exclusive household items and accessories for women. Kind animal faces made of preserved natural wood will cheer you up. These funny things will always delight you and certainly arouse interest of all the guests of your house. All products in this store are made by designer Glezer Antonina and sold in this store only.  All  items are ready for shipping.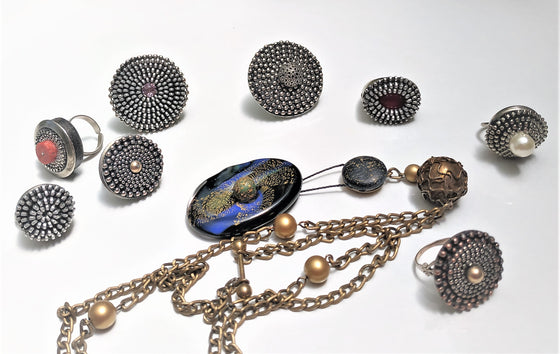 COLLECTION JEWELRY FROM VARIOUS MATERIALS
Exclusive and funny shelves, as well as all kinds of holders and simply cute home decorations designed and produced by the designer Glezer Antonina. All handicrafts are made from natural materials left over from production and many of them are in a single copy.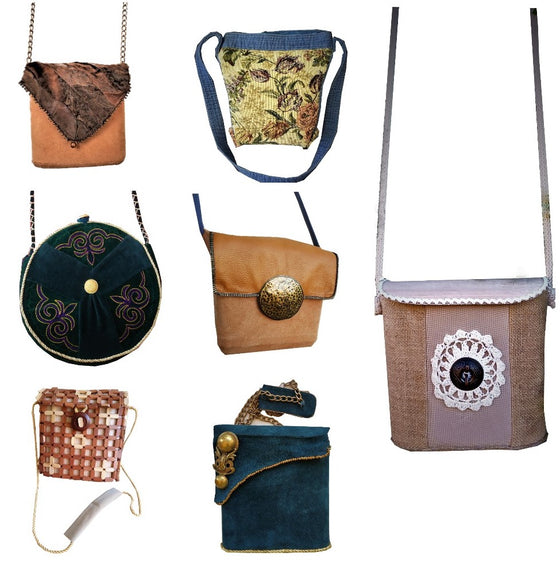 COLLECTION BAGS, KNITWEAR and DENIM APRONS
This collection is for Women. Unisex denim aprons are an exception. Exclusive bags for Unique women in different styles and shapes from unusual materials. All bags are made by the designer Glezer Antonina only in a single copy. They are tried and tested and very easy to use. A pair of knitted kits will also have no analogues.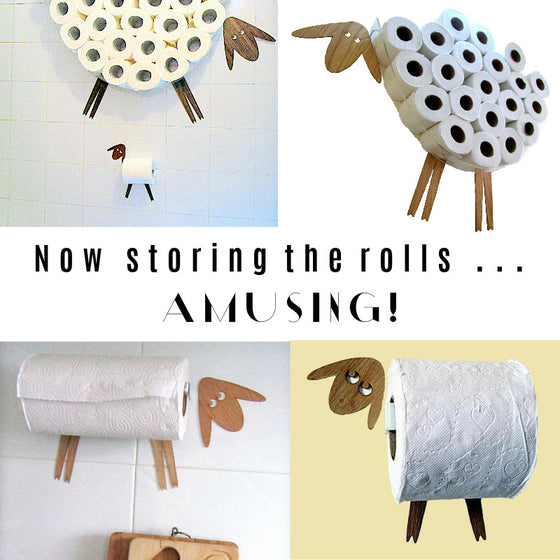 The history of the creation of SHELF-SHEEP
Before, when I lived in a tiny apartment with a tiny bathroom, a bag of toilet paper would not even fit between the wall and the toilet. The year of the Sheep was approaching, and I had just completed my industrial designer studies at Holon College of Technology. The idea of ​​storing toilet paper in a closet or cabinet has always seemed absurd to me. The calculator worked in my head: the cost of living space for this storage + the storage unit itself = crazy! What about the alternative? I threw the net into Google, but the pictures from Google did not bring anything joyful (maybe you are luckier). And then She was born - My Sheep. Her first face was terrible, but I did not notice it (as to every parent, my child seemed beautiful to me) (Pic. 1).
The Zigzags of Destiny
I was born and educated in Moscow. I studied at Moscow Institute of Fine Chemical Technology and later I worked at various Moscow research institutes. I changed my professional activity from lip-gloss development to chromatography at the Institute of Organic Chemistry. Then I flew on an airplane - lab over different regions researching air pollution.