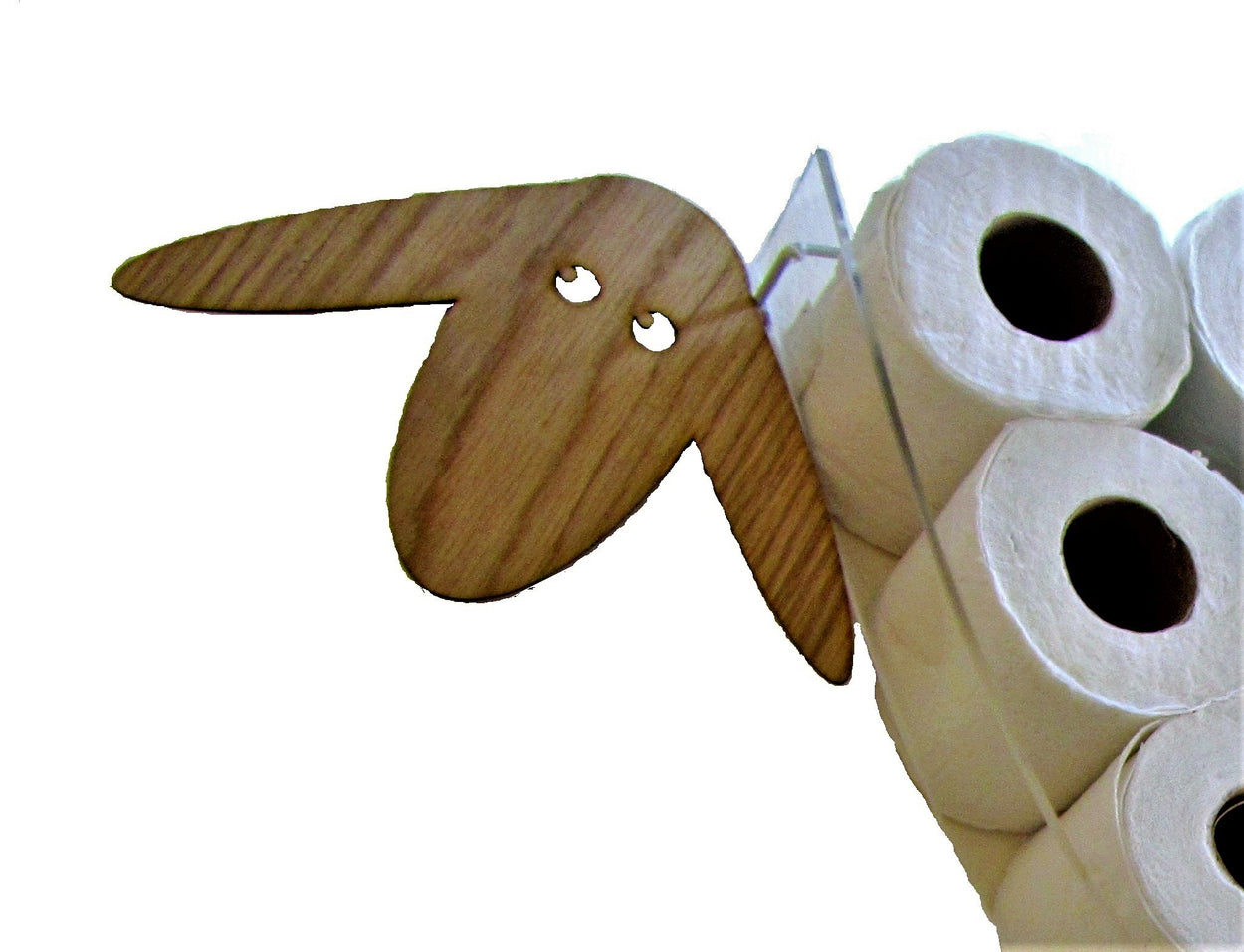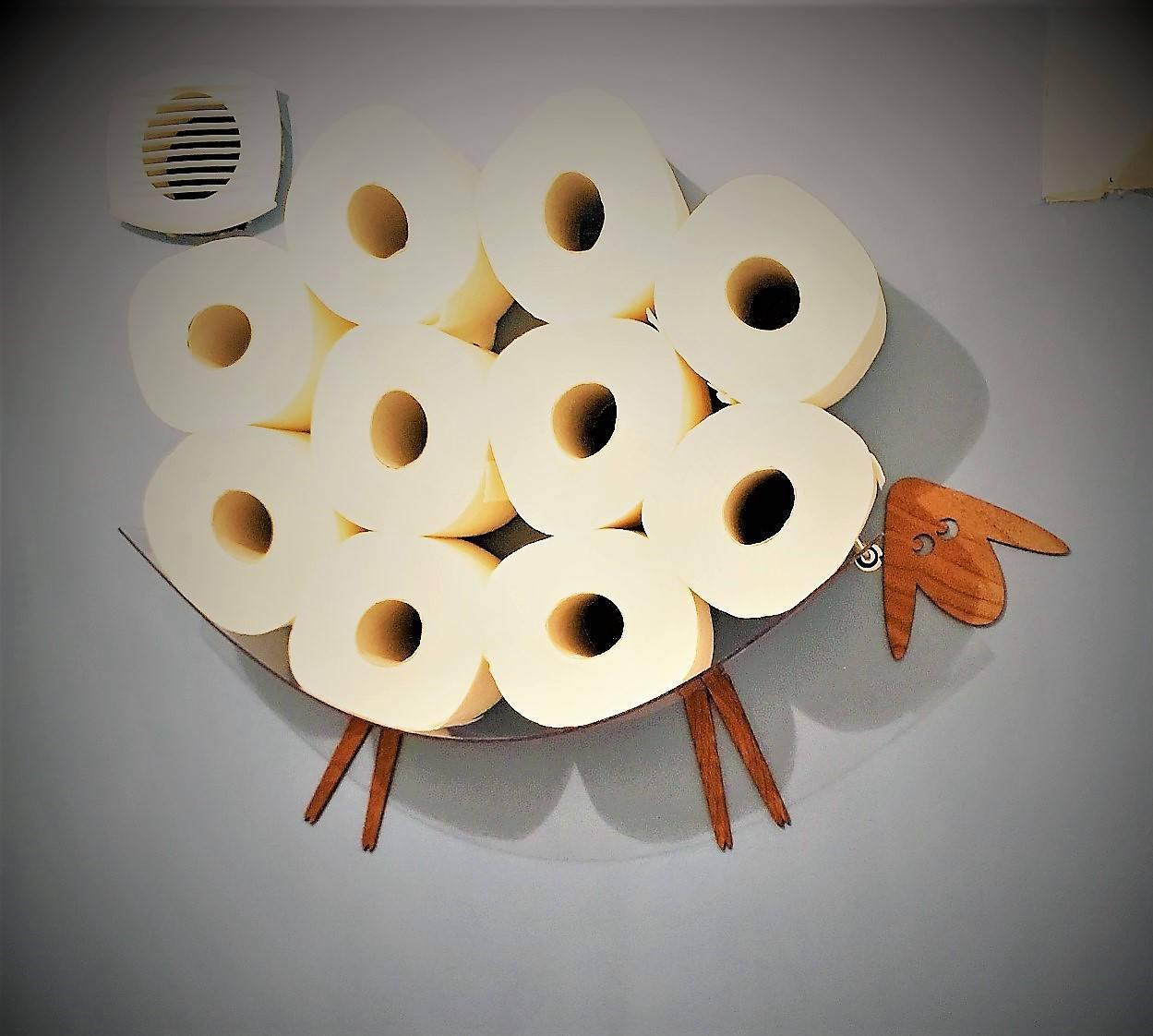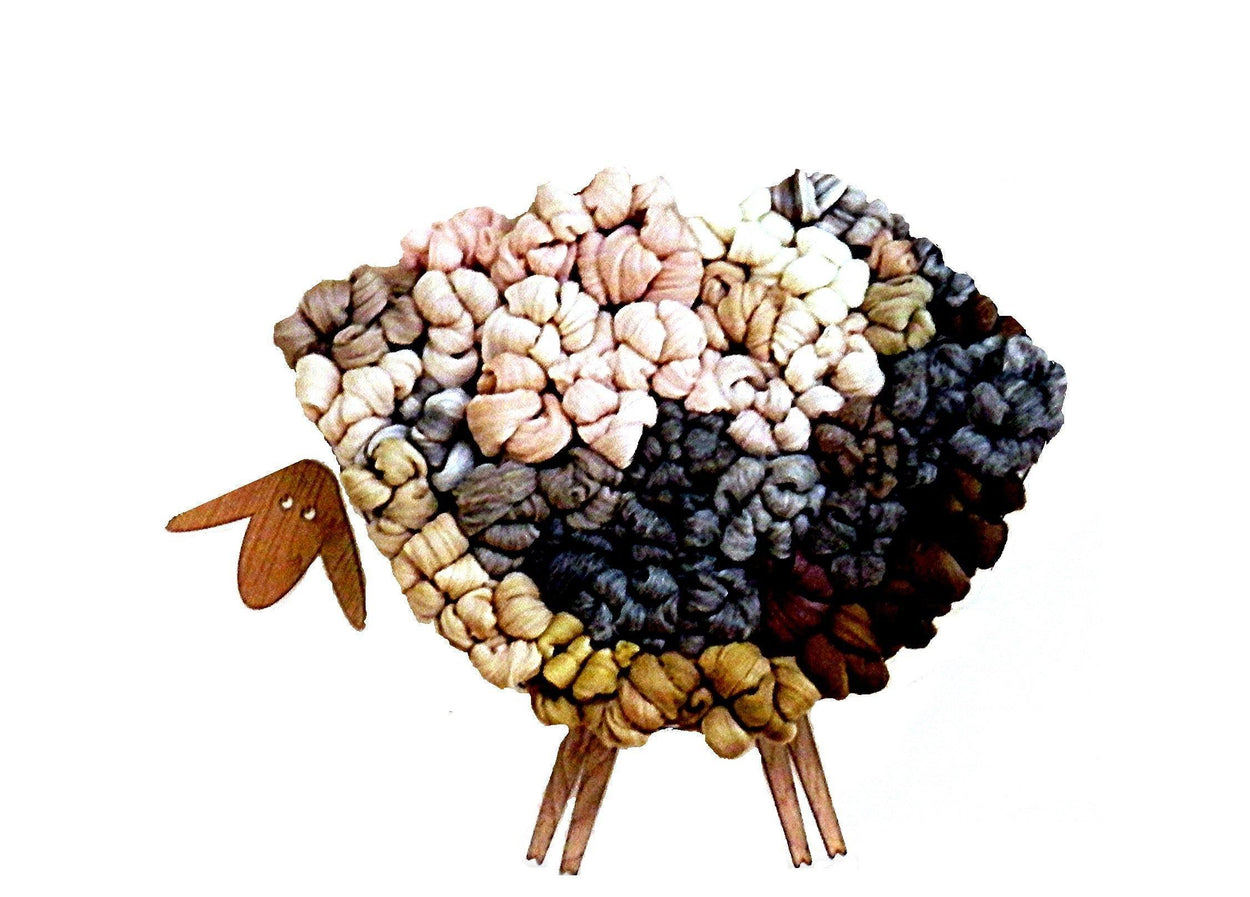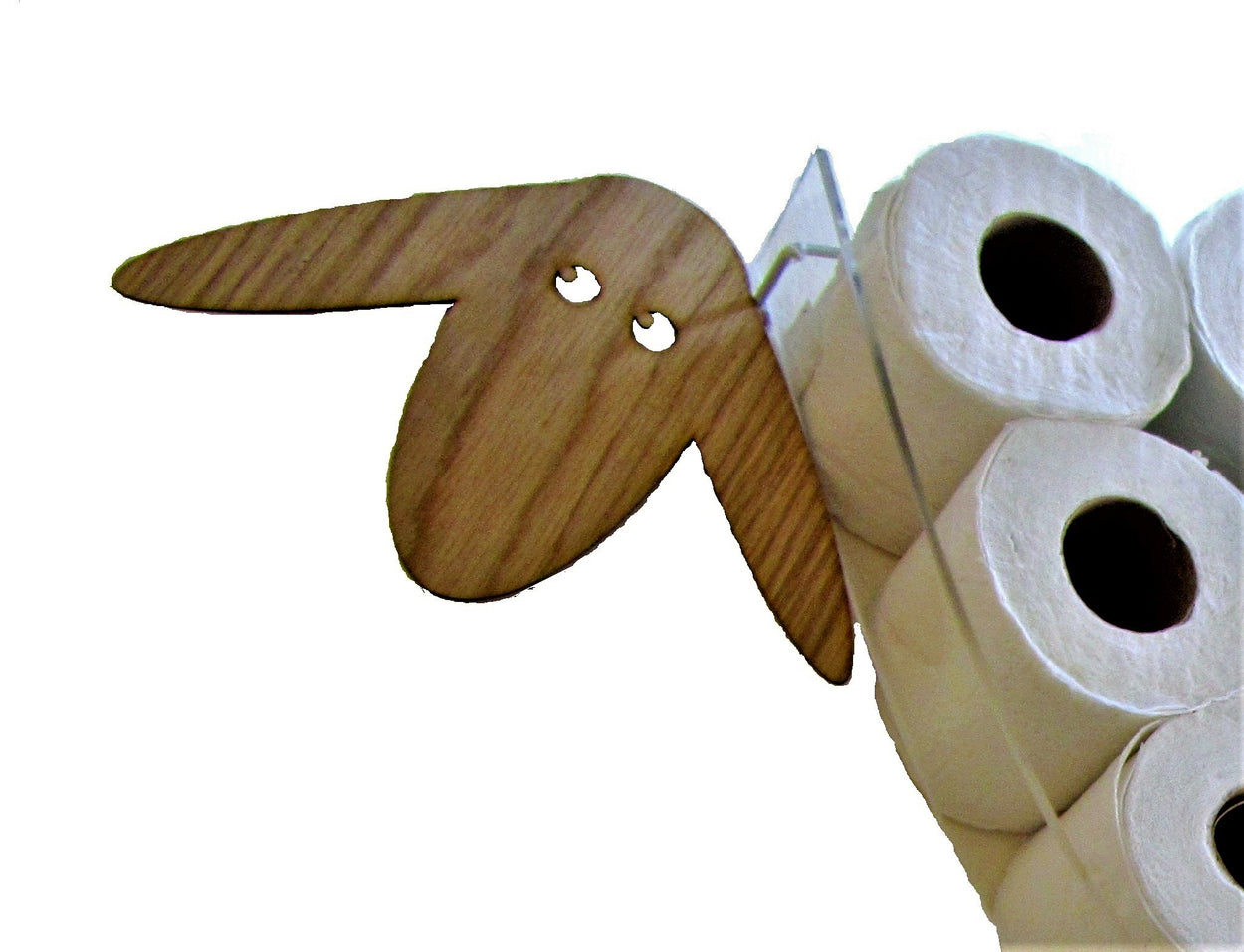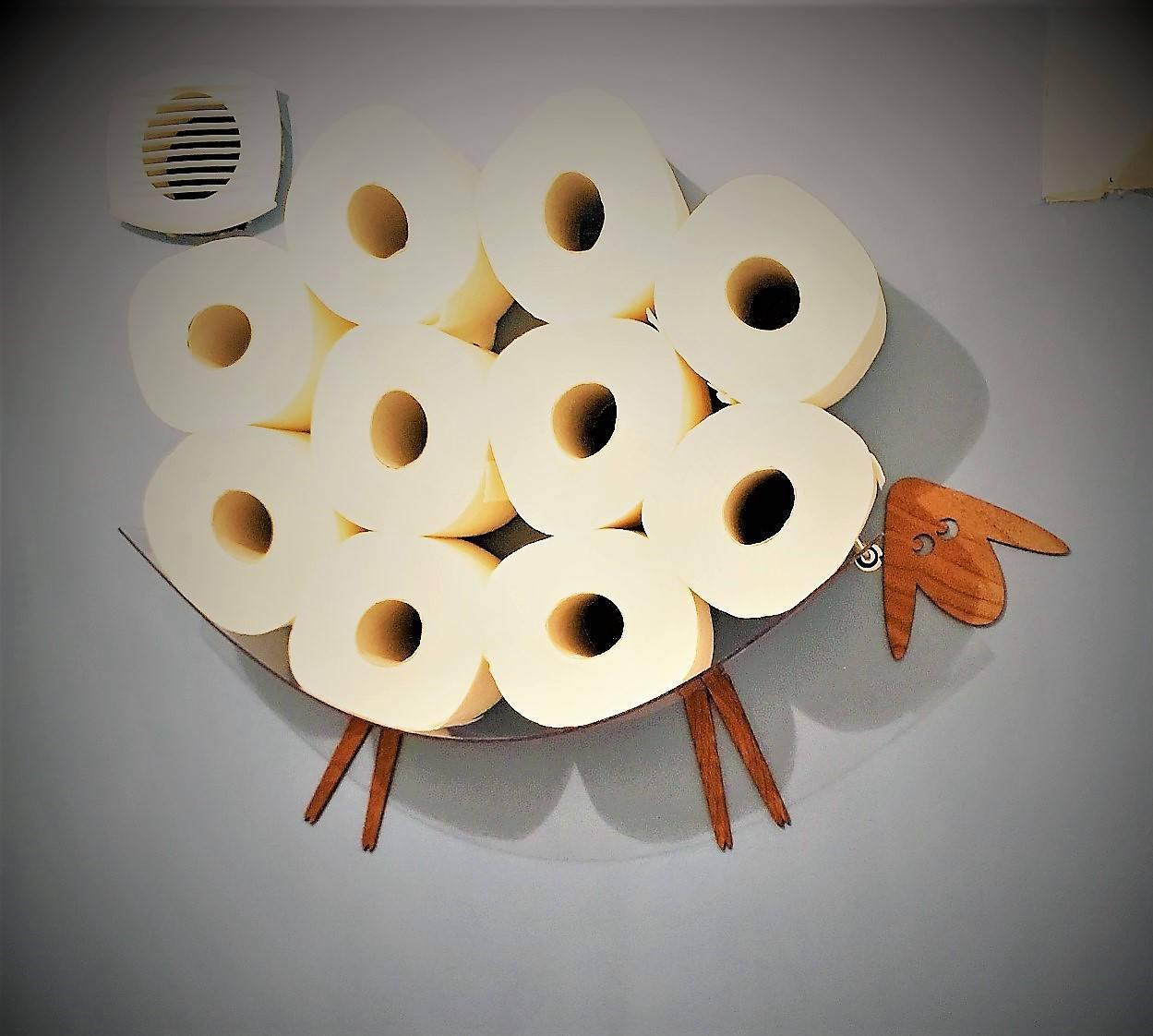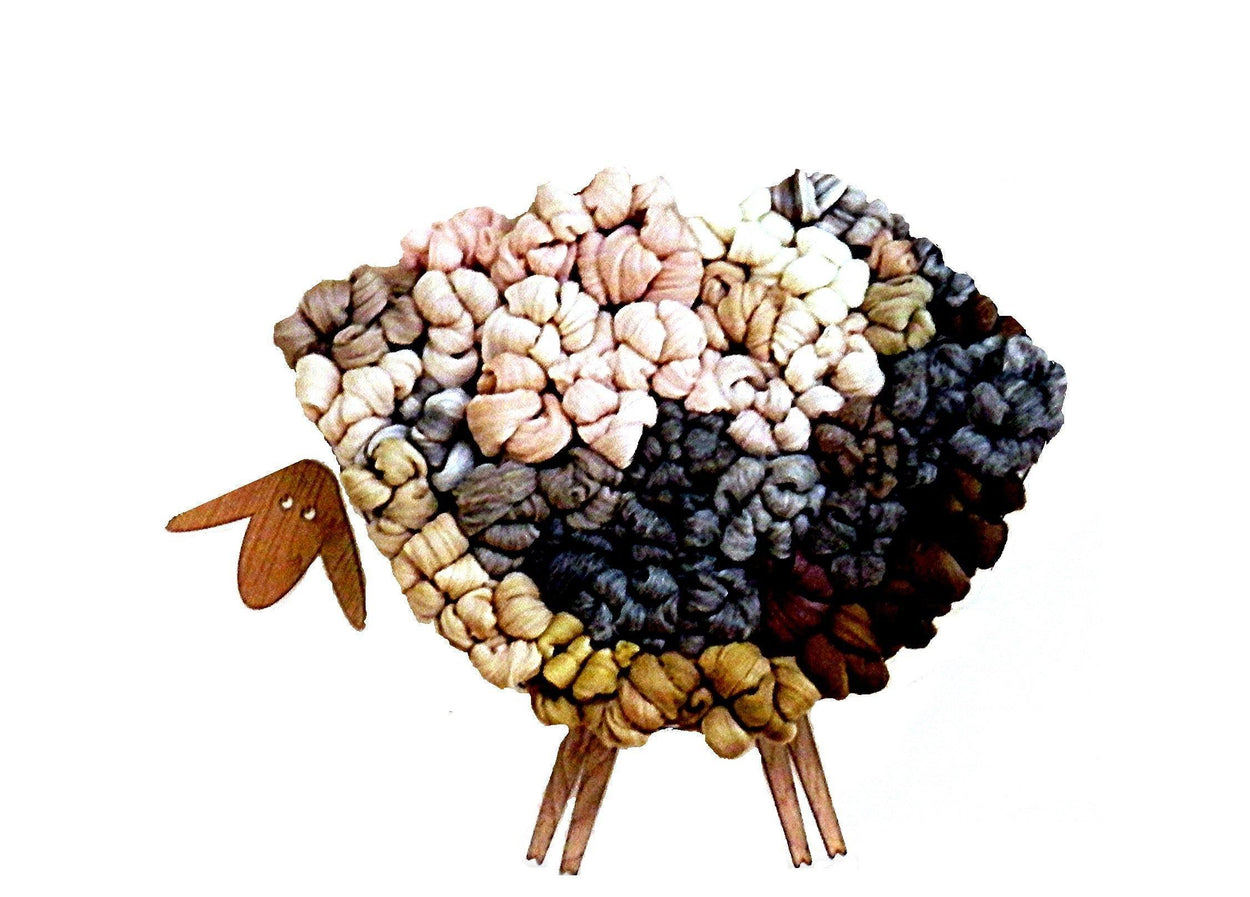 GLEZANT
Shelf-Sheep for wall decoration and toilet paper storage
Free Shipping
---
Big Shelf-Sheep for wall decoration and toilet paper storage.
Big Sheep is used for bathroom decoration and storage of toilet paper at the same time. It holds up to 30 rolls of toilet paper, helping you free valuable storage space. These shelves are suitable for various sizes of toilet paper rolls. In addition, you can also use it to store various threads and yarns.
It's a great housewarming gift that brings joy to people whenever they see it
Description of the complete set and method of installation:

Watch the video on installing the shelf

WARNING: DO NOT DISCARD THE PACKAGING as the plastic shelf is part of the packaging in which you receive the product. It has a protective film with the word "Shelf" on it.

Mounting instruction & dimensions:
1) The shelf is 10 cm deep and is made of clear flexible plastic. To hang the shelf you need to use the 2 hooks that I include in the package. I recommend the distance between the hooks be 65 cm. Turn the hooks to point at each other.
2) Paste the veneer stickers of the head (17 x 16 cm) and two pairs of legs (17 x 4.7 cm) to the wall using the double-sided mounting tape that's on them. You get to create the final image by positioning the stickers the way it looks best for you.

In the pictures you can see the different veneer color numbers for both the Big and Mini Sheep.

Mini Shelf-Seep for wall decoration and toilet paper storage.
If there isn't enough space on the wall, then you can buy the Mini Sheep. It holds up to 7-10 rolls. I recommend the distance between the hooks be at least 34 cm. The sheep's head sticker is 9.5 cm.

Shelf-Pregnant Sheep
You can also buy pregnant large sheep or pregnant mini sheep. A pregnant sheep is a Sheep (large or miniature) and a Lamb (ONLY stickers to decorate the roll holder).
Buy together
These shelves help the environment, since they are made from industrial leftovers.
Delivery time to most countries is around 15-21 days, except in times of national emergencies like the COVID-19 pandemic.