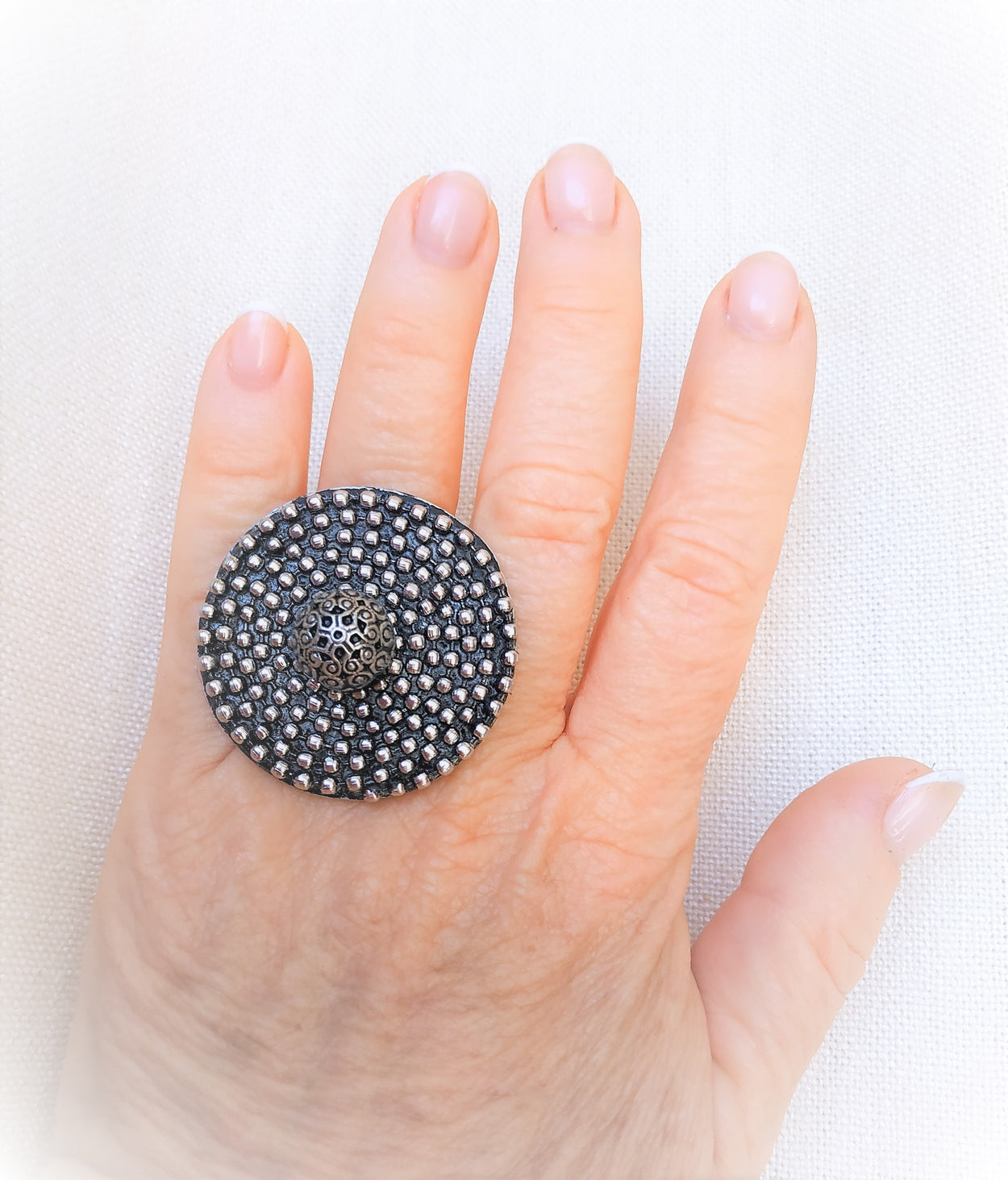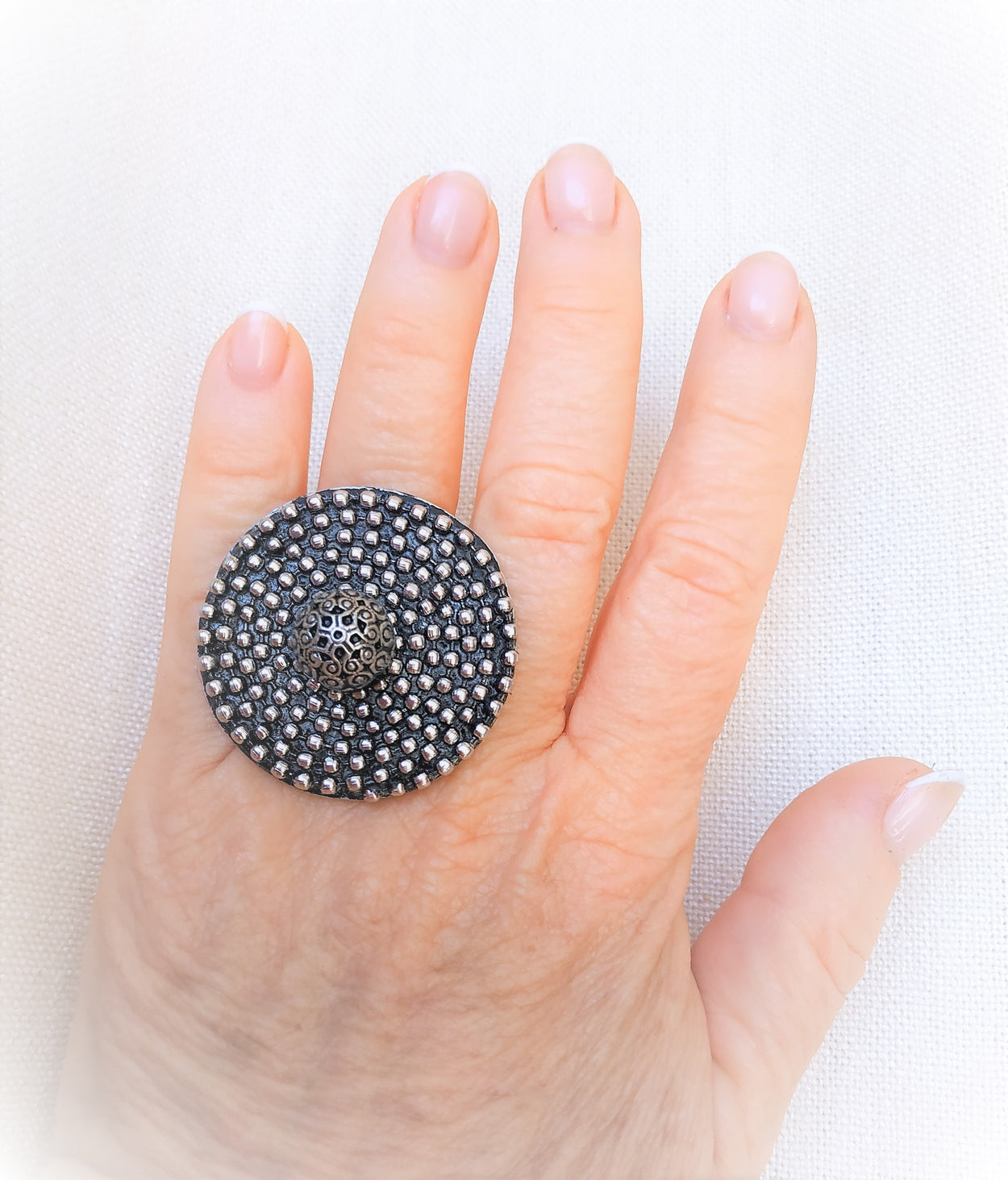 GLEZANT designer goods store.
Large ring "Contrast". Handmade
Free Shipping
Above the disk (4 cm in diameter), strewn with small smooth balls, rises a carved silver-colored ball (1 cm in diameter).
Hole diameter 19 mm.

The delivery time to most countries is about 15-21 days, except for the emergency of the pandemic.