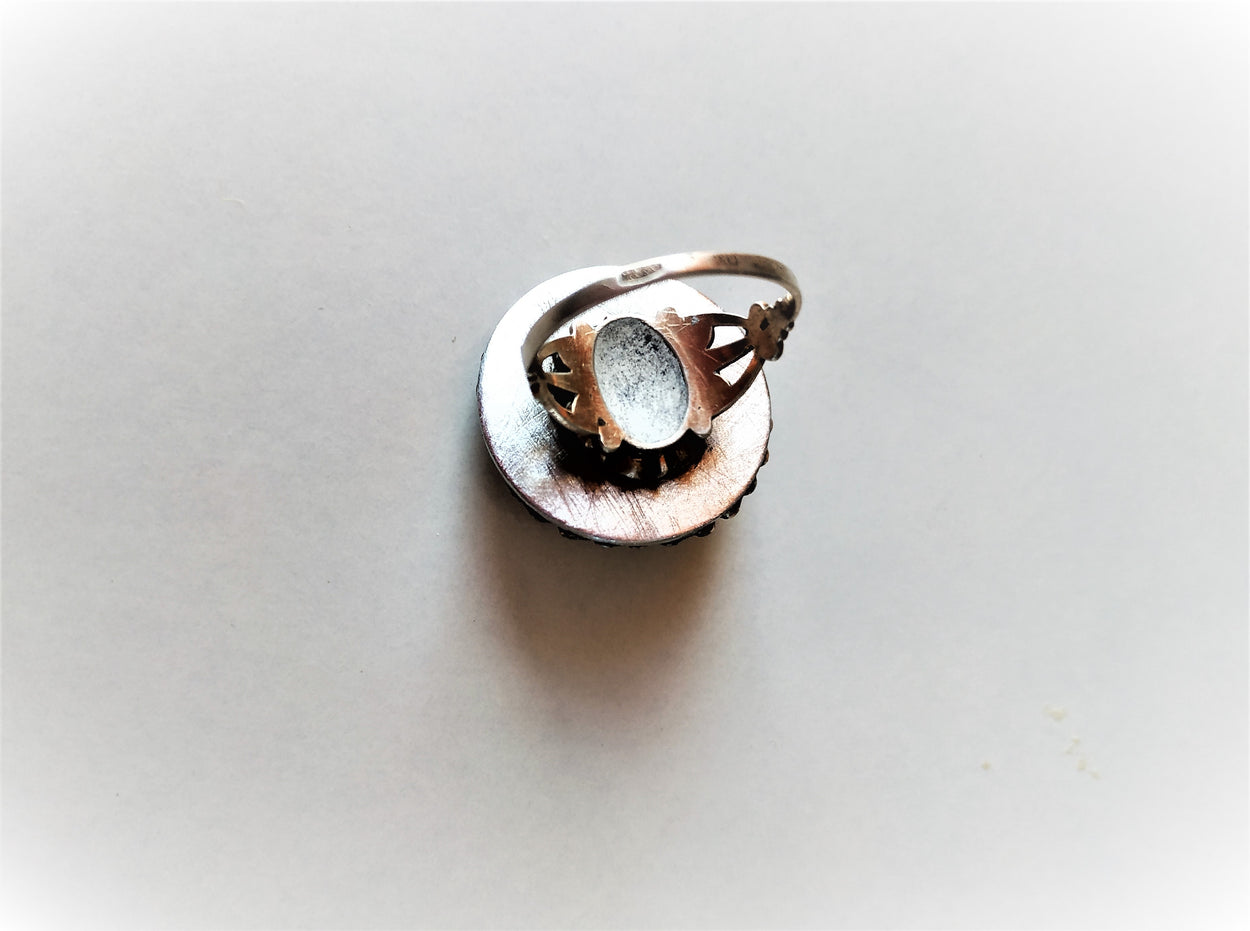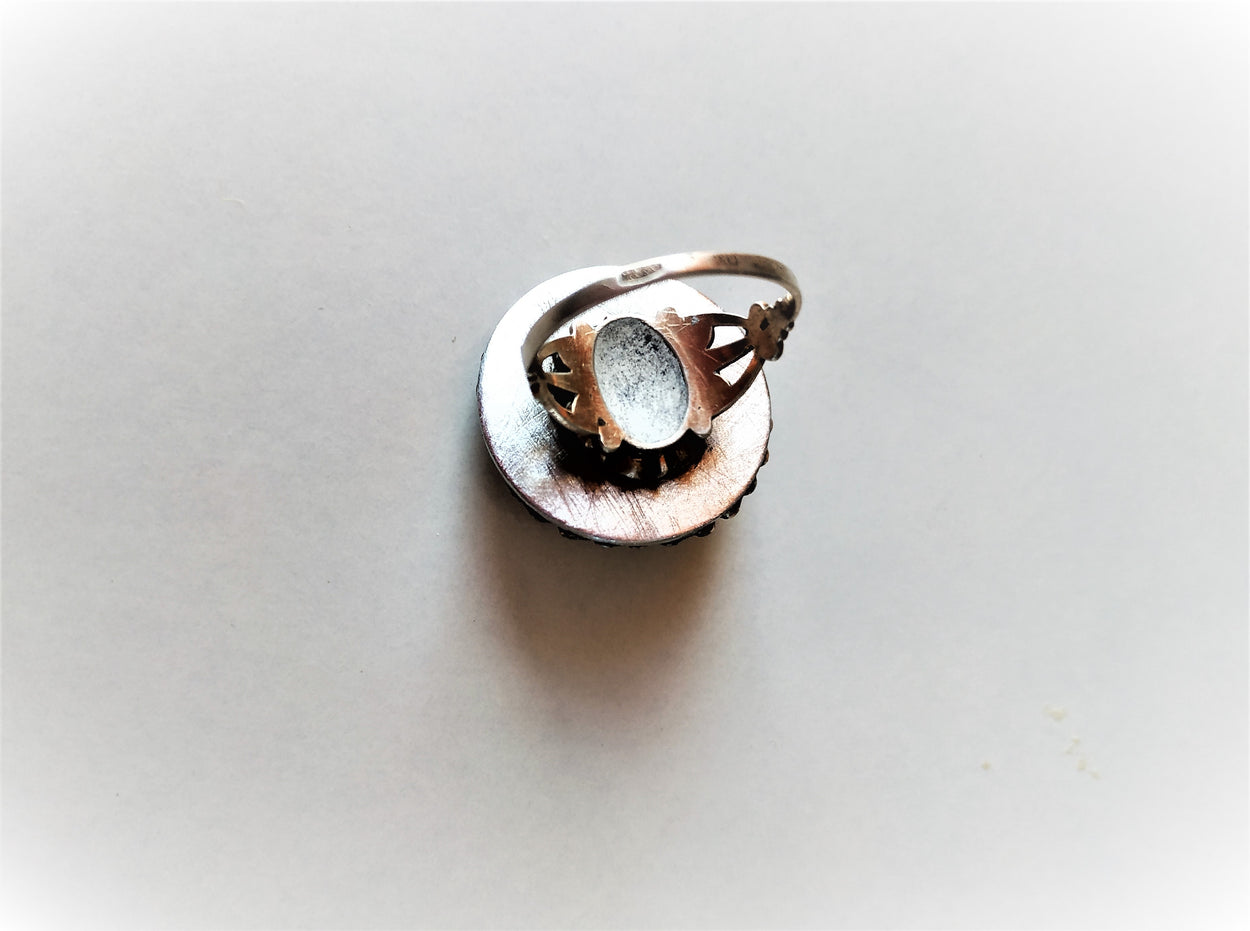 GLEZANT designer goods store.
A unique ring of multi-colored balls on a blackened white metal disc and with a yellow metal ball in the center
Free Shipping
A blackened metal disk with a texture of balls of different colors and sizes. In the center is a protruding ball of yellow metal. The disc of white metal is based on an antique oval ring of slightly yellowish metal.

Ring size 20 mm.
Disc diameter 3 cm
Ball diameter in the center 0.5 cm

The delivery time to most countries is about 15-21 days, except for the emergency of the pandemic.