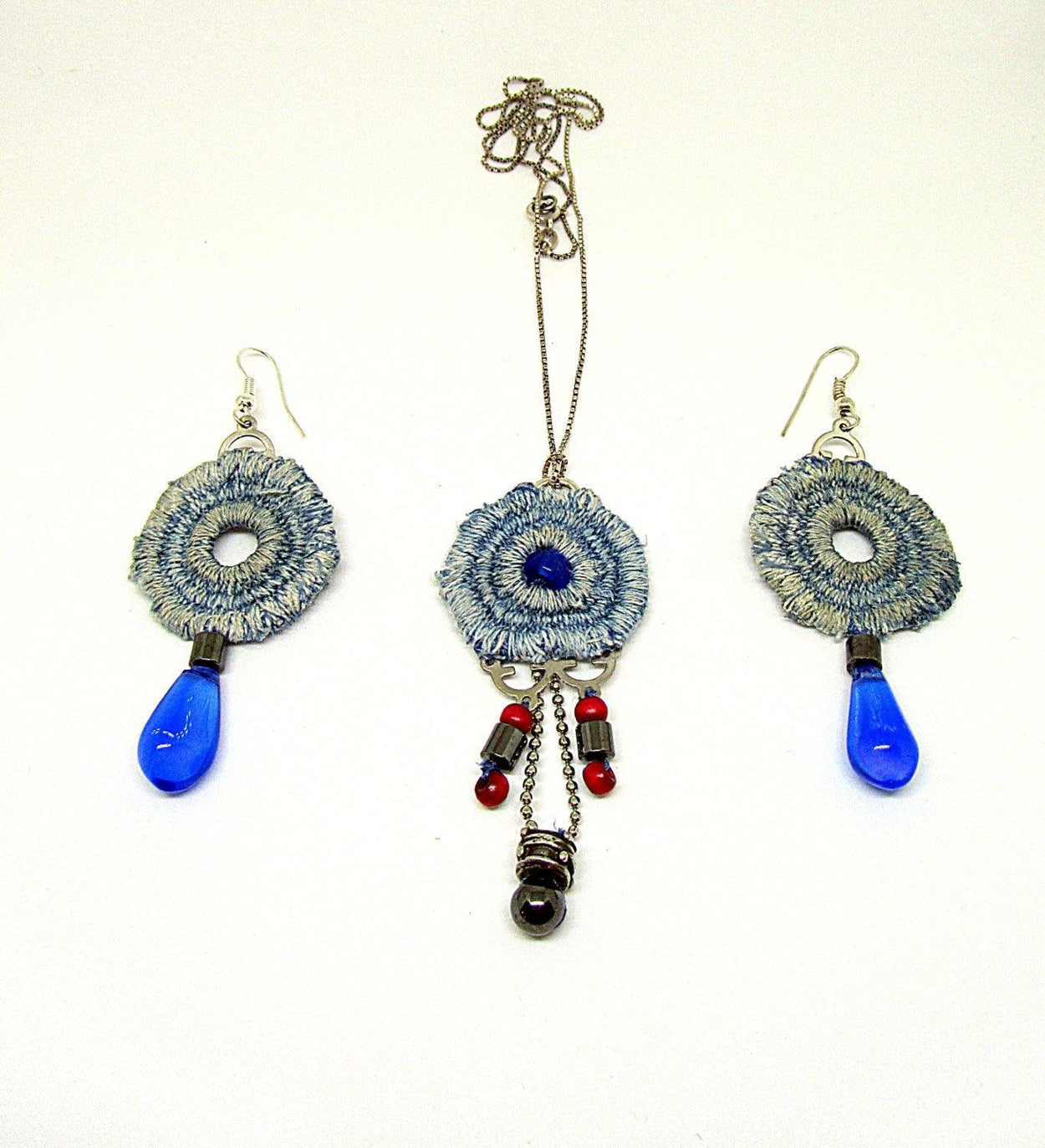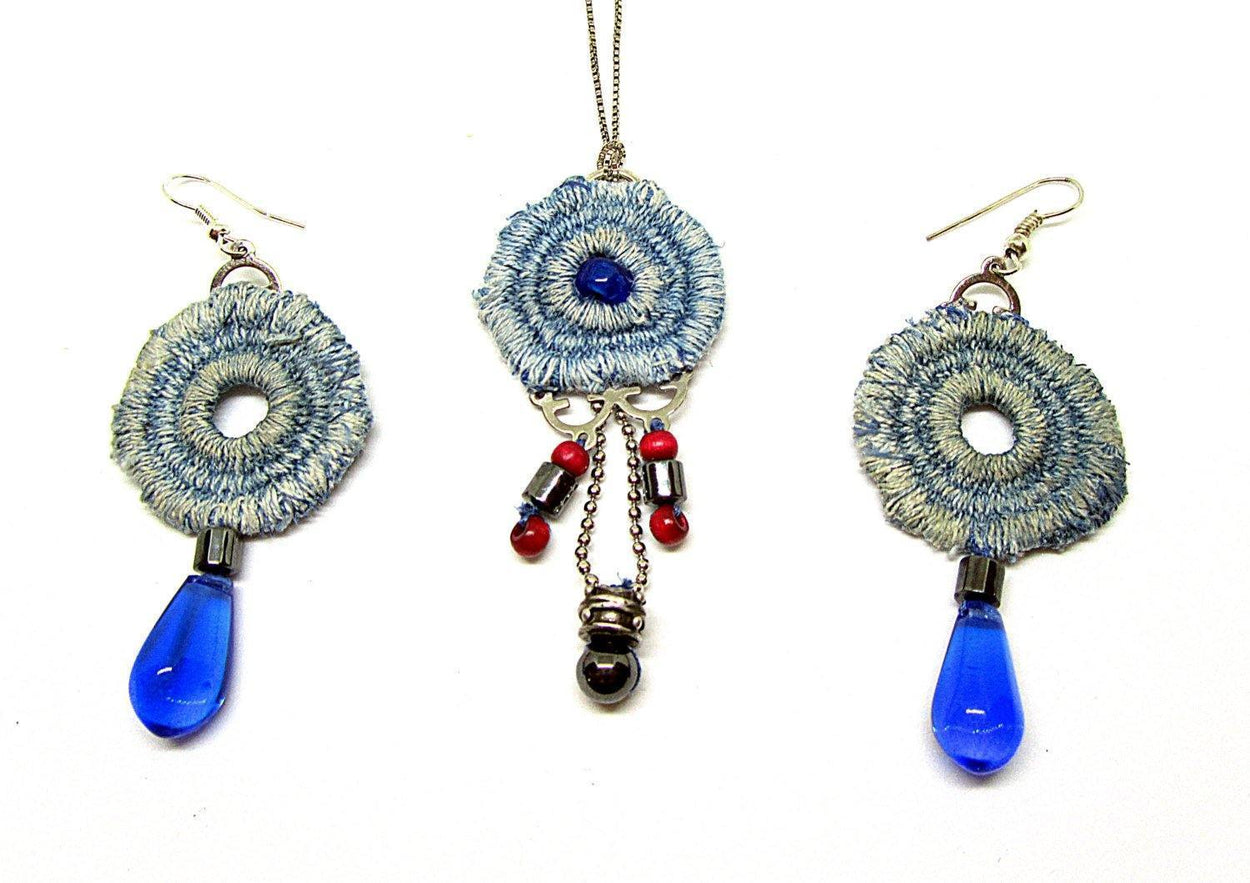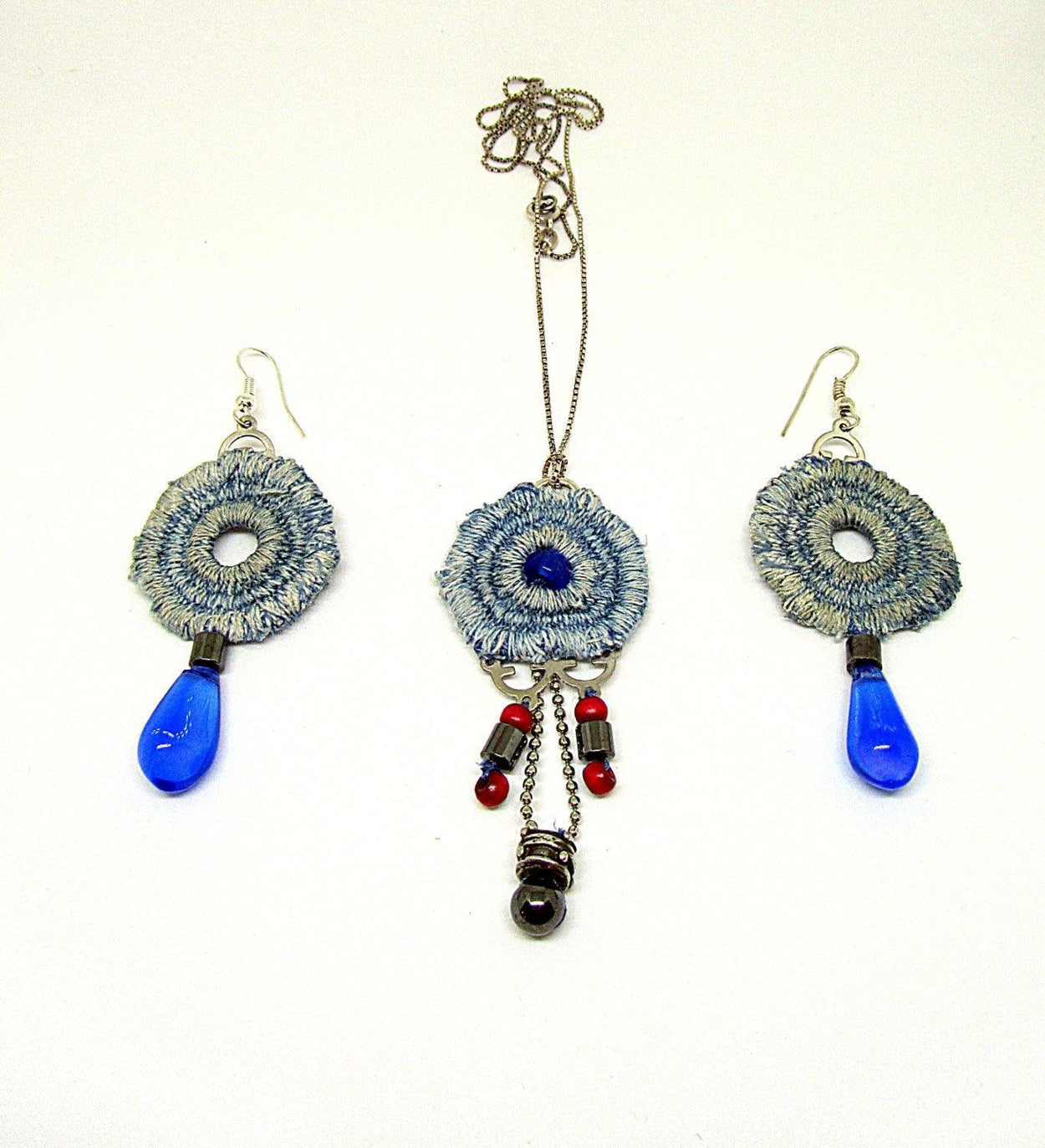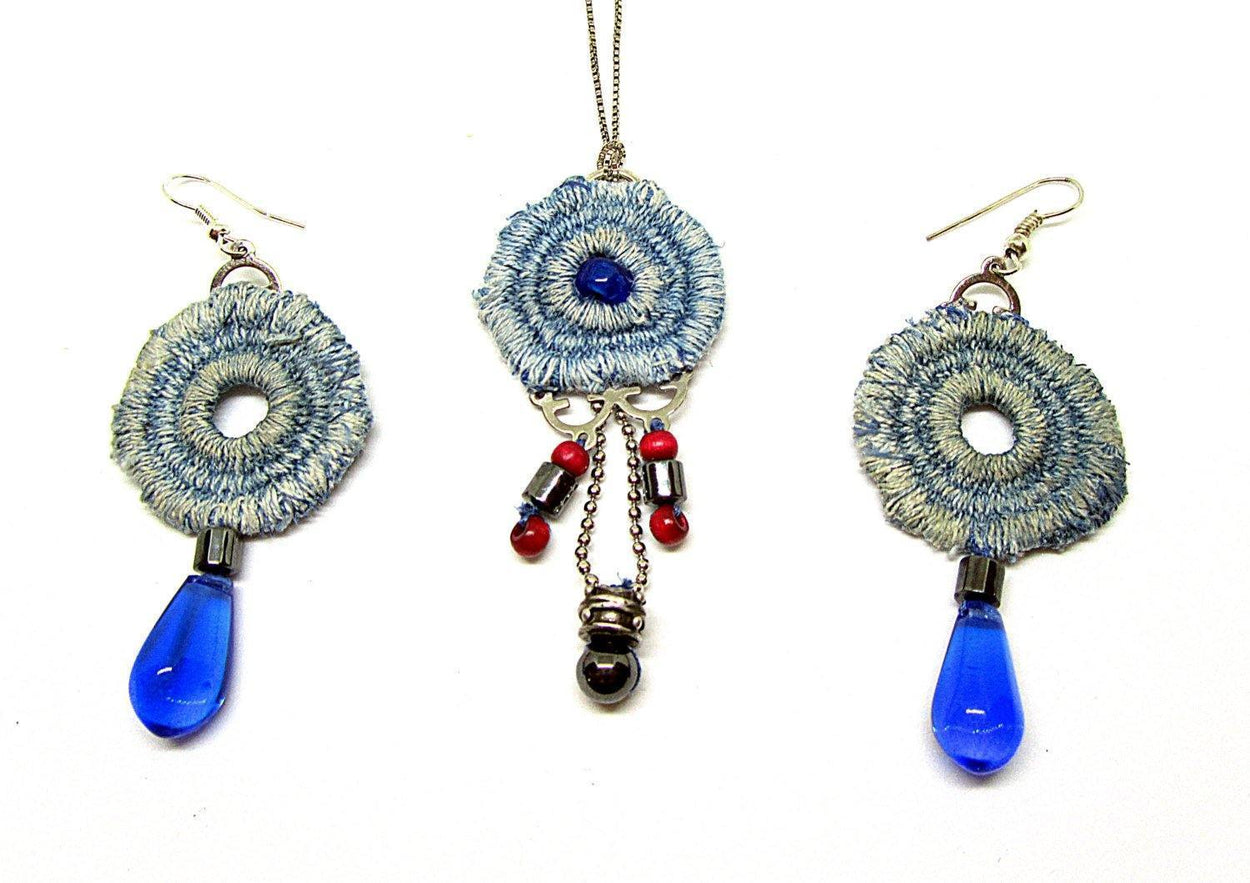 GLEZANT designer goods store.
Set: Pendant and earrings made of lace denim with Czech glass and magnesite
Free Shipping
A pendant made of denim on a thin chain with Czech glass, magnesite and red wooden beads.
The earrings are made out of lace denim coated with a special layer to add rigidity and help repel dirt. At the bottom of the earrings are Czech glass and magnesite.
This set would look great on a young girl as well as on an adult woman.
The set suits various styles of clothing and not only denim wear.
Try it, you'll like it.