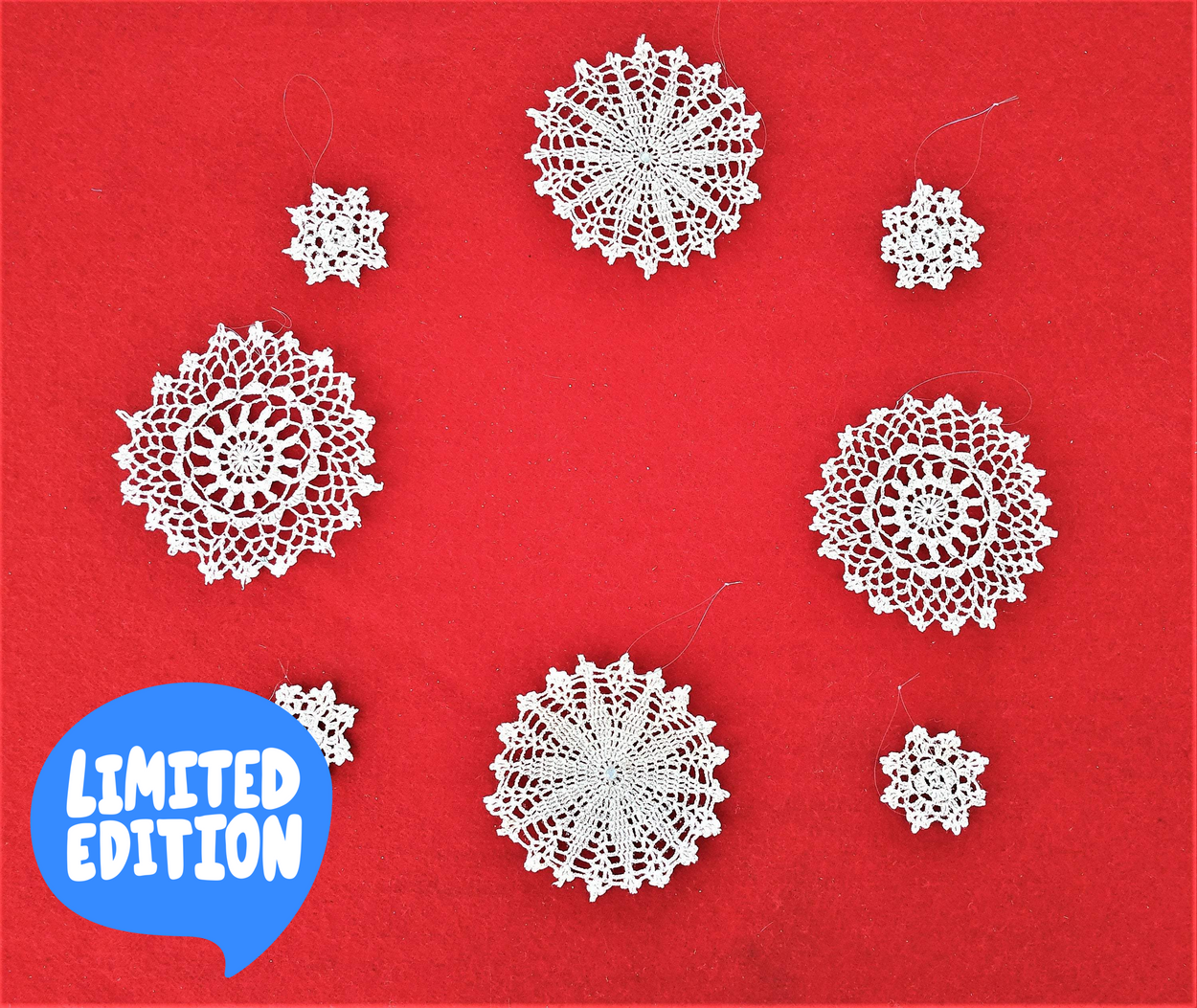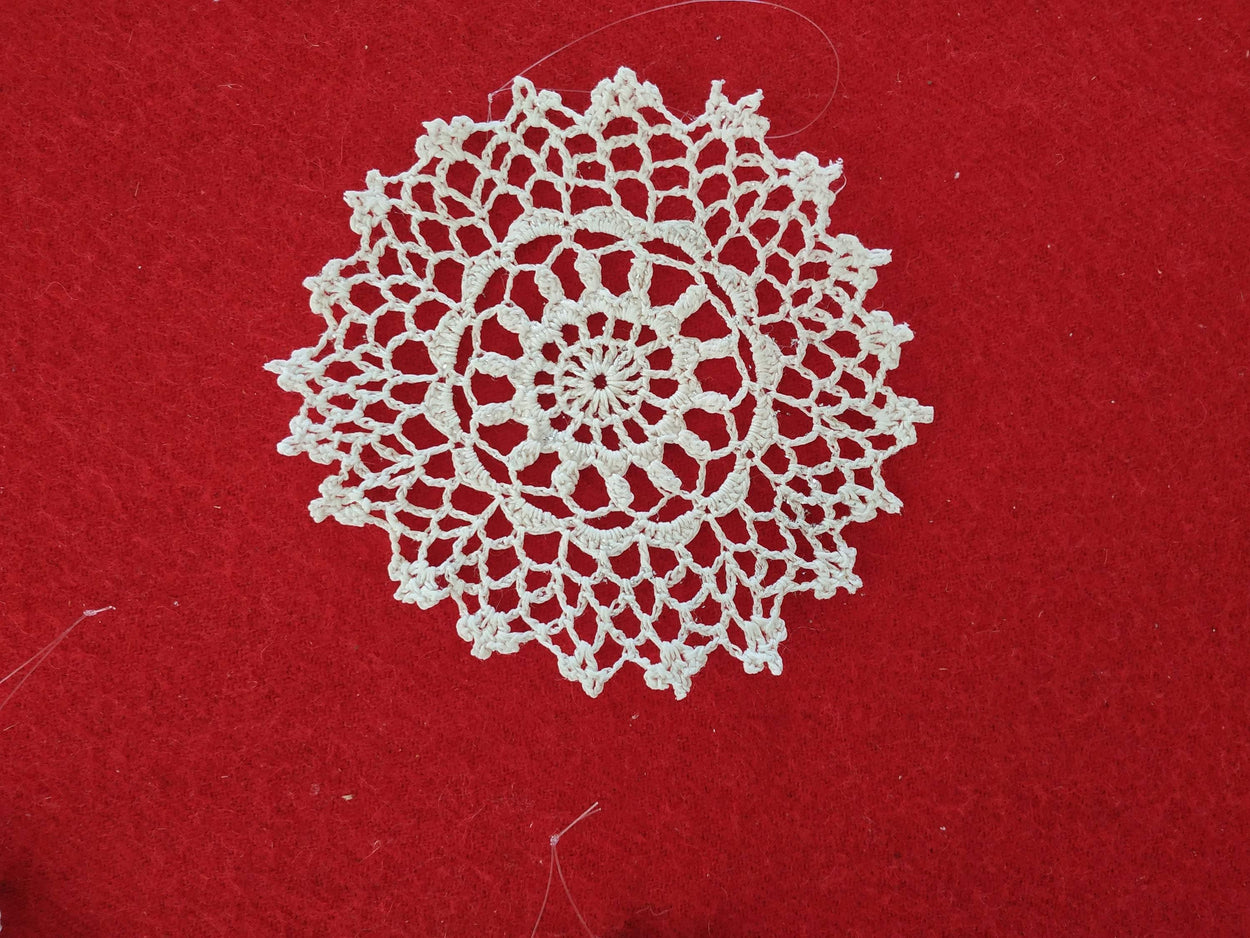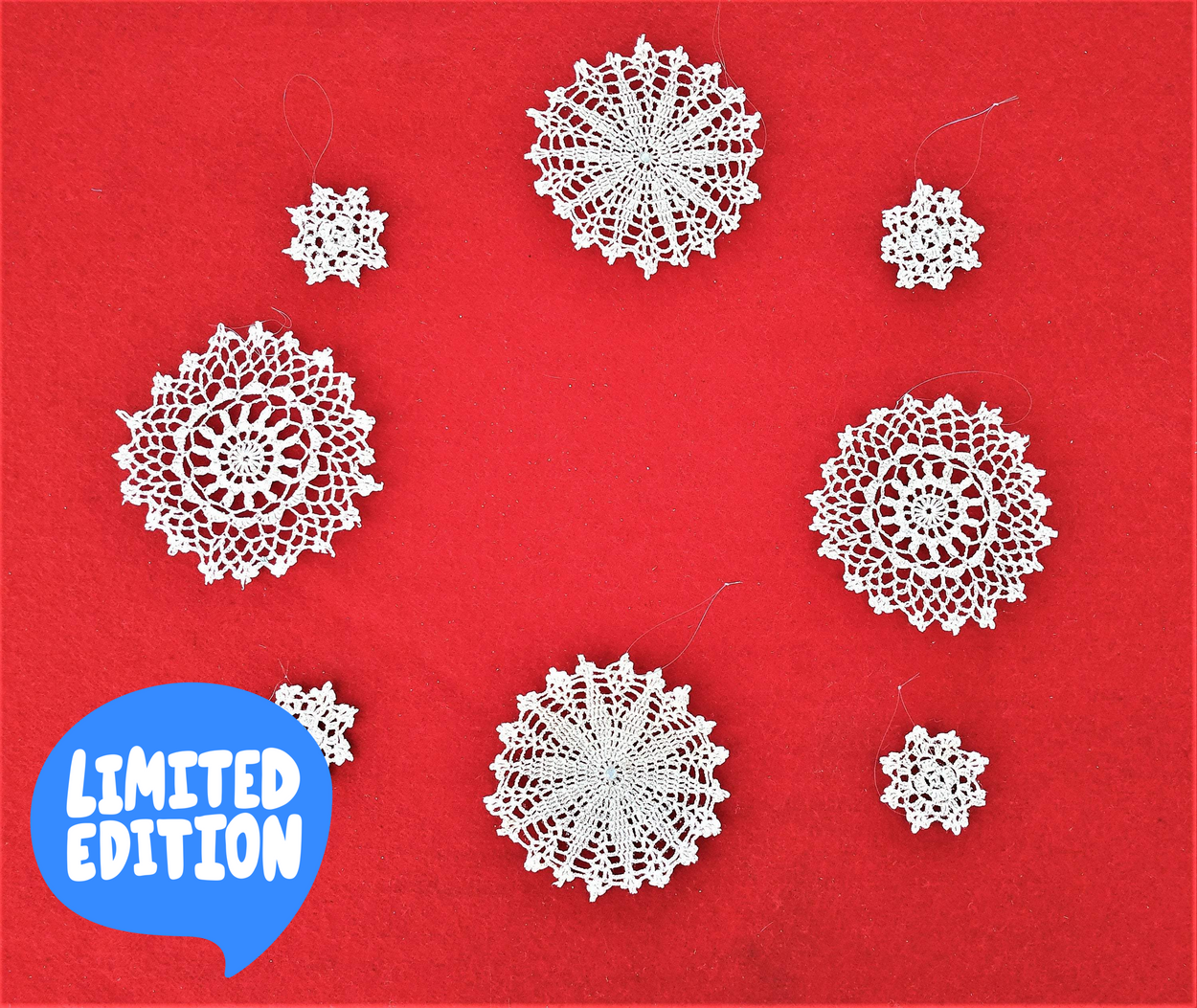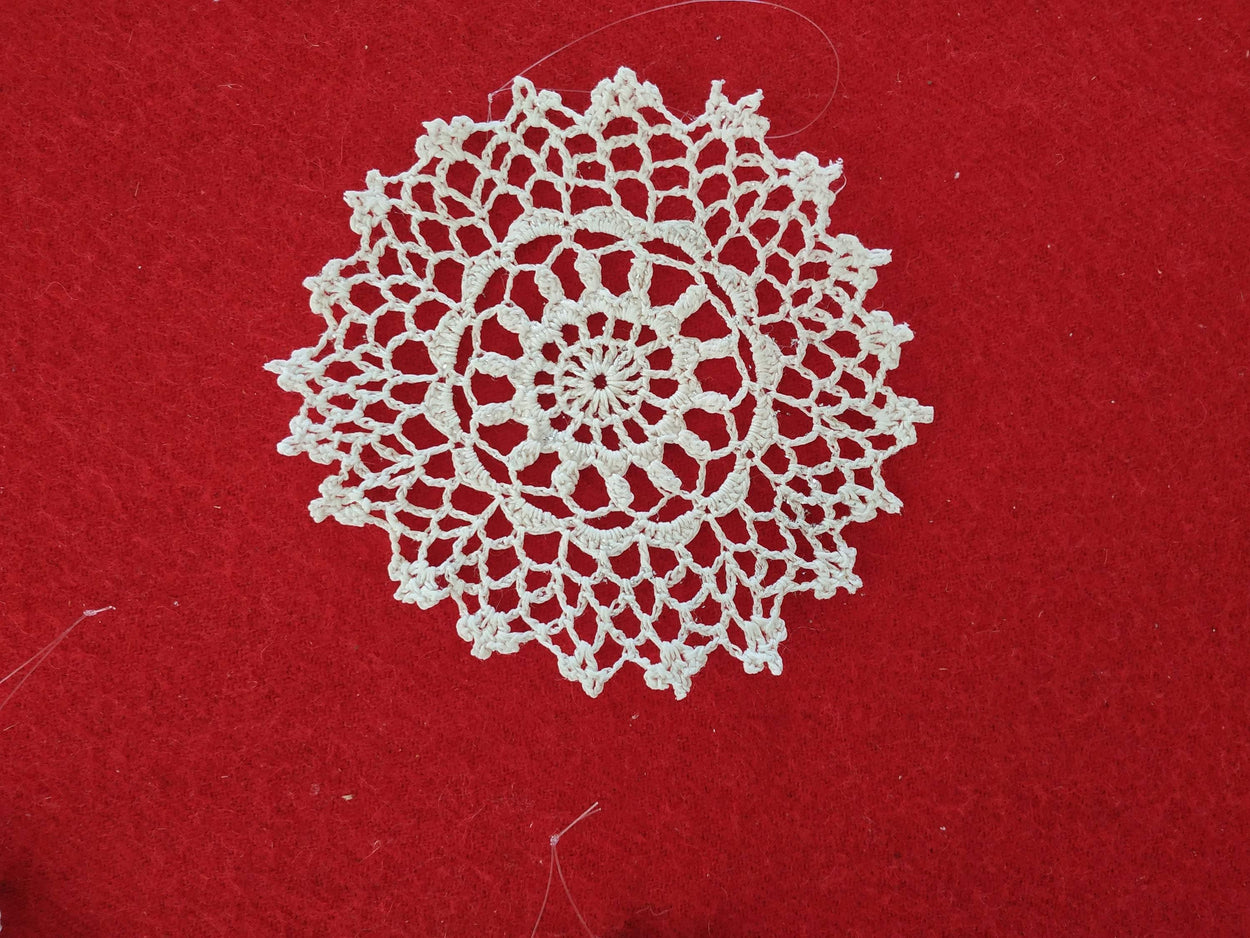 GLEZANT
Set of 8 knitted snowflakes for Christmas Tree of as a decorations of the house
Free Shipping
Set of 8 knitted snowflakes. Four snowflakes have a 12 cm diameter and another four have a 5 cm diameter. They all got added loops for hanging that are made out of a fishing line.
Snowflakes are a wonderful decoration for your home during Christmas. You can use them as a gift or add them to a greeting card, hang them on the Christmas tree, decorate windows, mirrors, gifts or add them to garlands.
The snowflakes can suit as decorations for a winter wedding or a baptism.
When not in use store them in a flat and dry place that is separate from other Christmas decorations.
Each snowflake was coated in a special substance to give it additional stiffness, help it repel dirt and add glitter.
Delivery time to most countries is approximately 15-21 days.