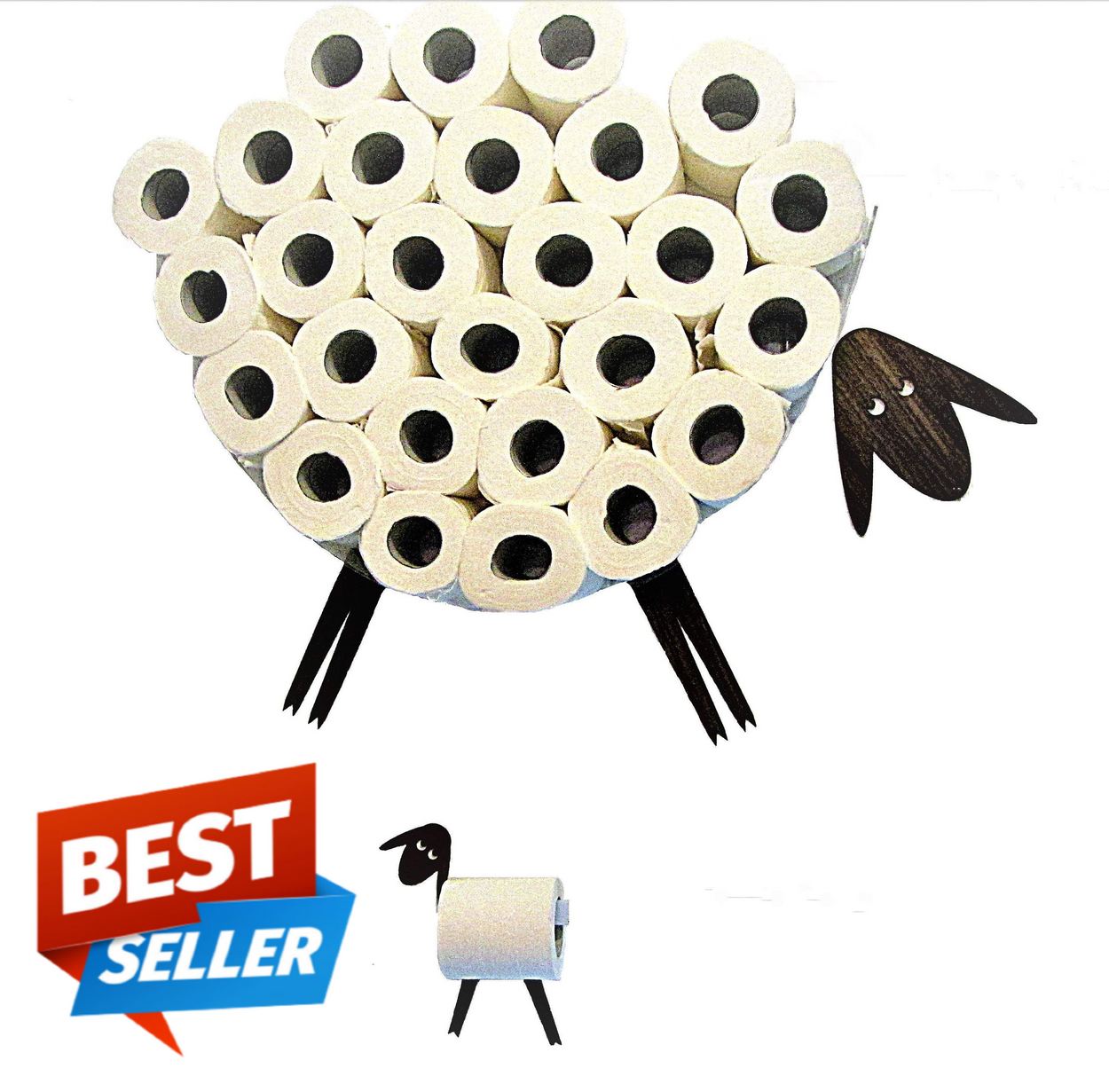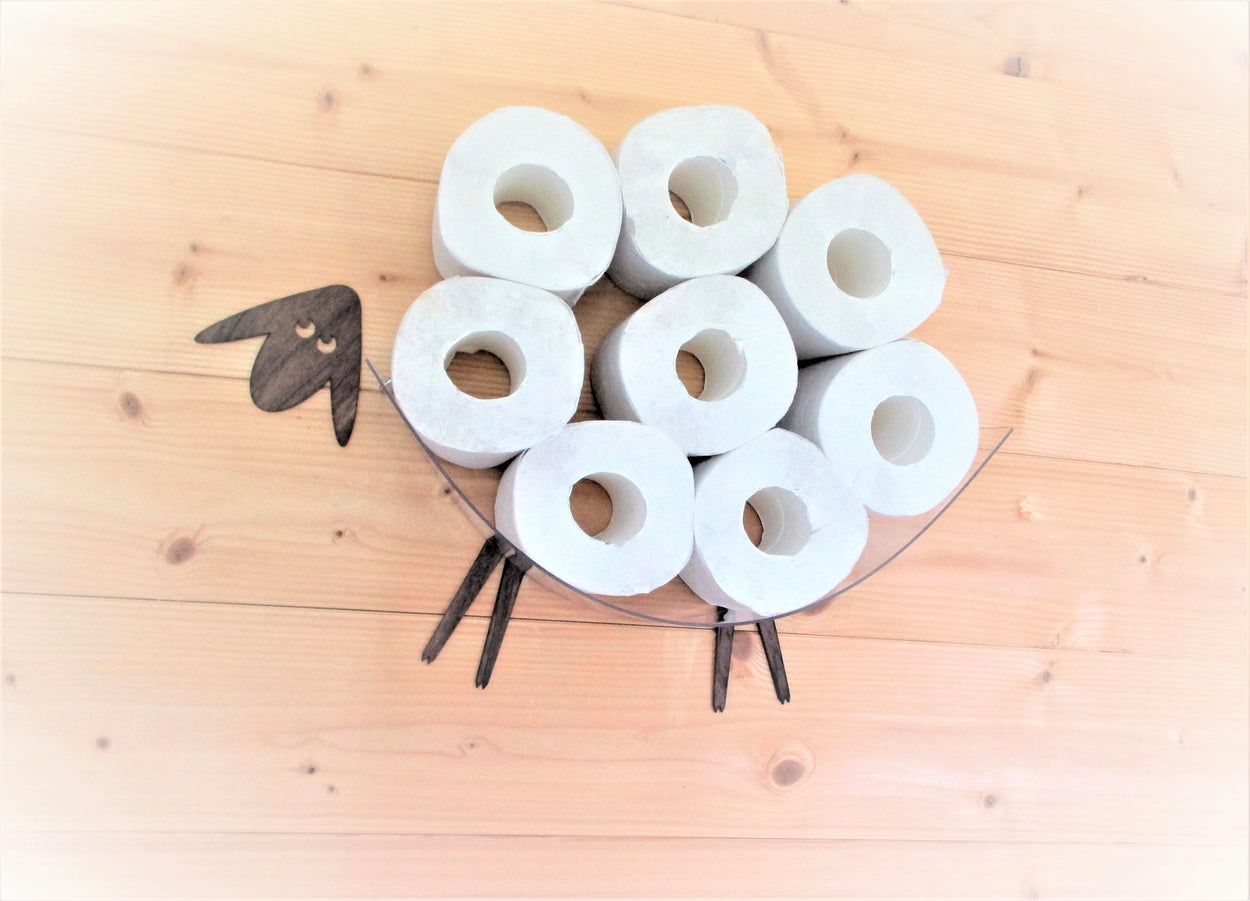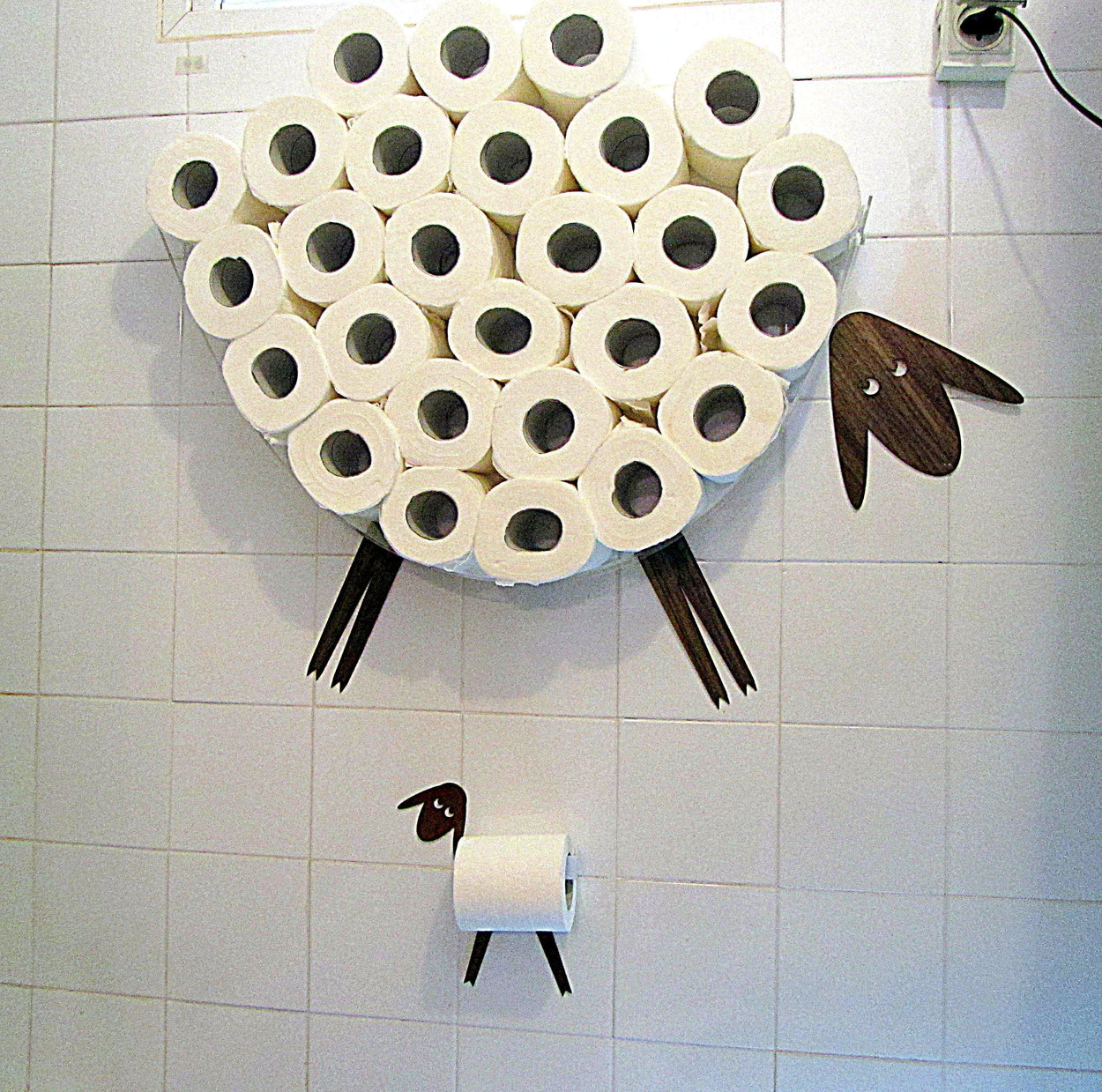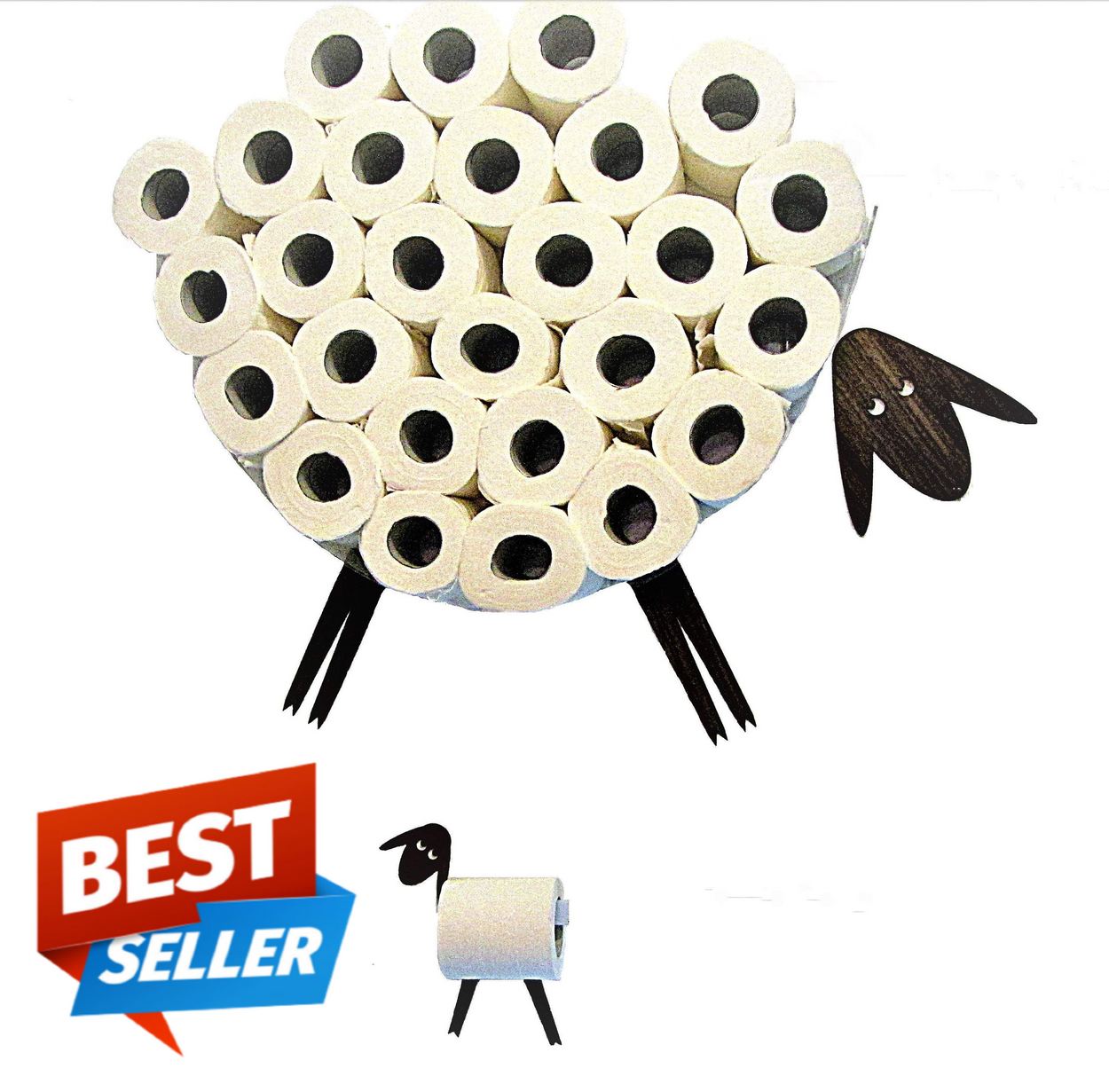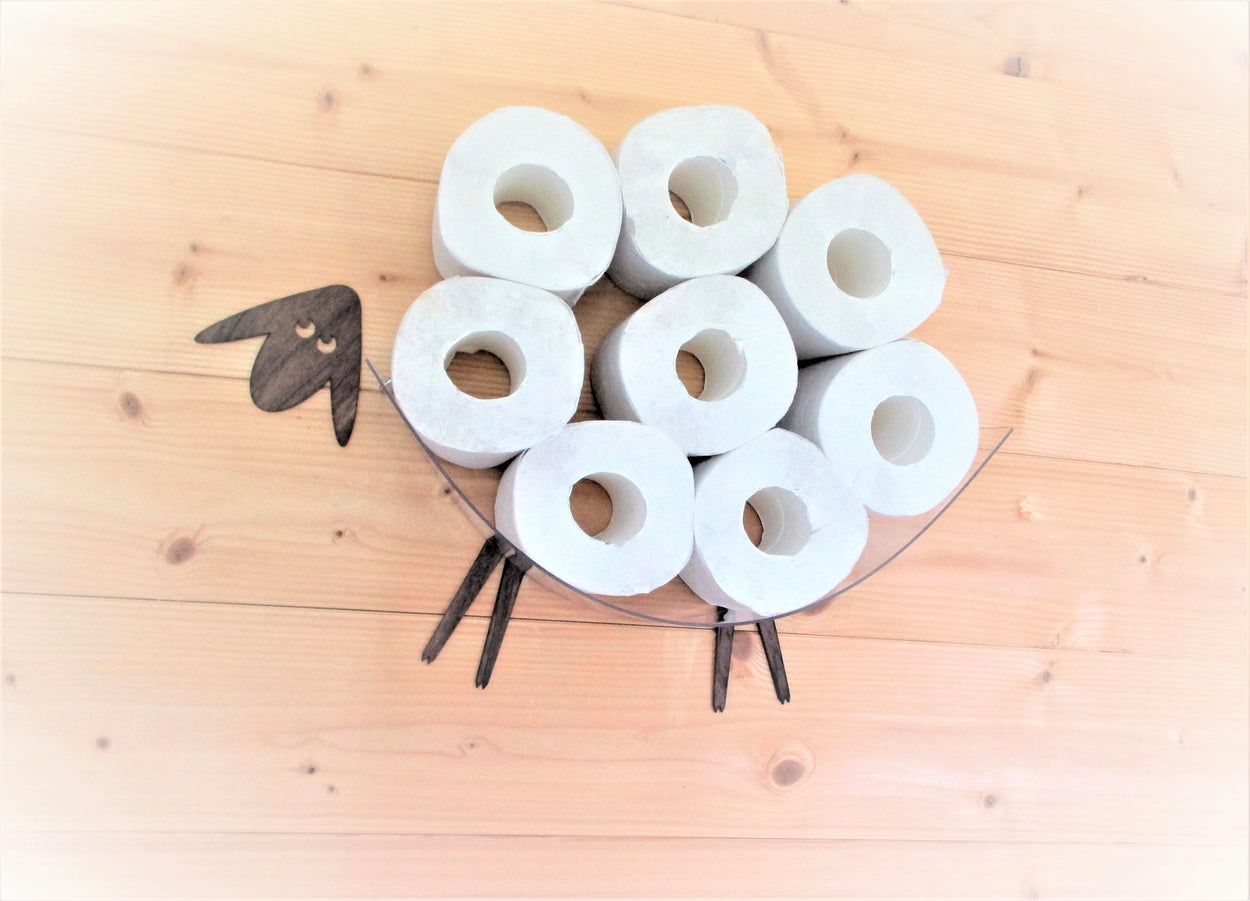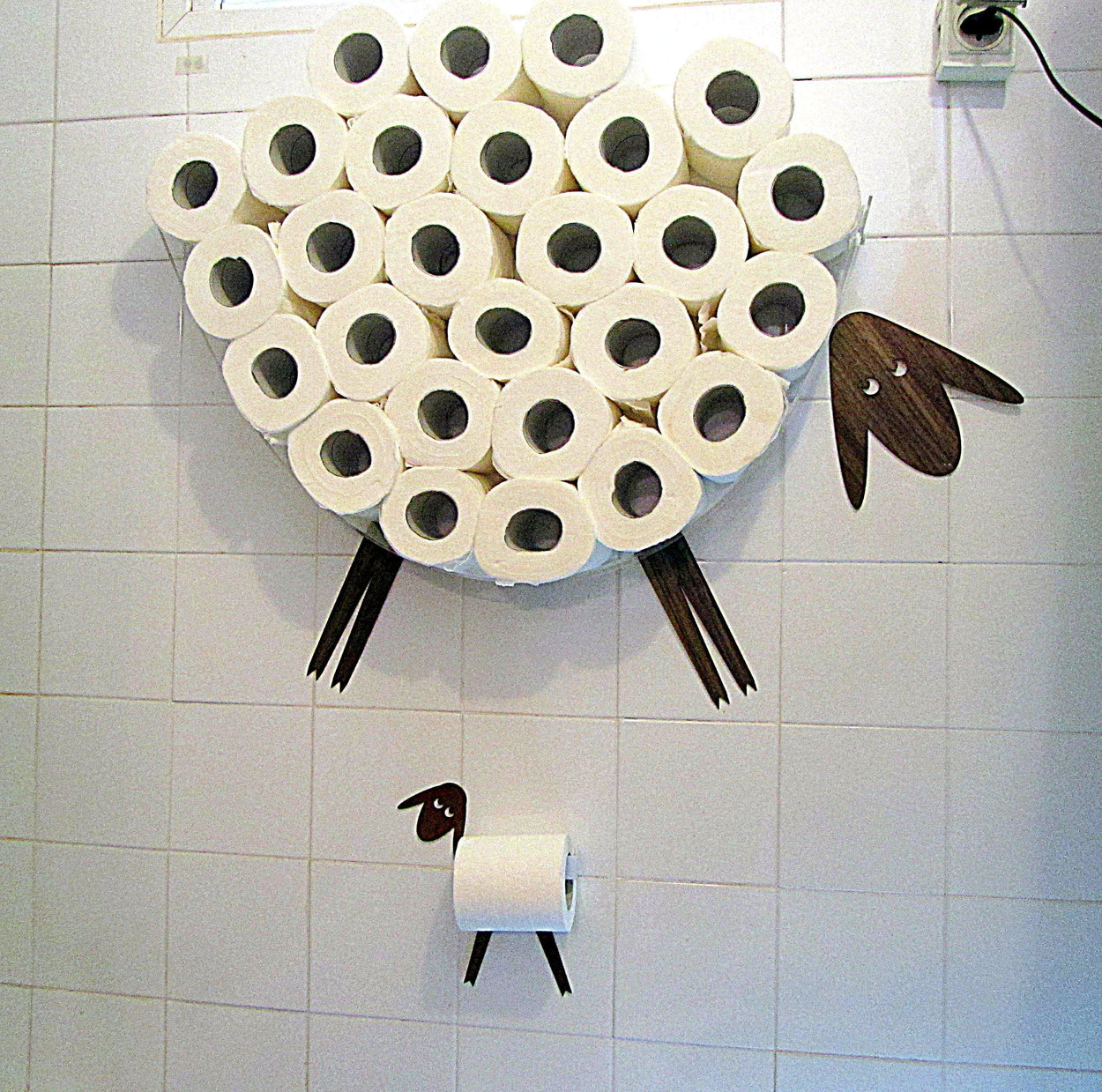 GLEZANT
Shelf-Sheep for storing of toilet paper rolls with a roll holder-lamb
Free Shipping
I created Shelf-Sheep for wall decoration and toilet paper storage. This is actually important for a little bathroom.

Big Shelf-Sheep for wall decoration and storing of toilet paper rolls.
You get a part in creating the sheep's image by choosing where to place the head and feet stickers.
This shelf is a good gift for the new year, house-warming party and for a good mood on any year in general.

Description of the complete set and how to install:

ATTENTION: DO NOT DISPOSE THE PACKAGE UNTIL YOU HAVE FINISHED INSTALLATION OF THE SHELF, as the plastic shelf is part of the packaging in which you receive the product. It has a protective film on it which has my inscription "Shelf".

1) Shelf made of a transparent flexible plastic - an arc which hangs on two hooks which face each other, the distance between which is - 65 cm (the distance is recommended, but may be less)
Shelf depth is - 10 cm.
The video shows how to assemble the shelf
2) The head and two pairs of legs that are mounted on the wall.
They are made of hardwood veneer with double sided mounting tape 17 х 16 cm and 17 x 4.7 cm

Mini Shelf-Seep for wall decoration and storing of toilet paper rolls.

If you don't have enough space for the Big Sheep, there is Mini Sheep ( for 7 -10 toilet paper rolls), where the distance between the holes for mounting will be shortest 34 cm (the distance is recommended, but may be less or more) and the sheep's head 9.5 cm
In the photo, you can select different colors of veneer for Big and Mini Sheep.

Lamb - funny toilet roll holder
The product consists of:
1) Roll holder made of a hard plastic (two pats) and double sided mounting tape.
These parts are pasted depending on the width of your roll of toilet paper.
For safety, it is recommended to mount the product with screws if used in a room with painted walls.
2) A head and pair of legs stickers made of hardwood veneer.

All parts are easily attached to a wall with a special kind of double sided mounting tape located on each one of the product's details.

Buy separately
By buying this shelf, you are involved in improving the environment, as it is made of industrial waste.
Delivery time in most countries is around 15-21 days, except in pandemic emergency situations.