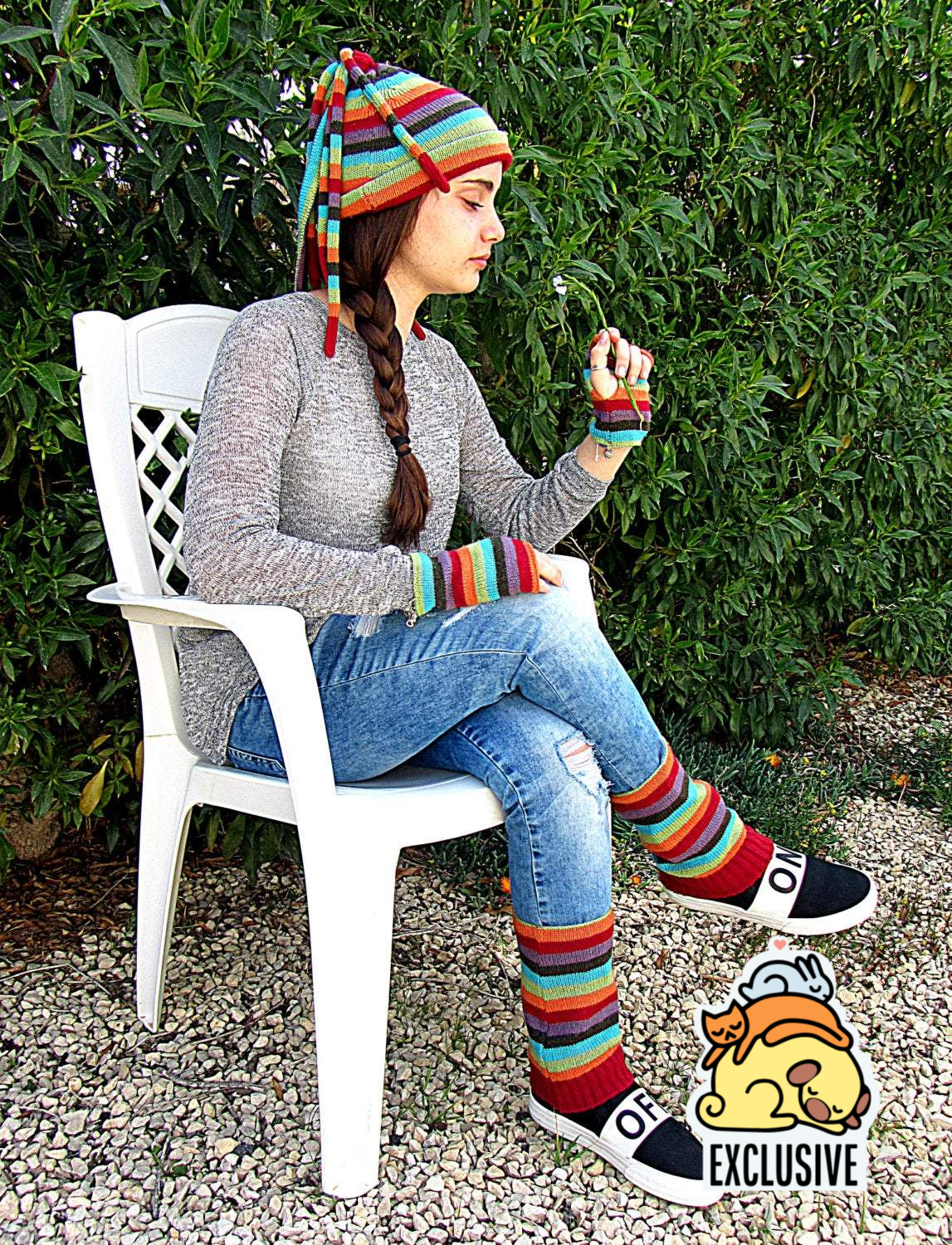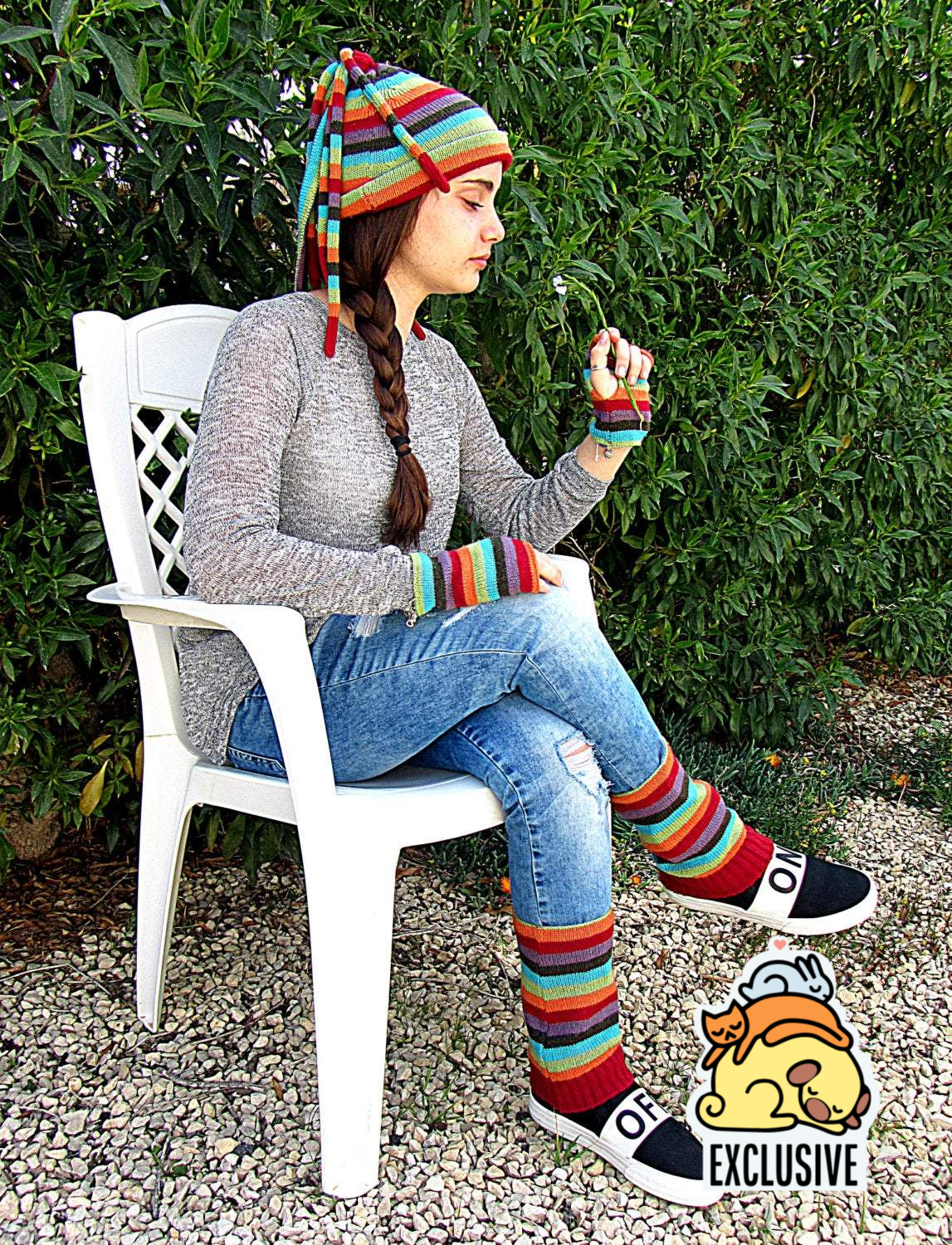 GLEZANT
Striped Knitted set: a beanie cap, fingerless gloves and gaiters
Free Shipping
A striped knitted cap/hat with an original "dreadlocks". Knitted using blended yarn. The cap is made out of one layer and has a little folded brim. The cap stretches well and is elastic which makes it a "one size fits all" cap.
The fingerless gloves and gaiters have the same knitting pattern as the one on the hat.
This set was made by recycling a sweater.
The glove length is 15cm, the gaiters length is 23 cm.
Delivery time in most countries is around 15-21 days, except in pandemic emergency situations.