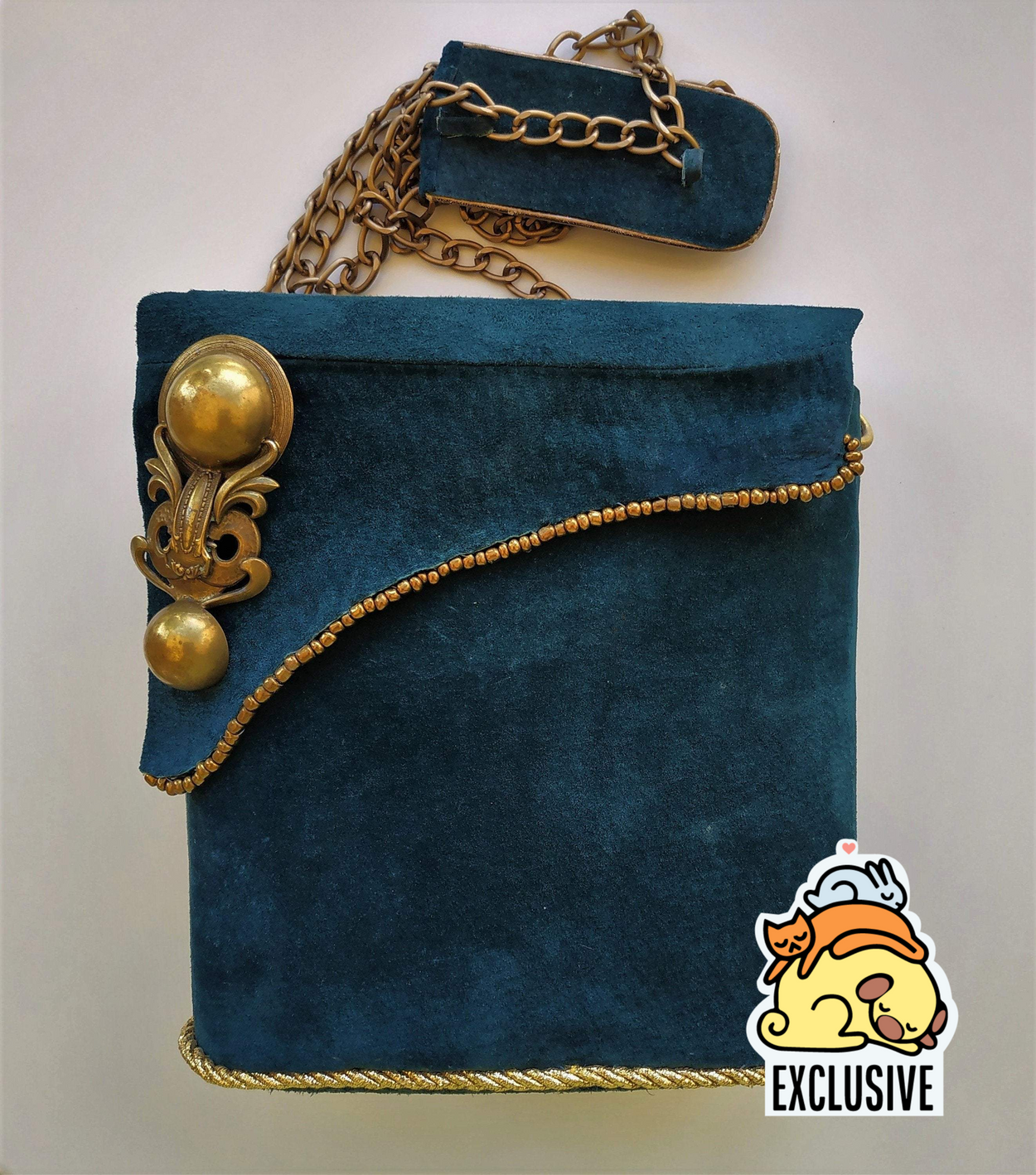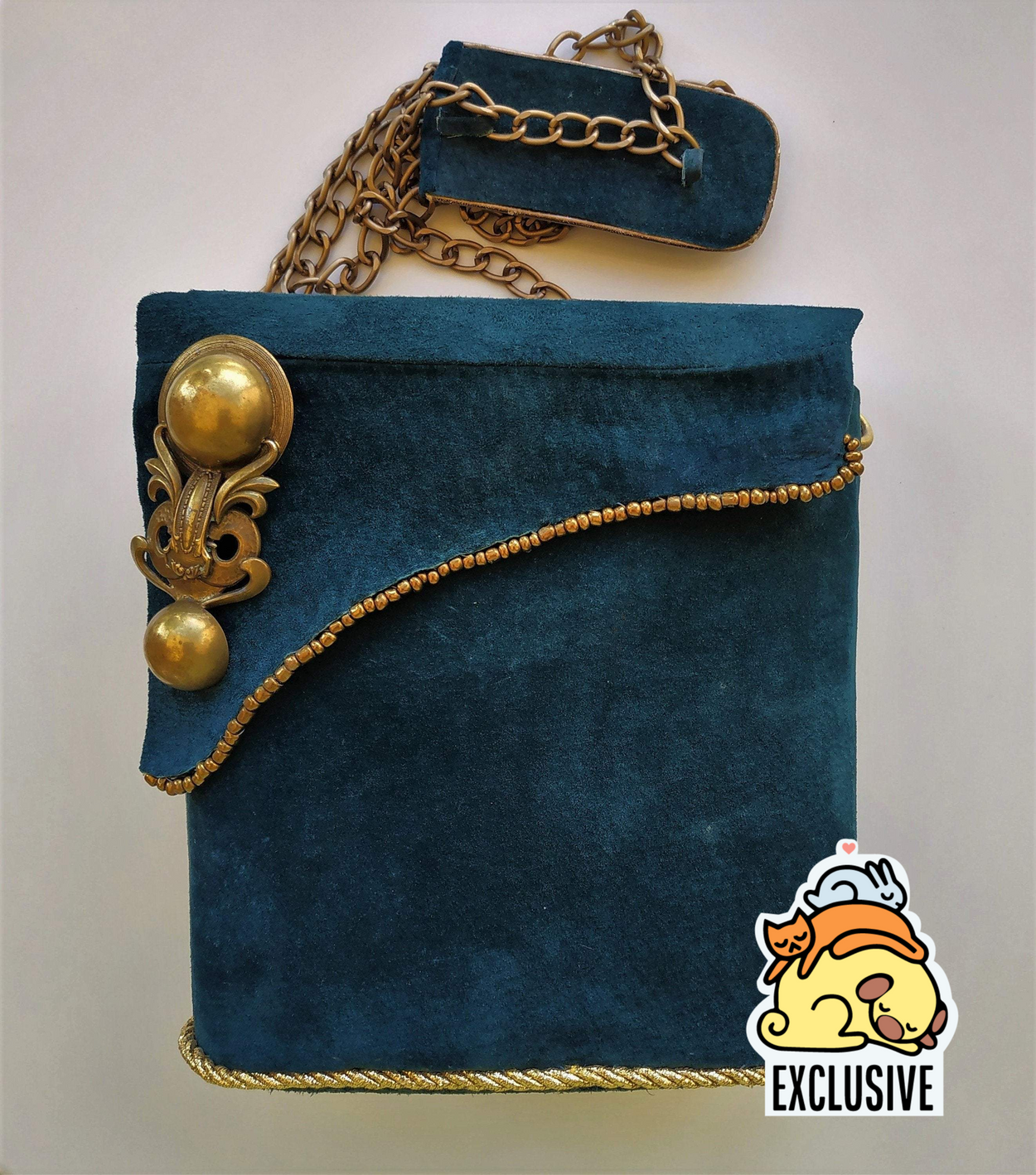 GLEZANT
Exclusive Suede sea-green box-bag with a long chain handle
Free Shipping
 A  sea-green box-bag made of natural suede with an antique brooch and beads that have an antique golden color. The chain handle is in such length that it could be carried on one side over the shoulder or across the body. The length of the handle could be reduced according to your height. In the middle section of the handle there's a thick leather lining that prevents the chain from digging into the shoulder.
The bag has an asymmetrical cover with a heavy vintage brooch and along its edge it is decorated with a string that has an antique golden color. The bottom of the bag is trimmed with a twisted golden cord. The lining of the bag is made of artificial Crêpe de Chine in abstract colors.
Dimensions:
Height 19 cm
Width 18 cm
Depth 8 cm
Handle length 132 cm, Width 1 cm
Delivery time in most countries is around 15-21 days, except in pandemic emergency situations.