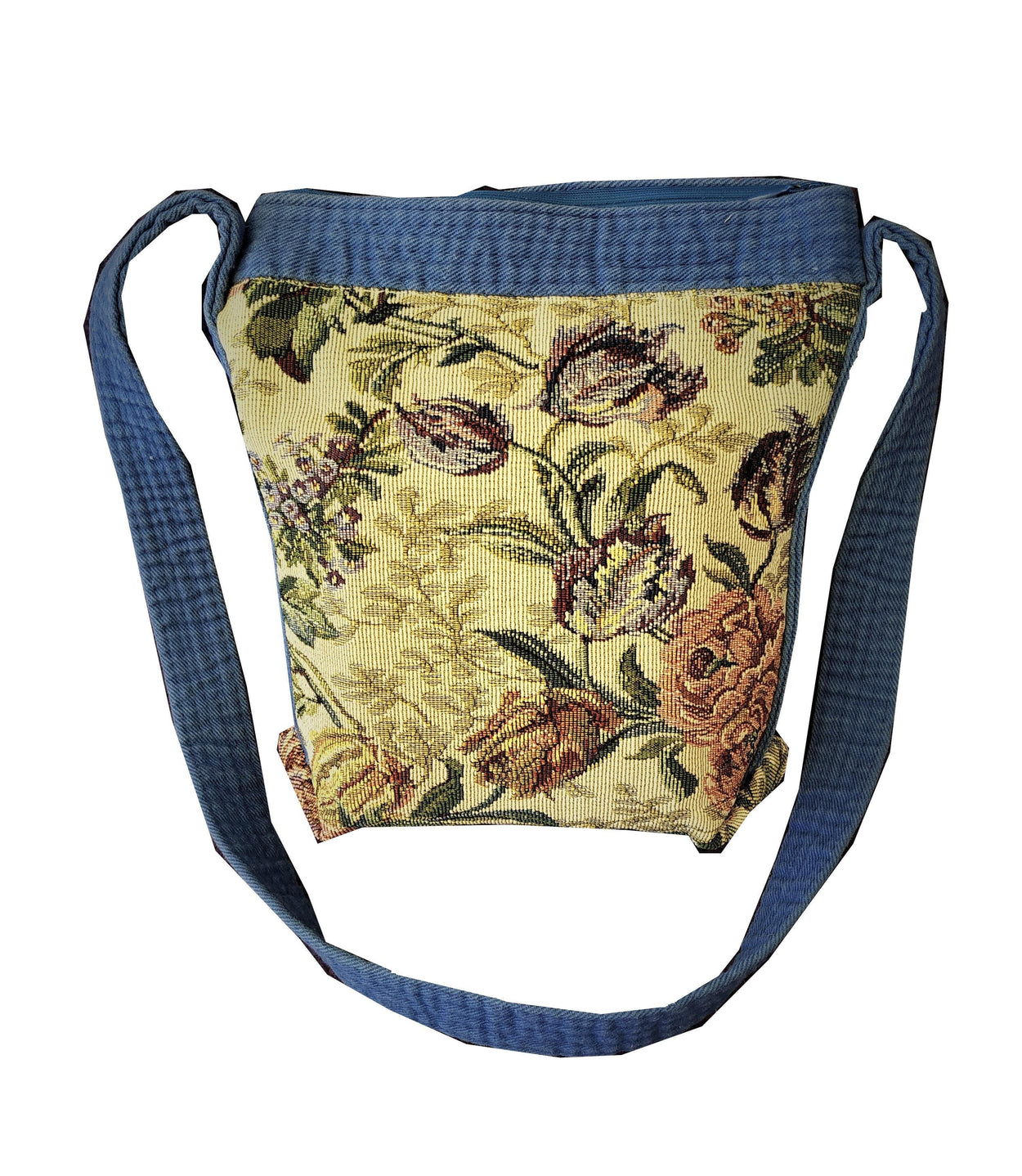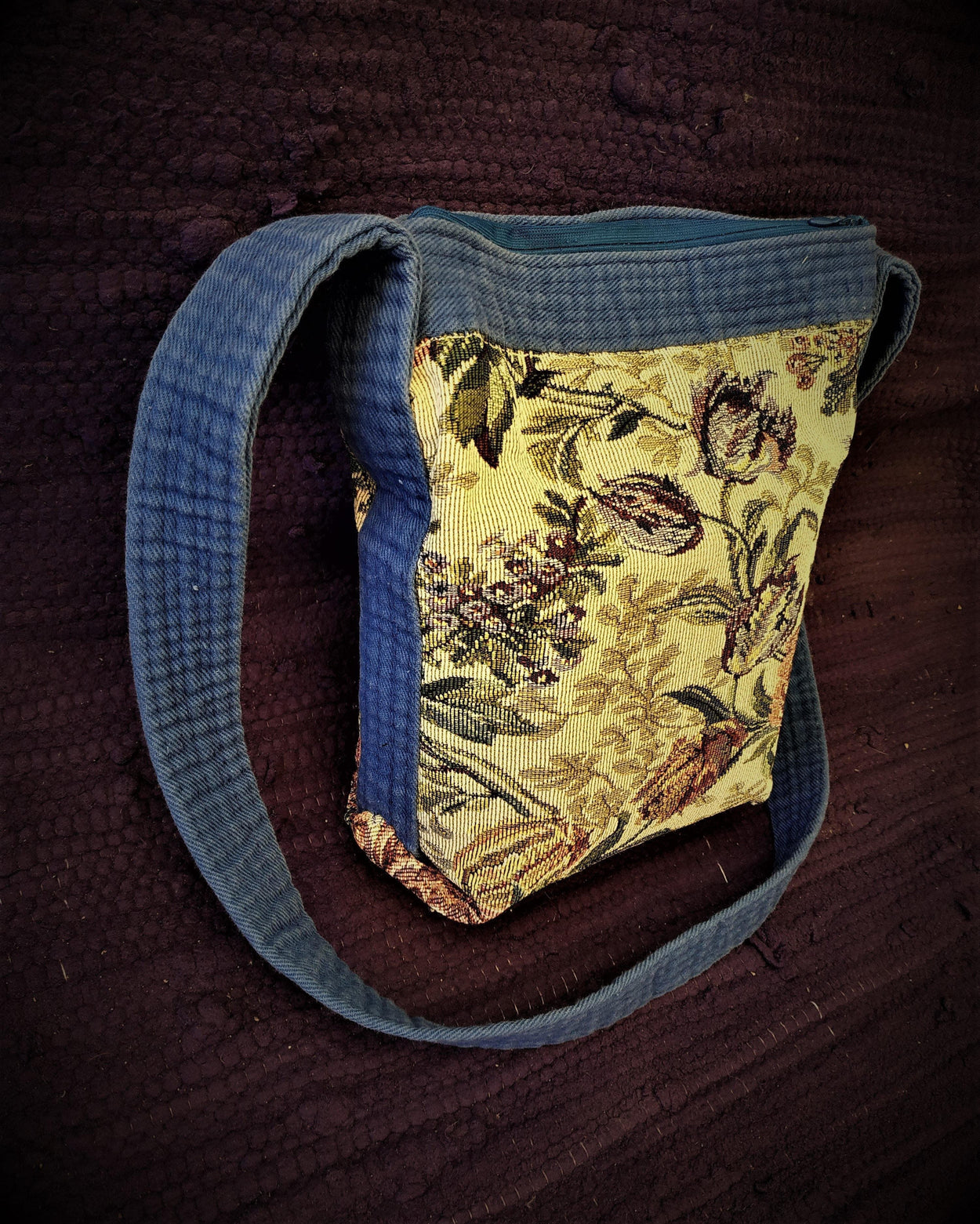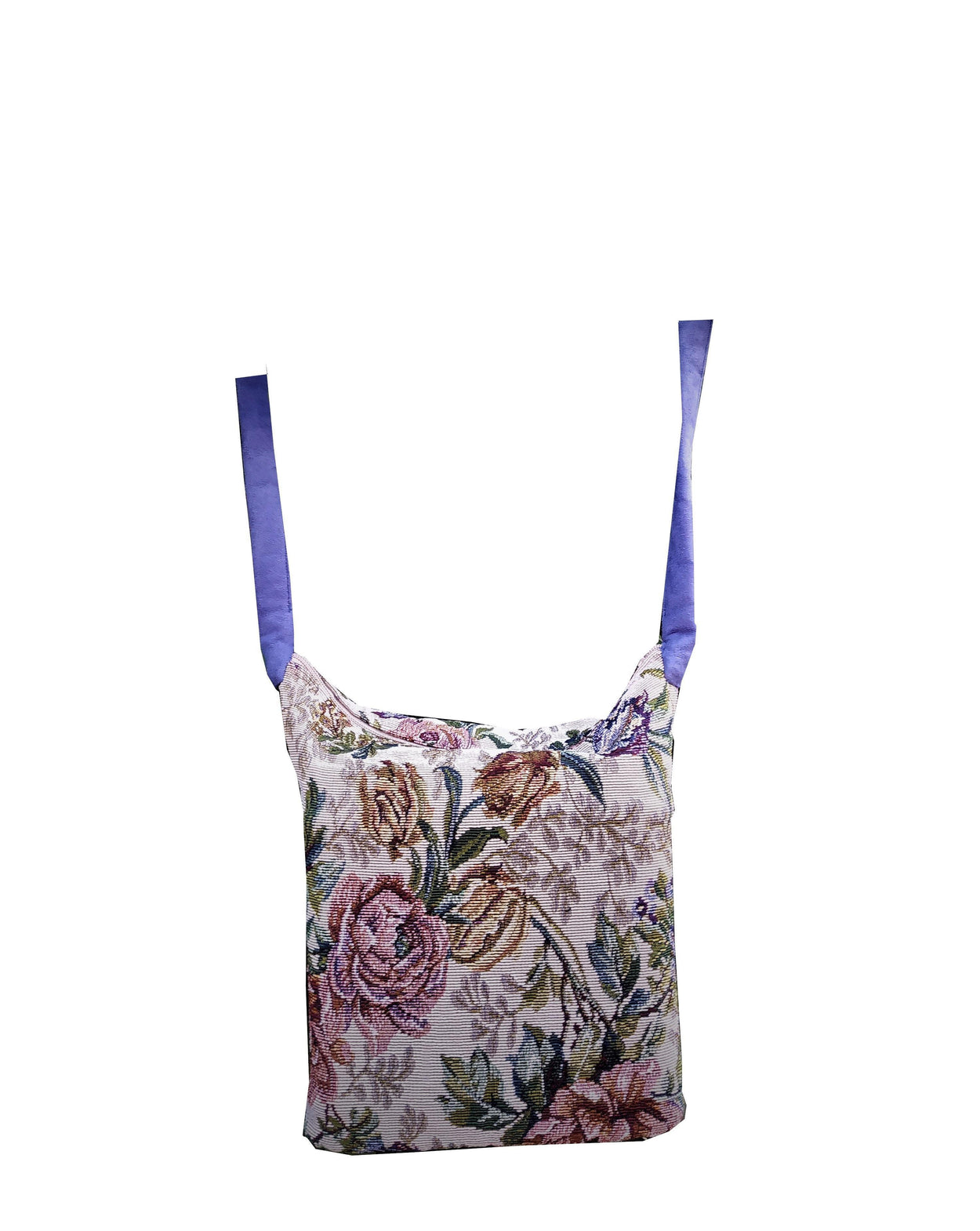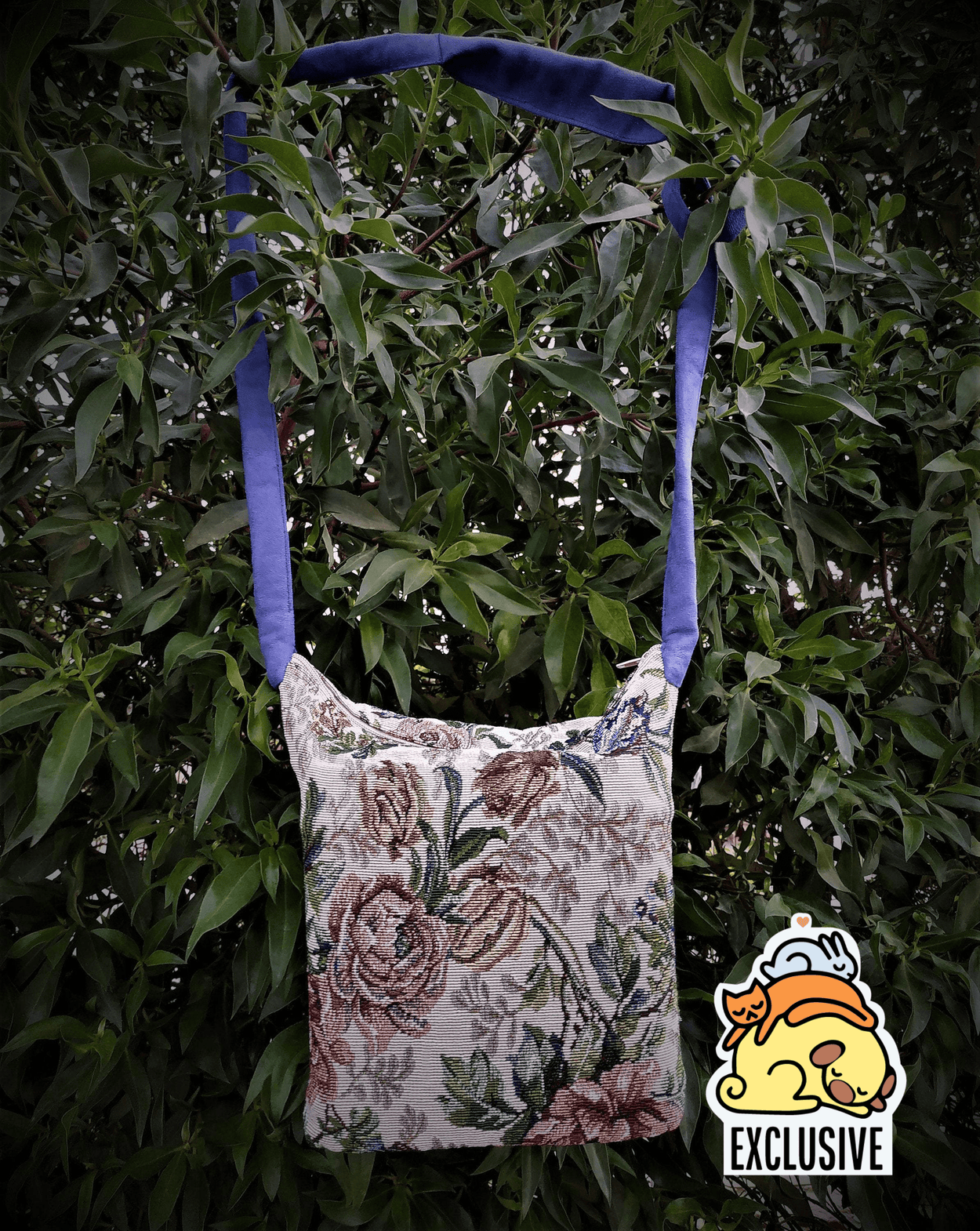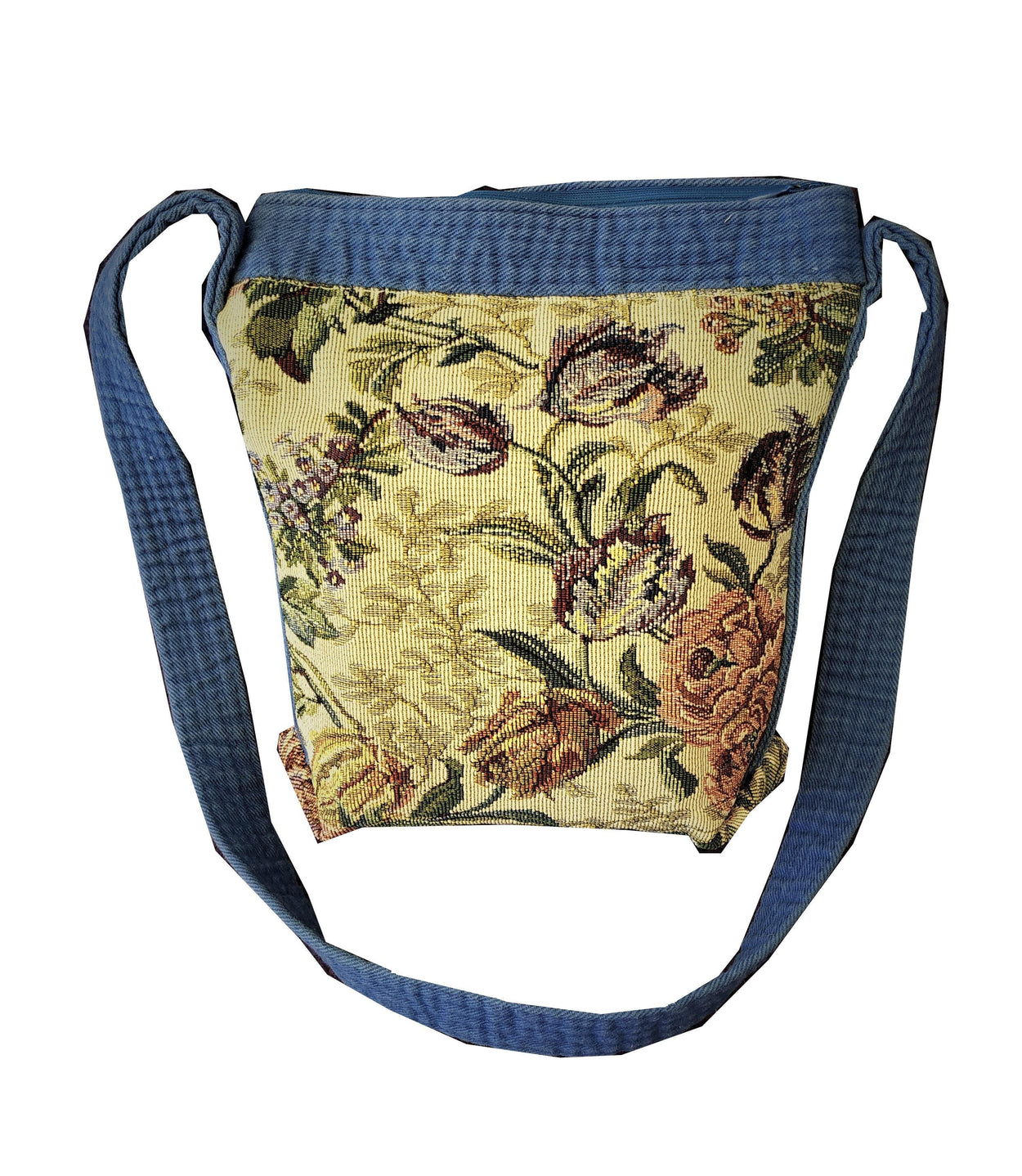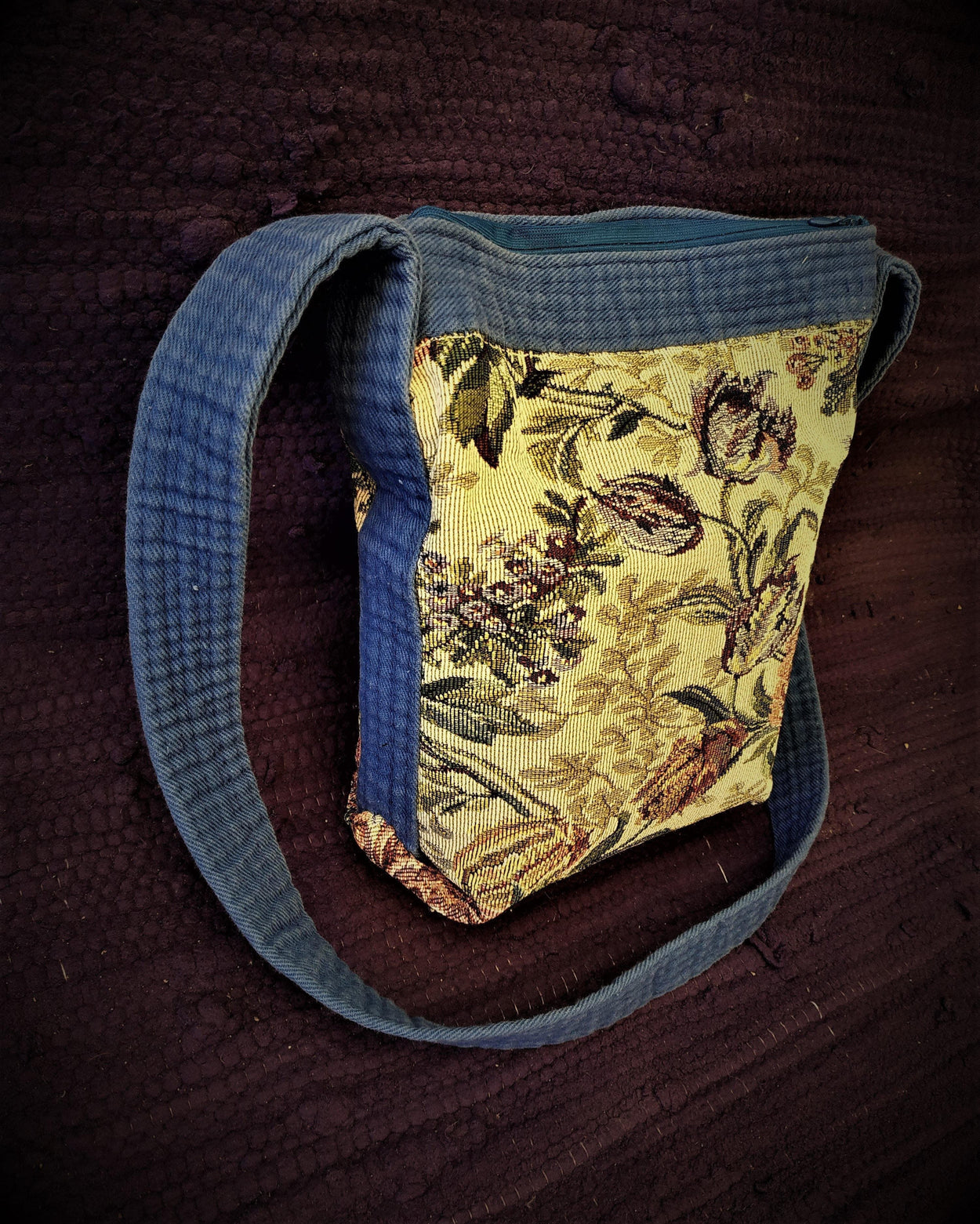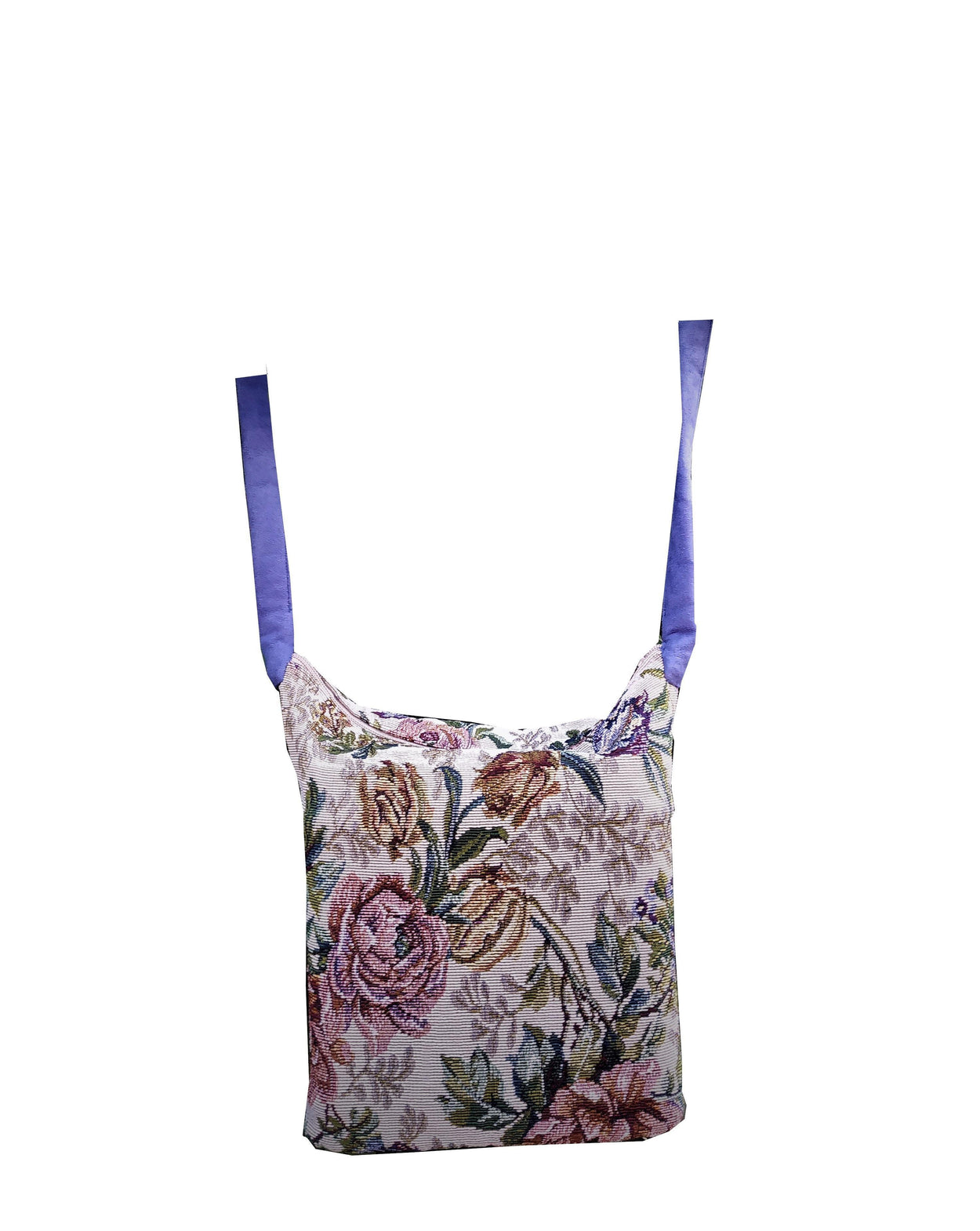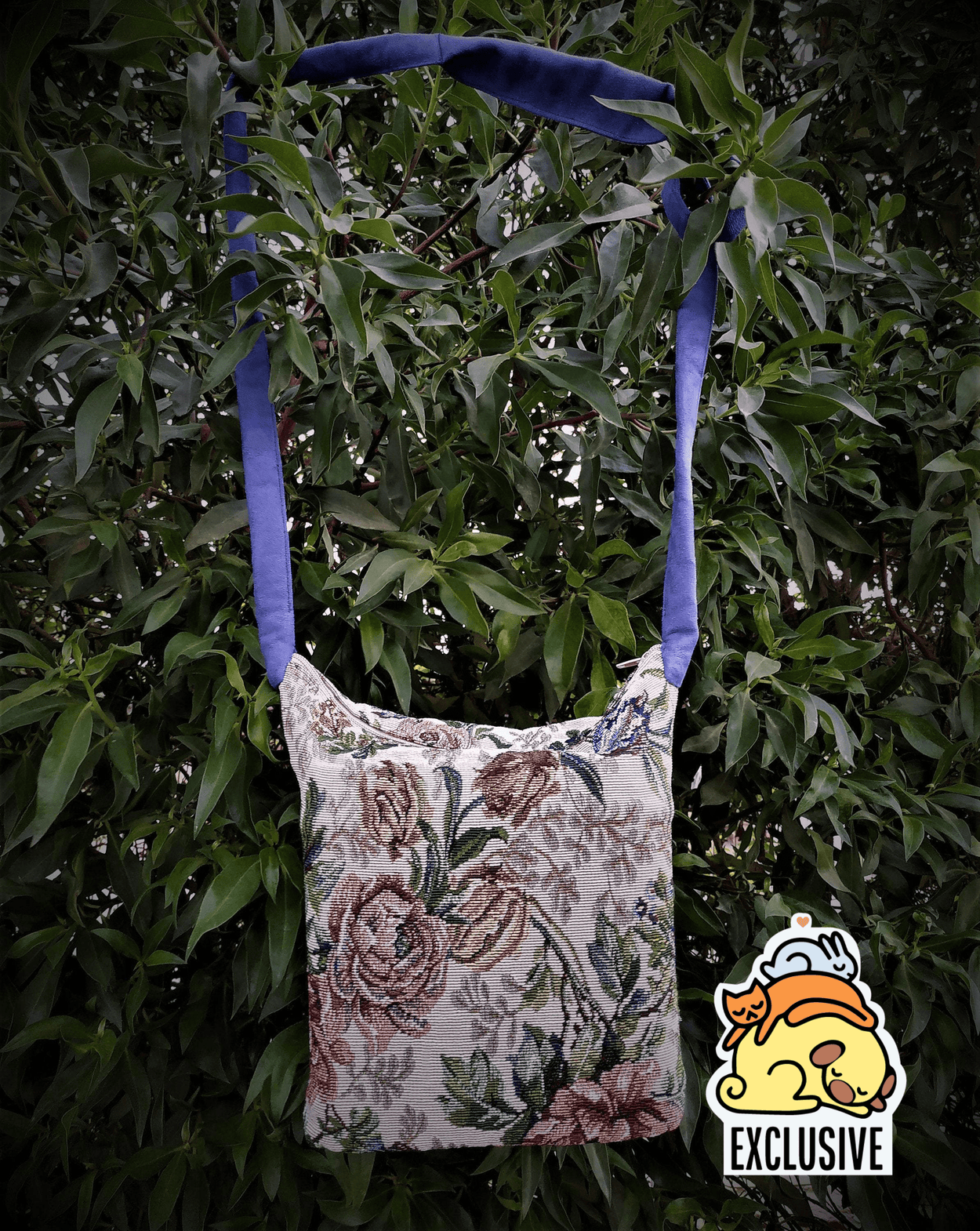 GLEZANT
Bags made of tapestry with a long blue-gray handle and a zipper
Free Shipping
1) Handmade cube bag made of tapestry with a leather layer on the bottom. Inside the bag is reinforced with a plastic frame. The space between the plastic and the tapestry could be used as four flat pockets where things would be protected from the stuff inside the bag. One of the side pockets could be used to store the keys which are attached to a spring hook on a leather strap that is placed inside the bag next to the zipper starting point. The bag has a long blue-gray handle made of a velvety fabric for wearing the bag across the body. The handle is twice as wide in the middle to help better distribute the weight of the bag across the shoulder. The bag is closed using a zipper that is the same color as the tapestry. If you prefer a soft, unstructured bag, you can take out the plastic frame. However, you will lose the four pockets that it makes inside the bag.
Bag sizes:
Height X width 25 x 20 cm
Depth 12 cm
Handle 122 x 2 centimeters
2) Box-Bag - handmade from tapestry, inside the bag is reinforced with a plastic box frame. The bag has a wide and long handle made of blue cotton, a blue zipper and two inside pockets on the sides.
The dimensions are:
Height X width 25 x 23 cm
Depth 10 cm
Handle 100 X 3.5 cm
Delivery time in most countries is around 15-21 days, except in pandemic emergency situations.