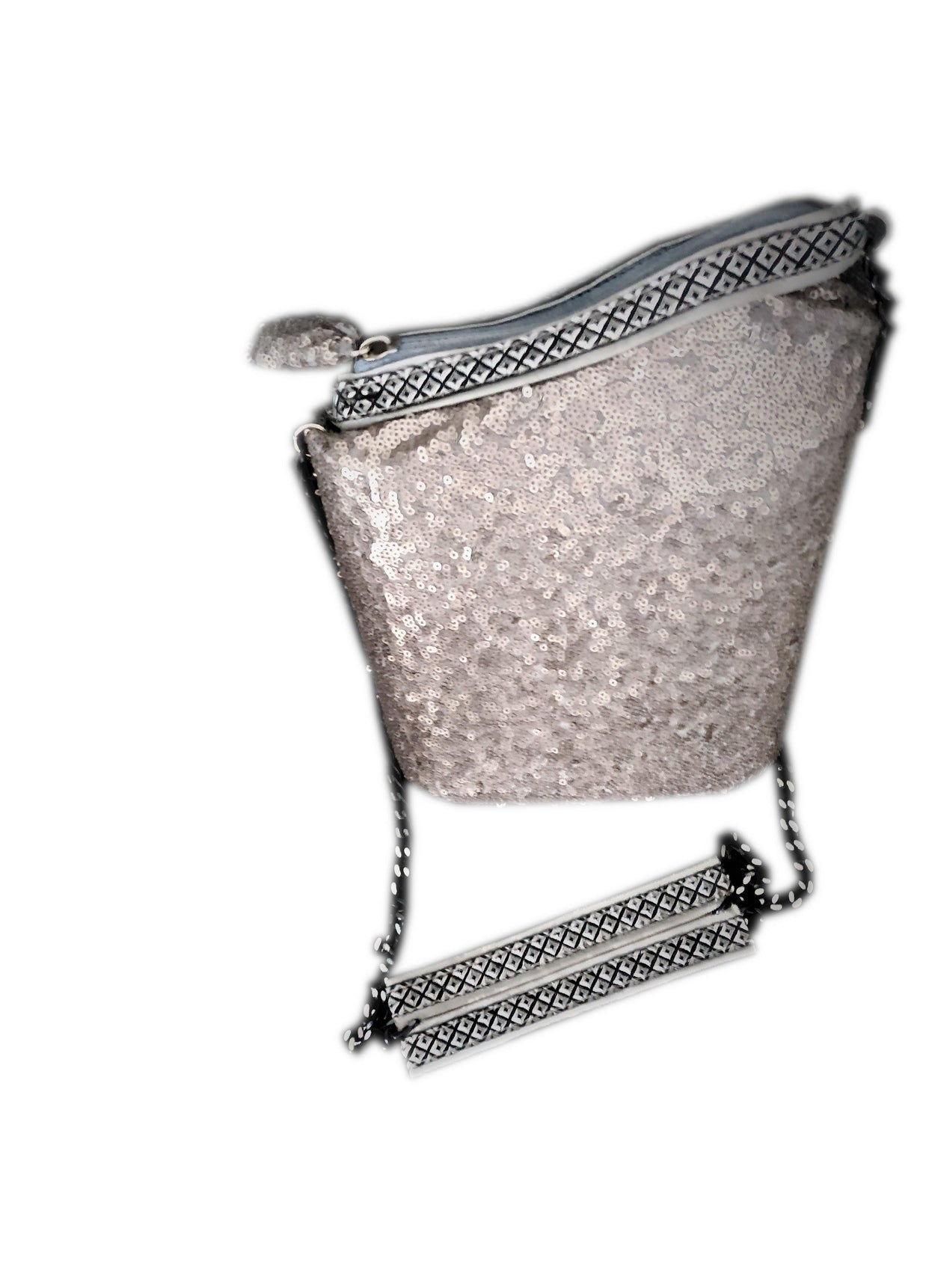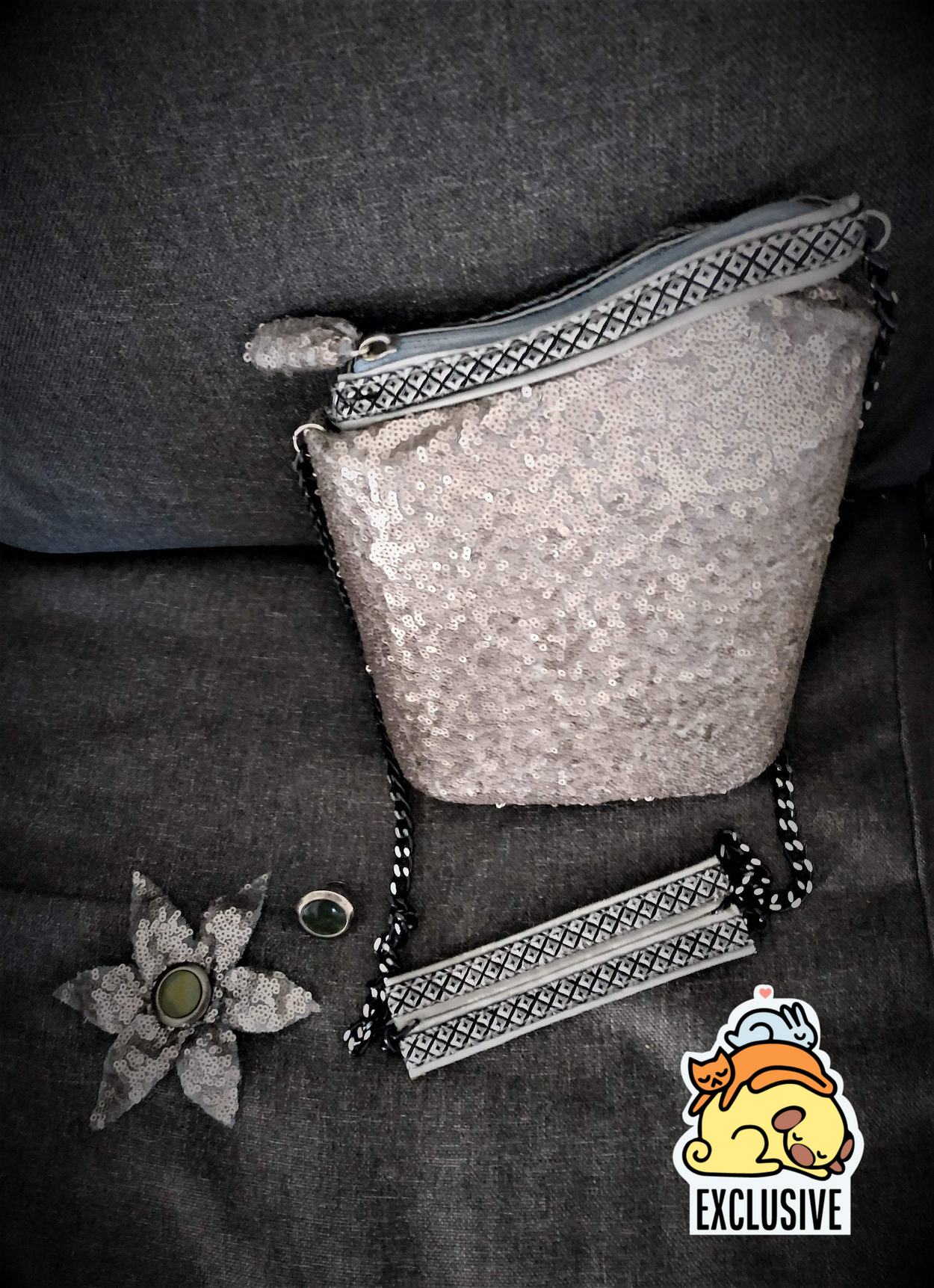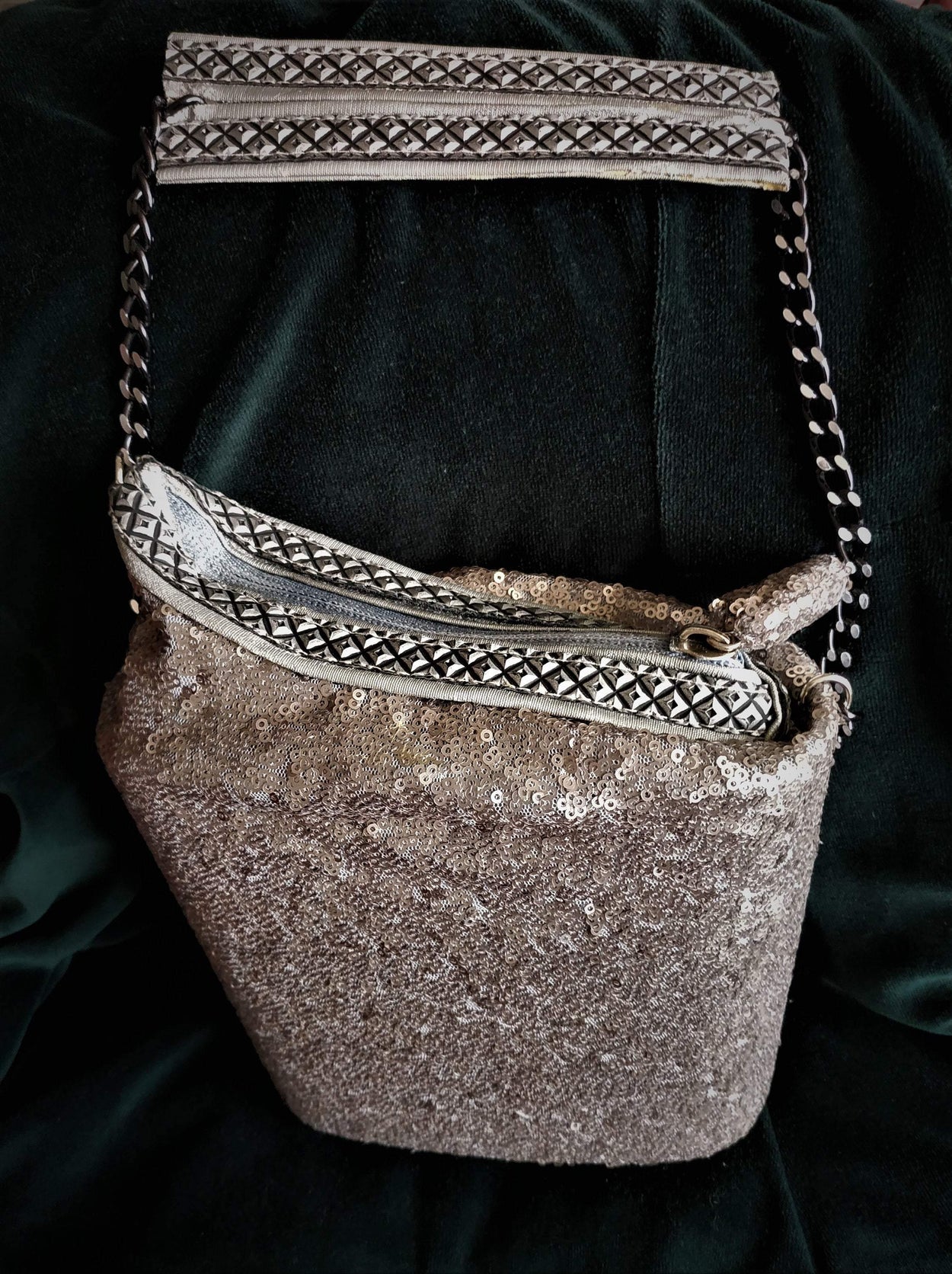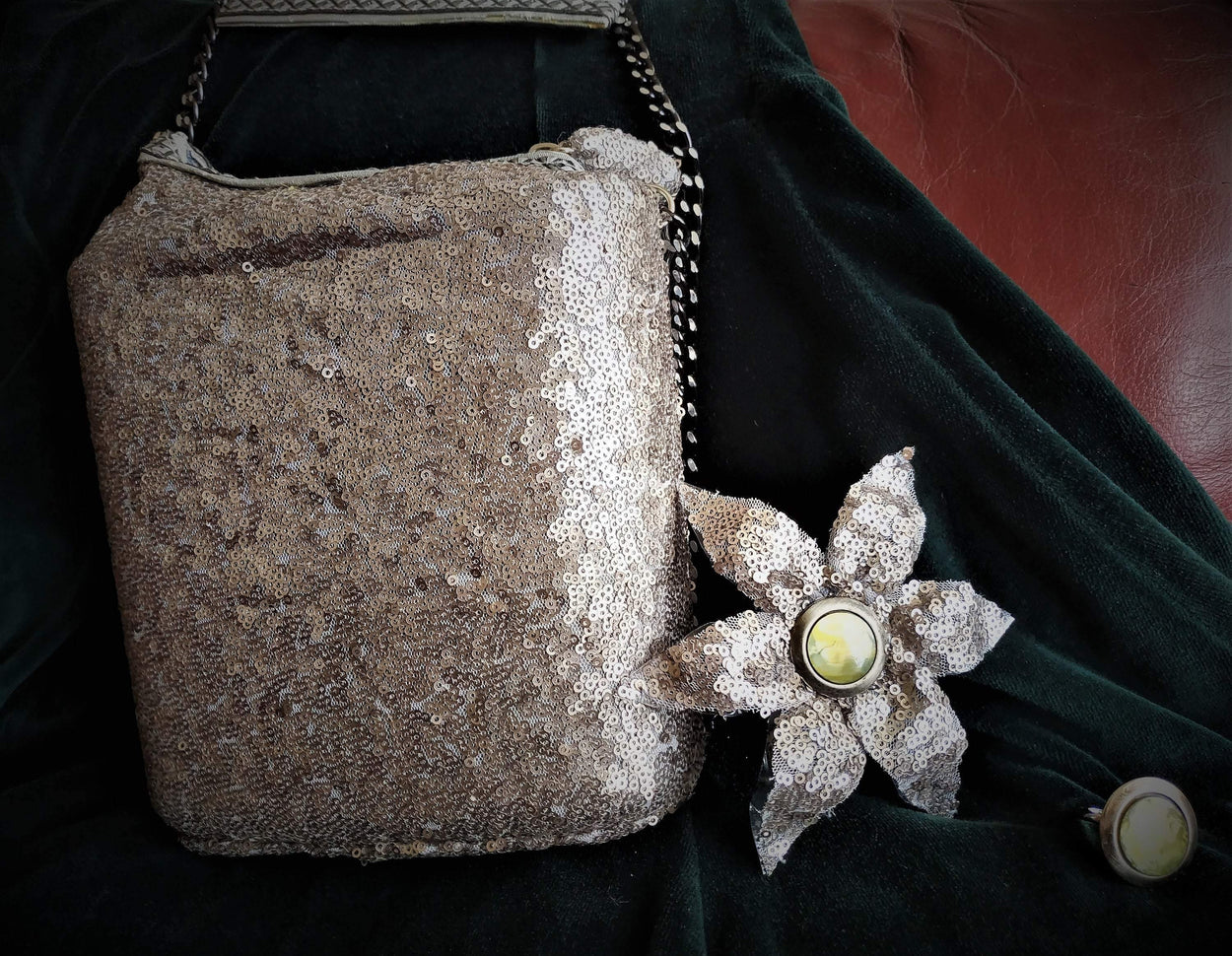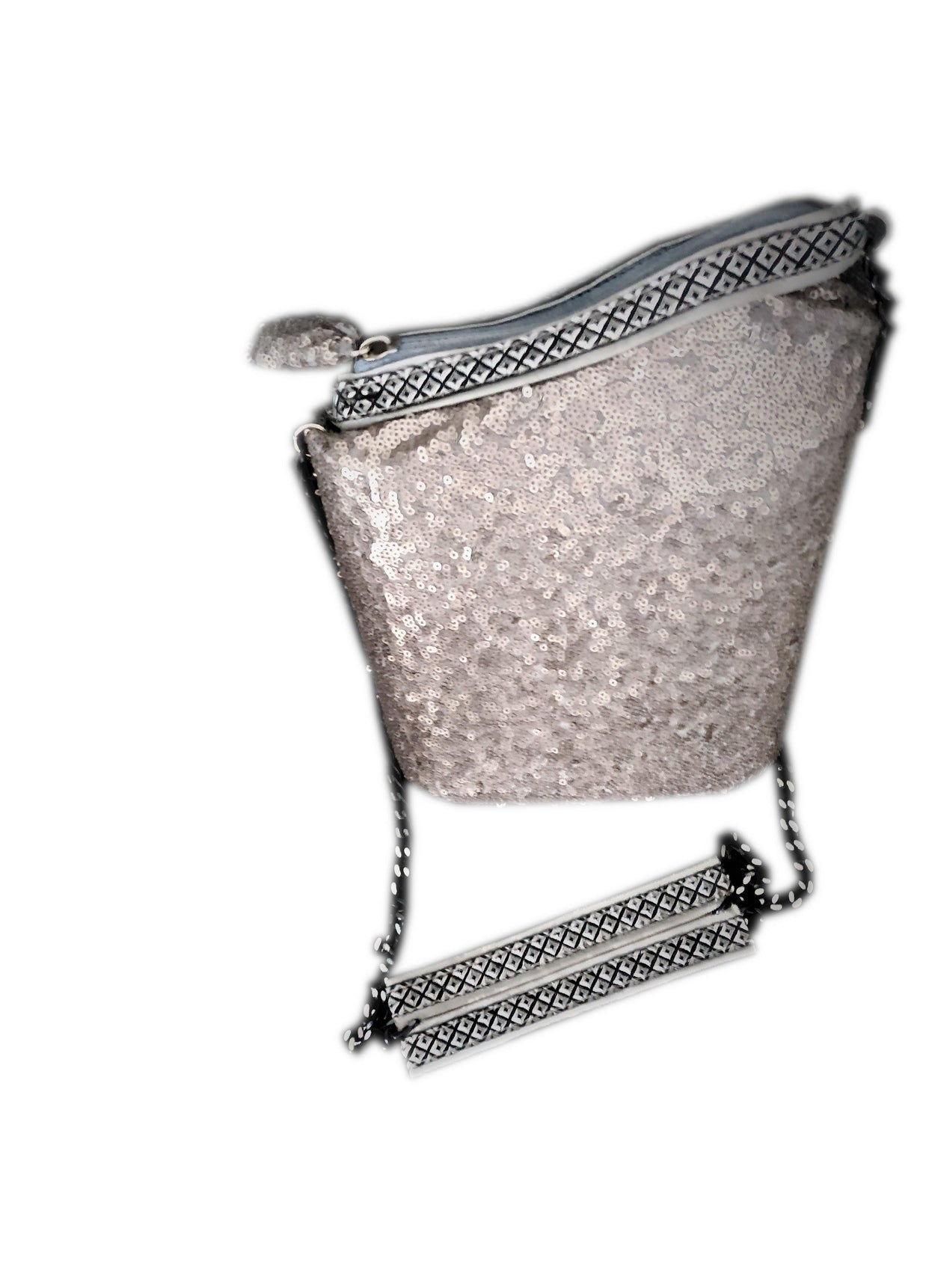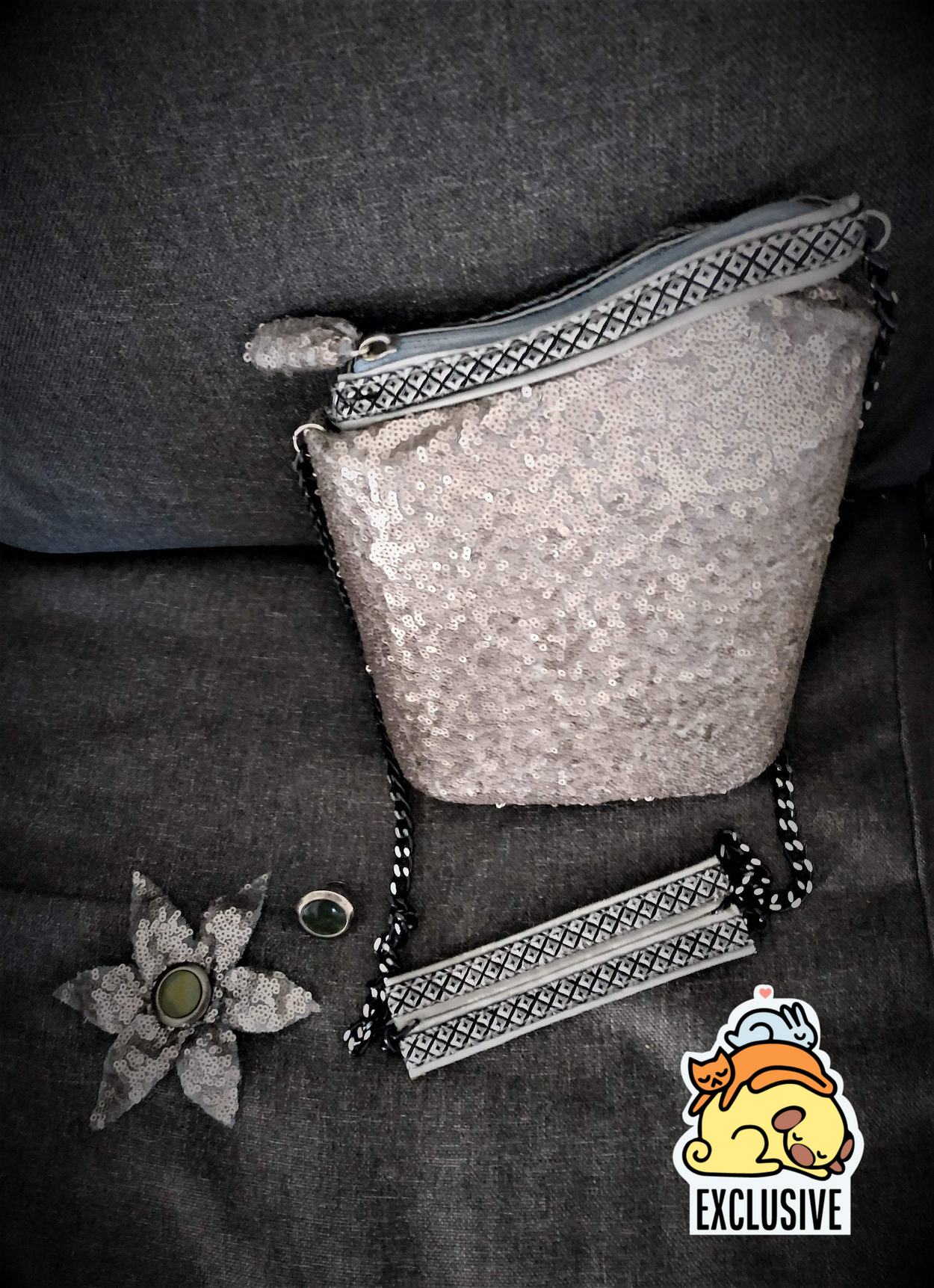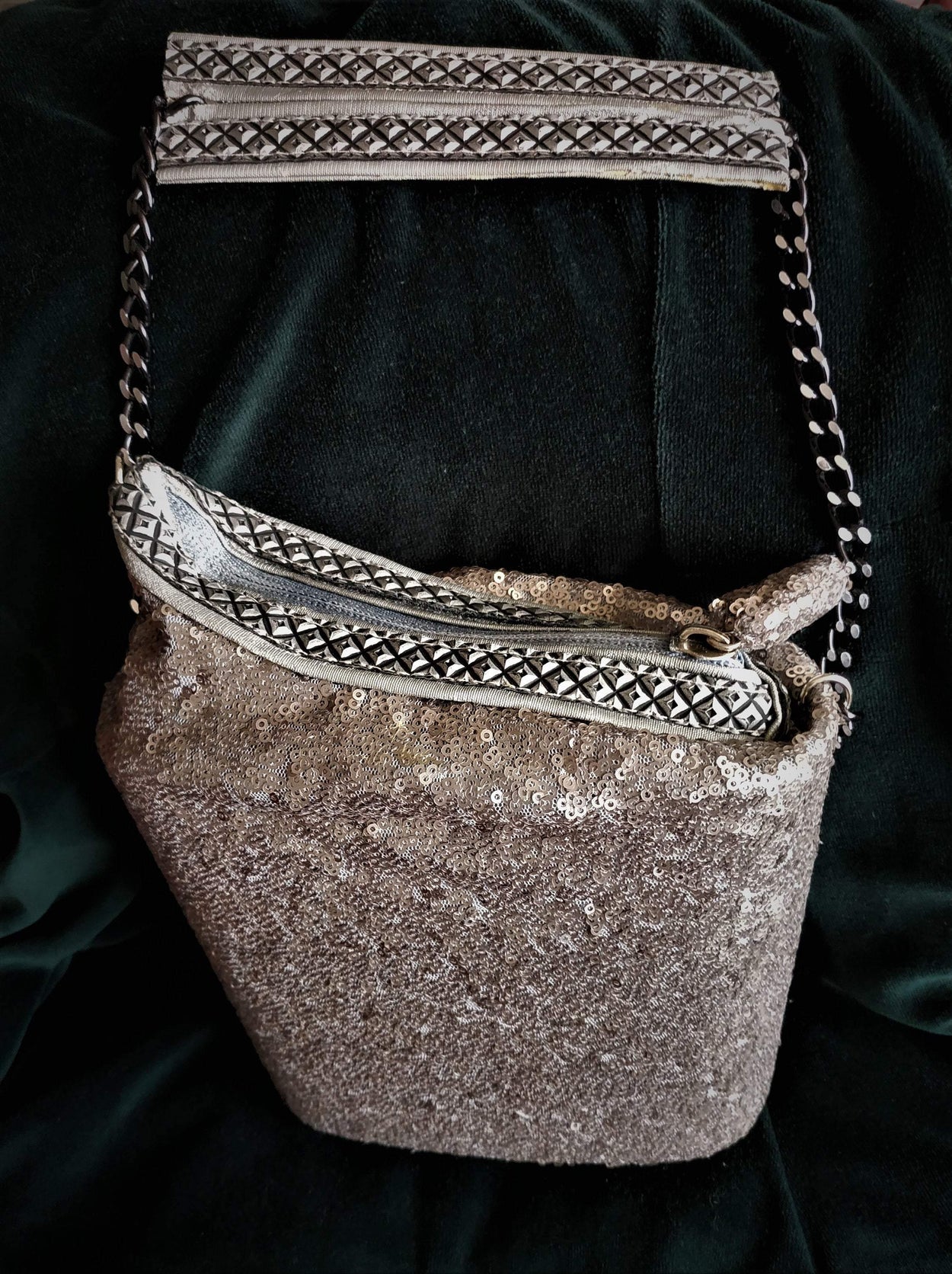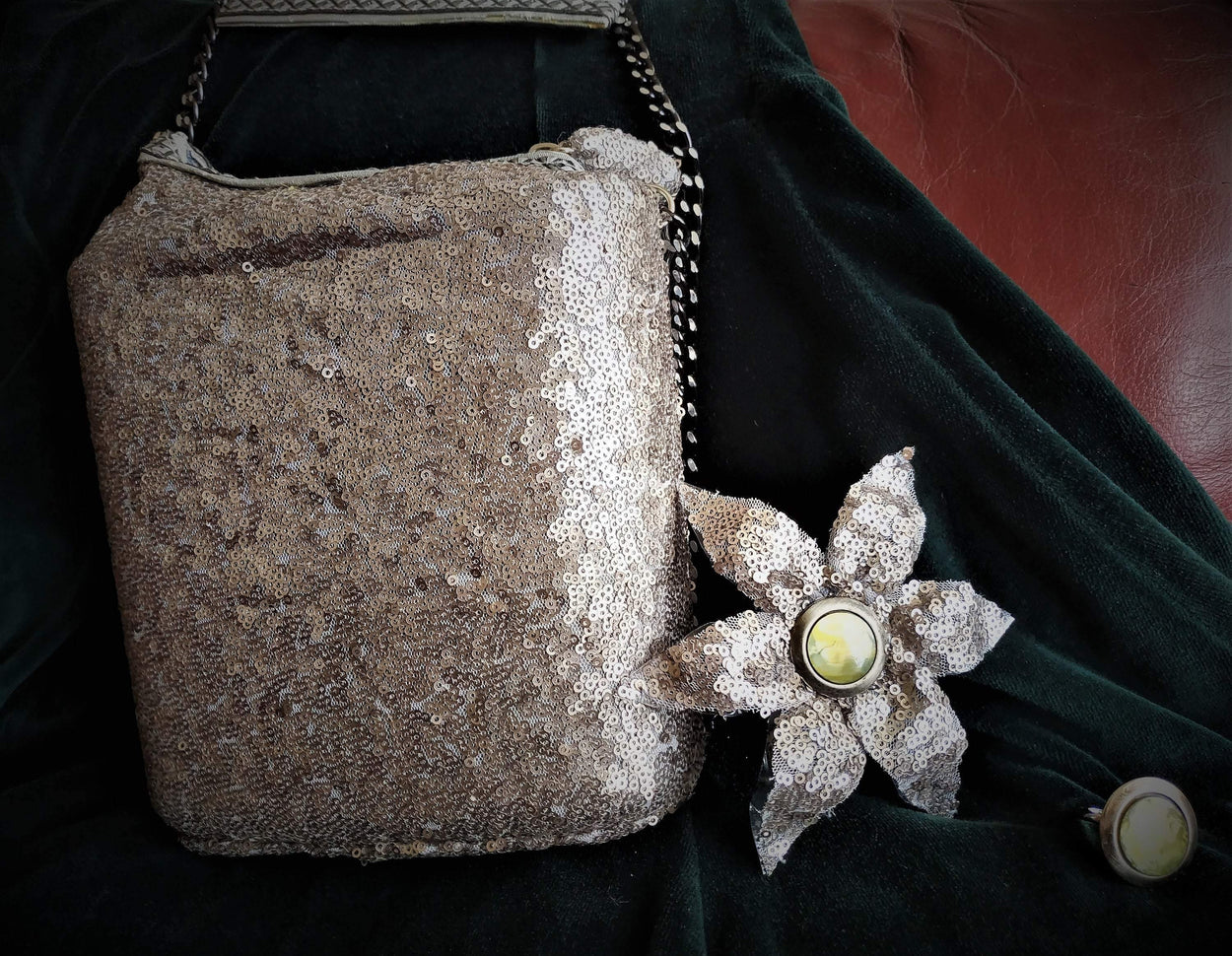 GLEZANT
Exclusive handmade silver asymmetric box-bag has sequins on
Free Shipping
The silver asymmetric box-bag has sequins on it and is equipped with a long handle (a chain with a zipper). The handle is a chain of such length that it can be worn on the shoulder or across the body. The middle section of the handle has a wide silver colored band with a geometric pattern. This band helps to relive the shoulder of the pressure from the chain.

Handbag dimensions:
Height 17 + 6 cm
Width 18 cm
Depth 8 cm
Handle length 124 cm, Width 1 cm (middle part 15.5 X 4 cm)
Delivery time in most countries is around 15-21 days, except in pandemic emergency situations.