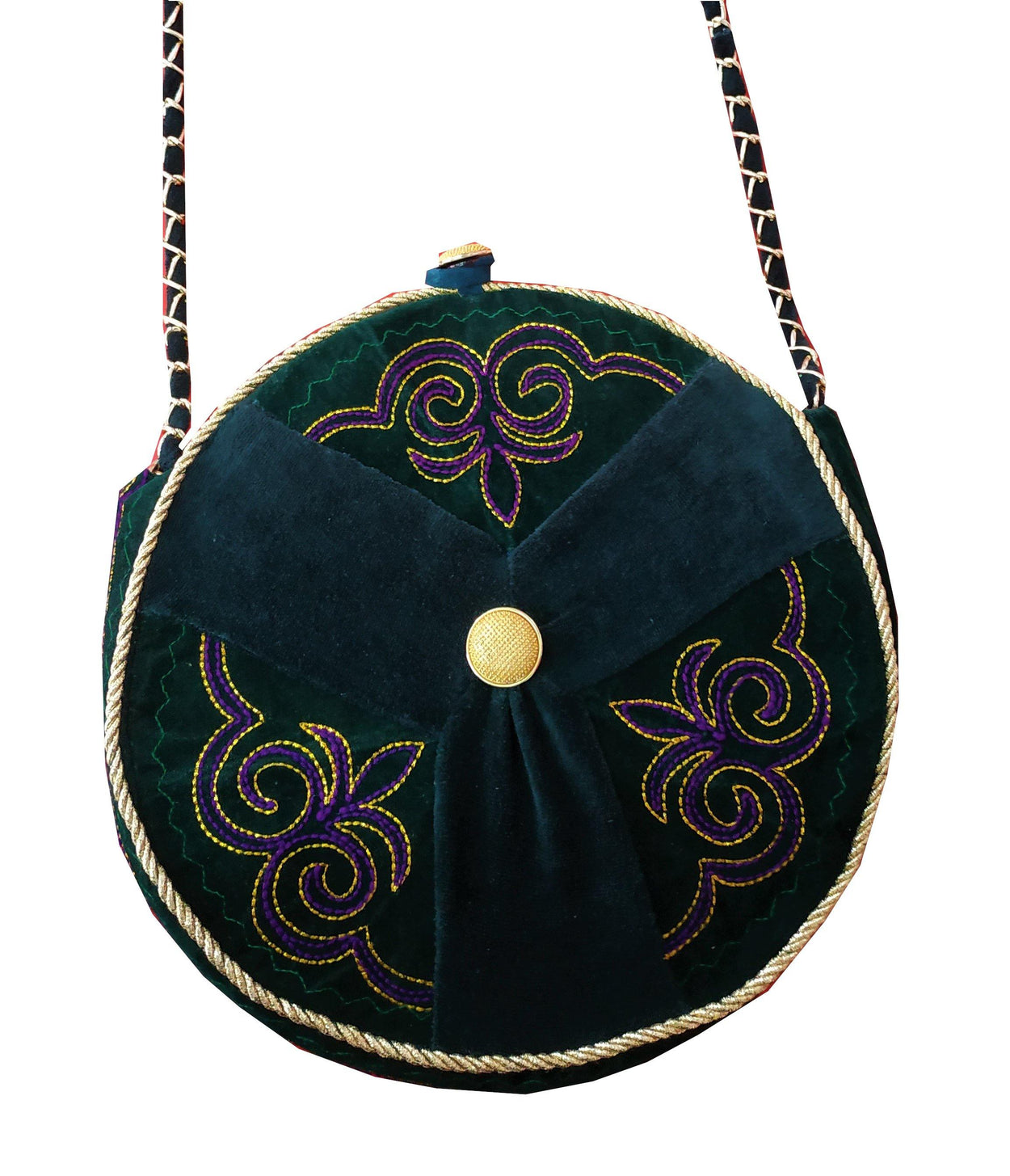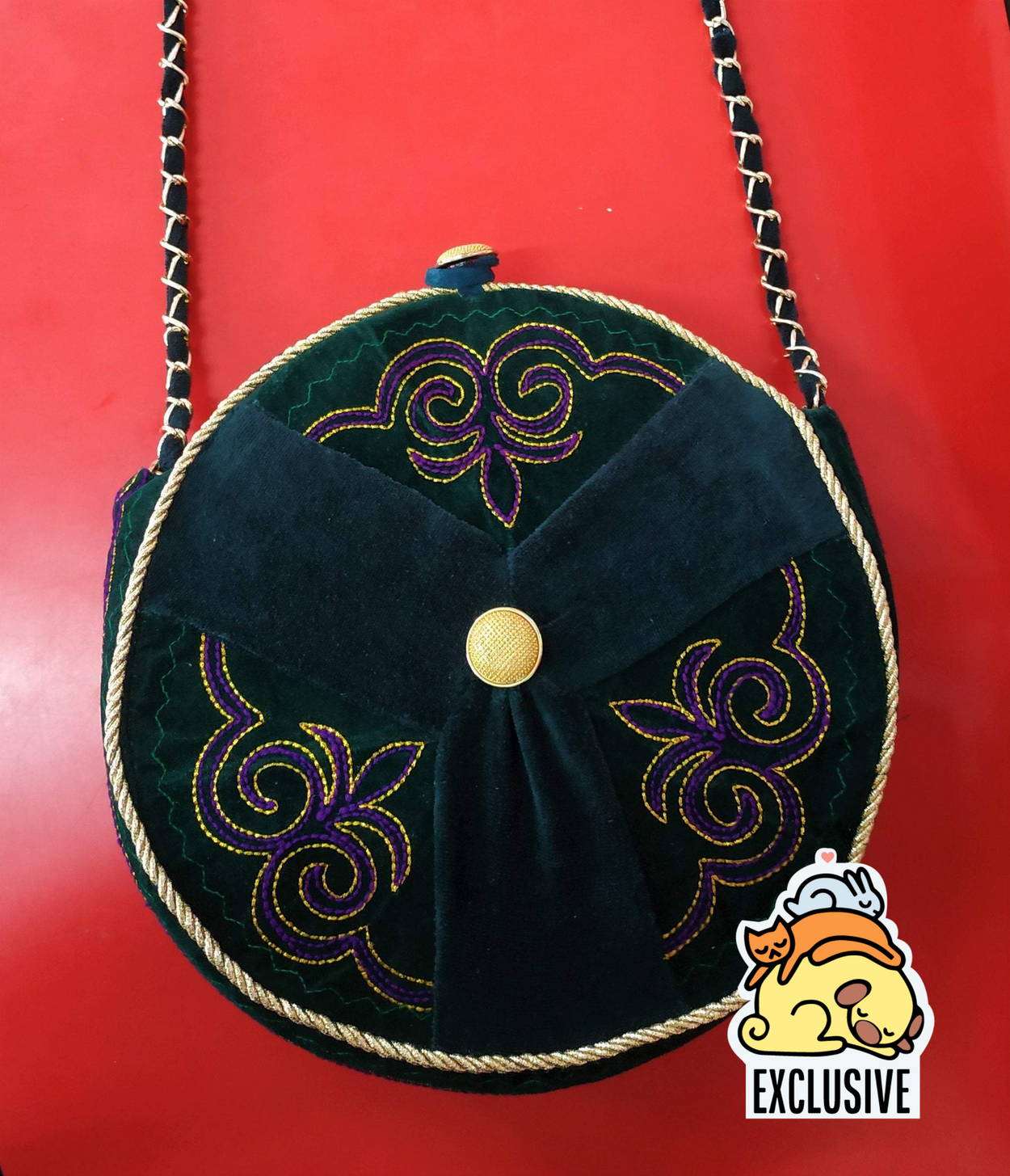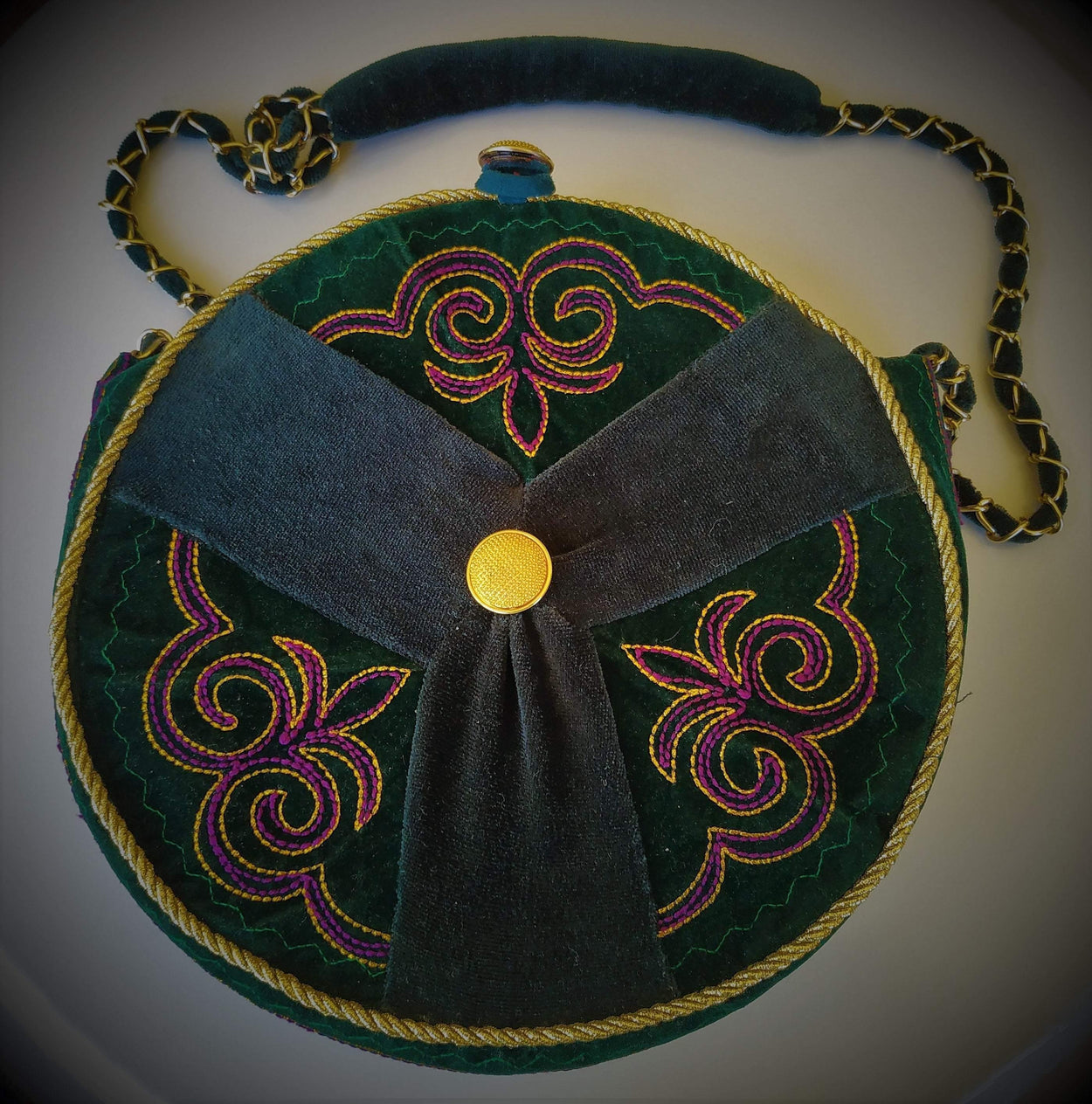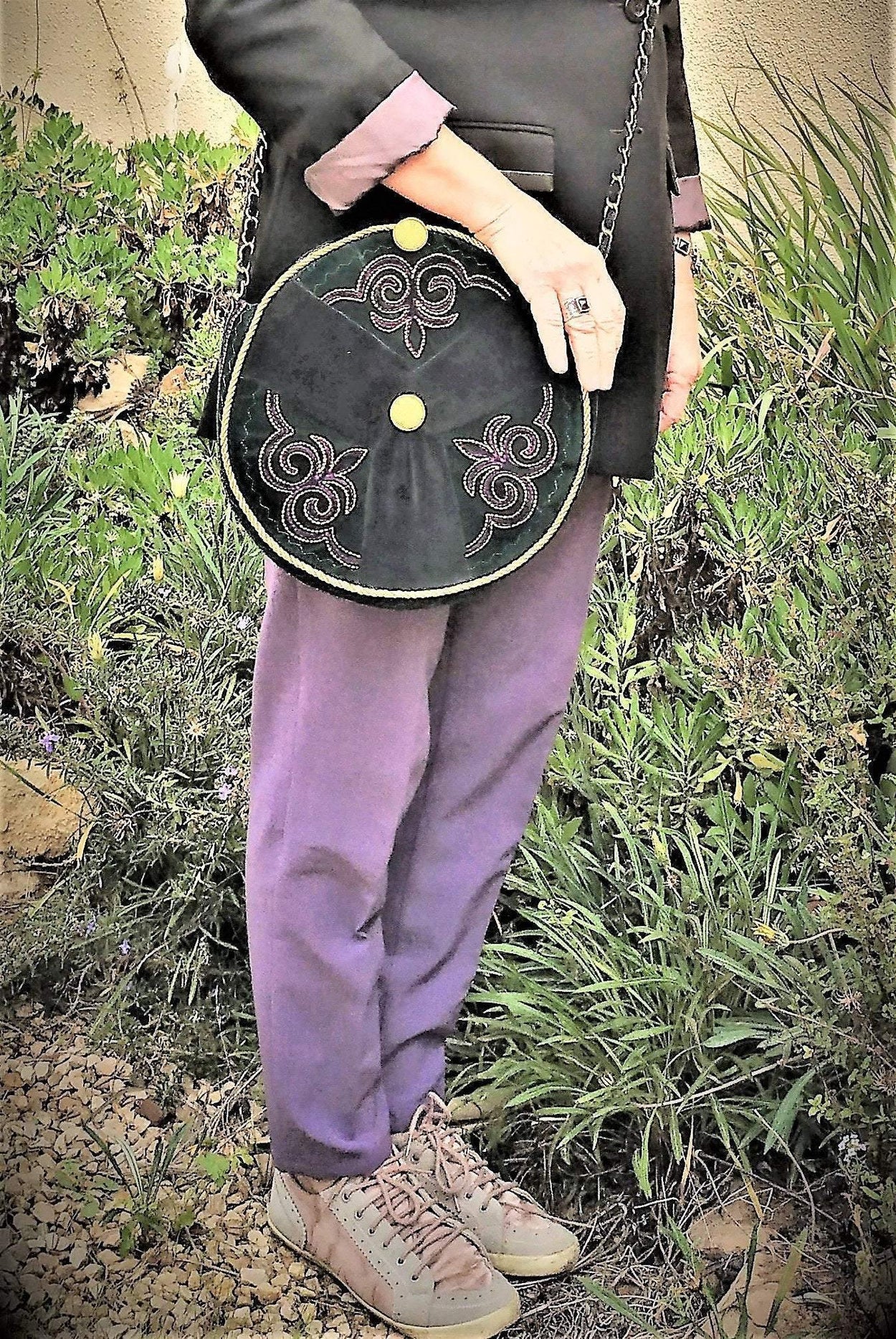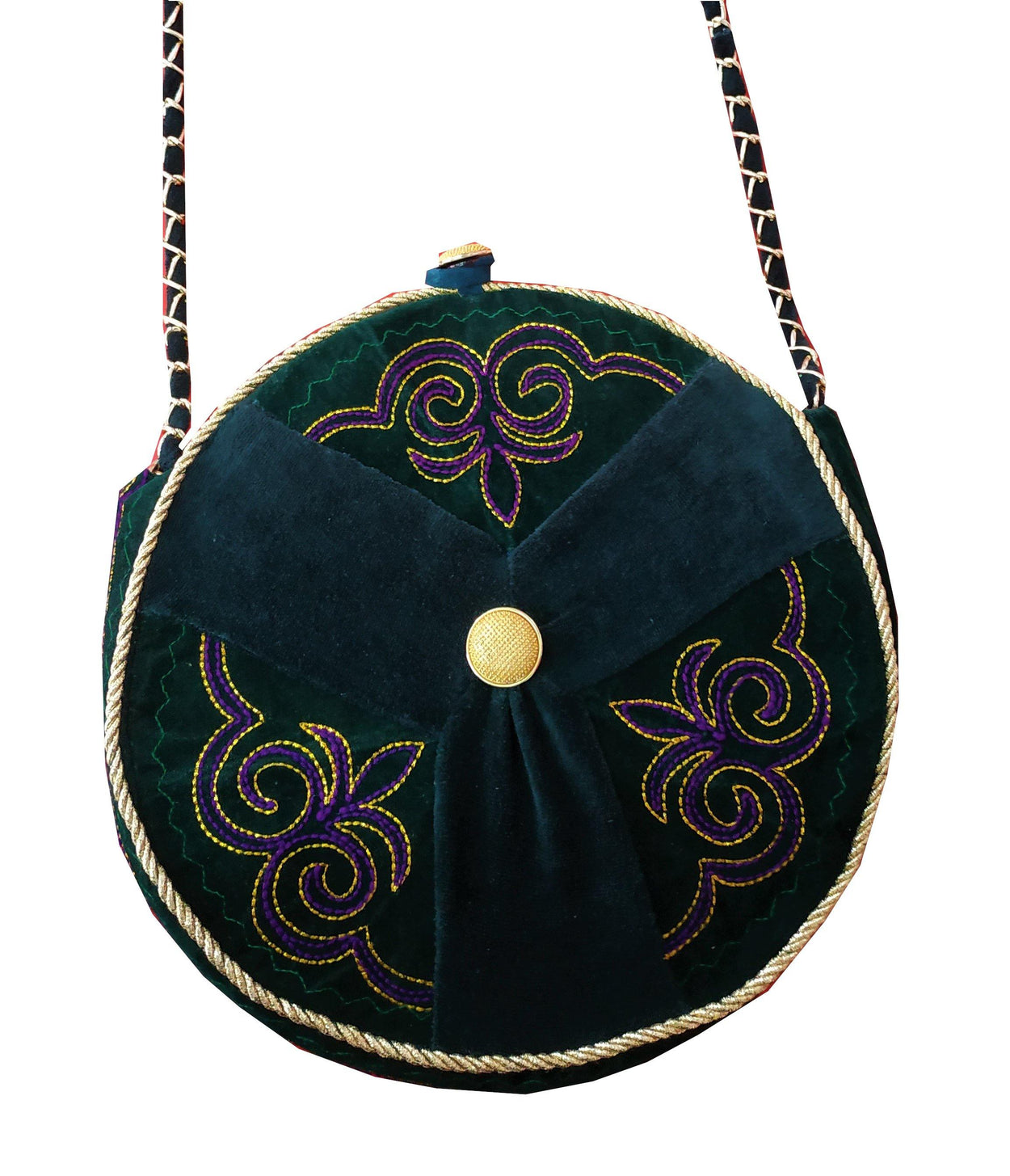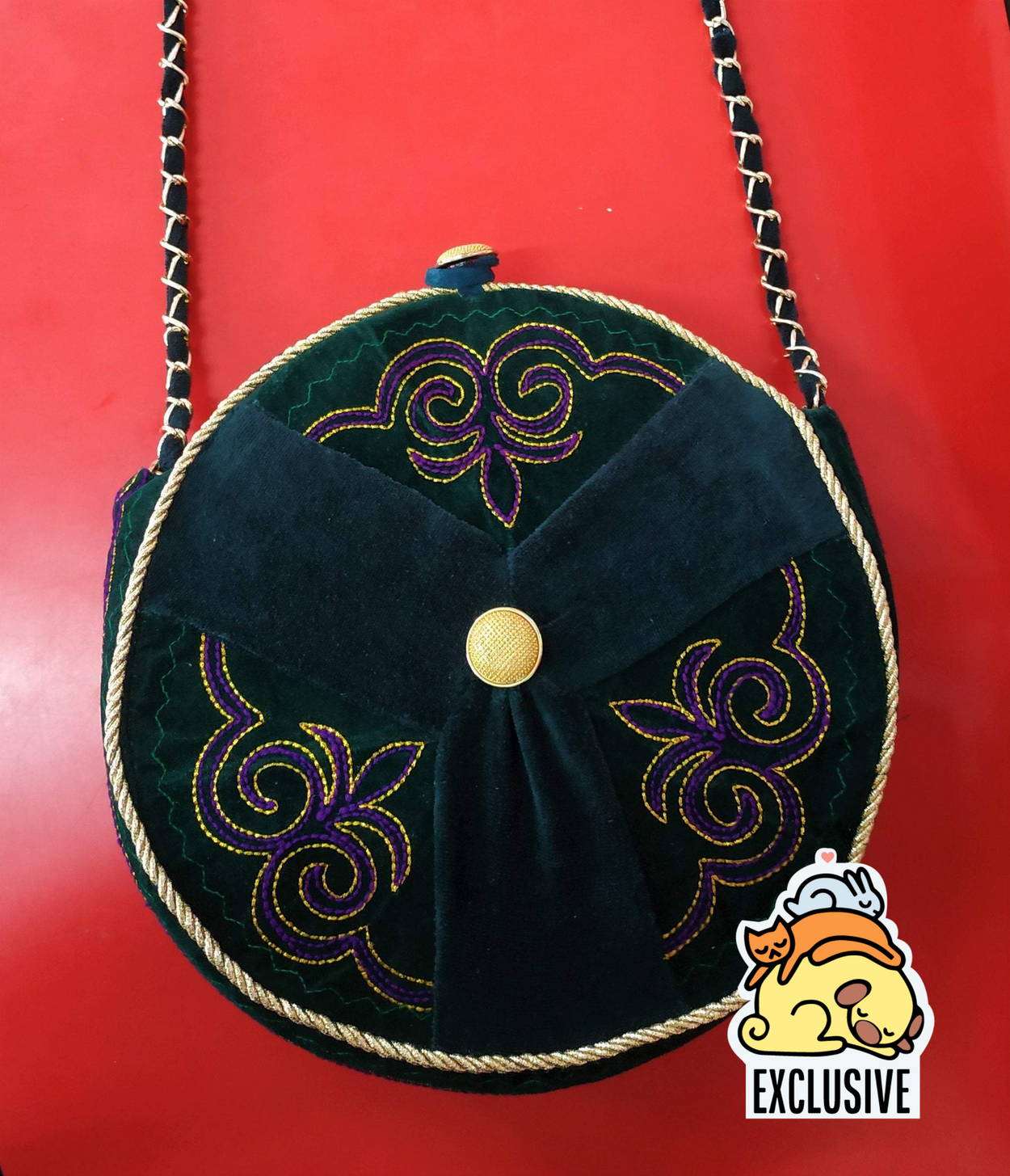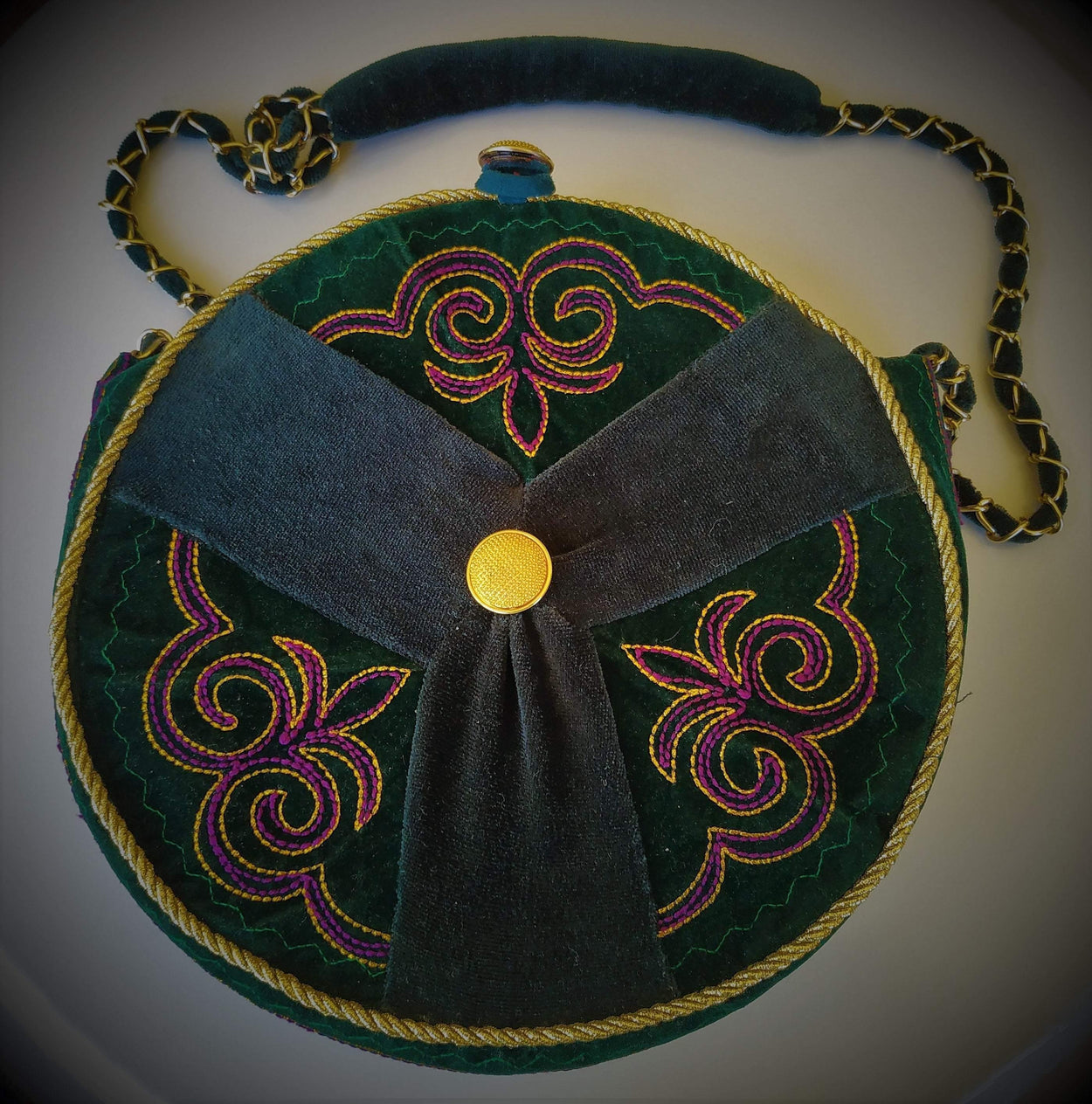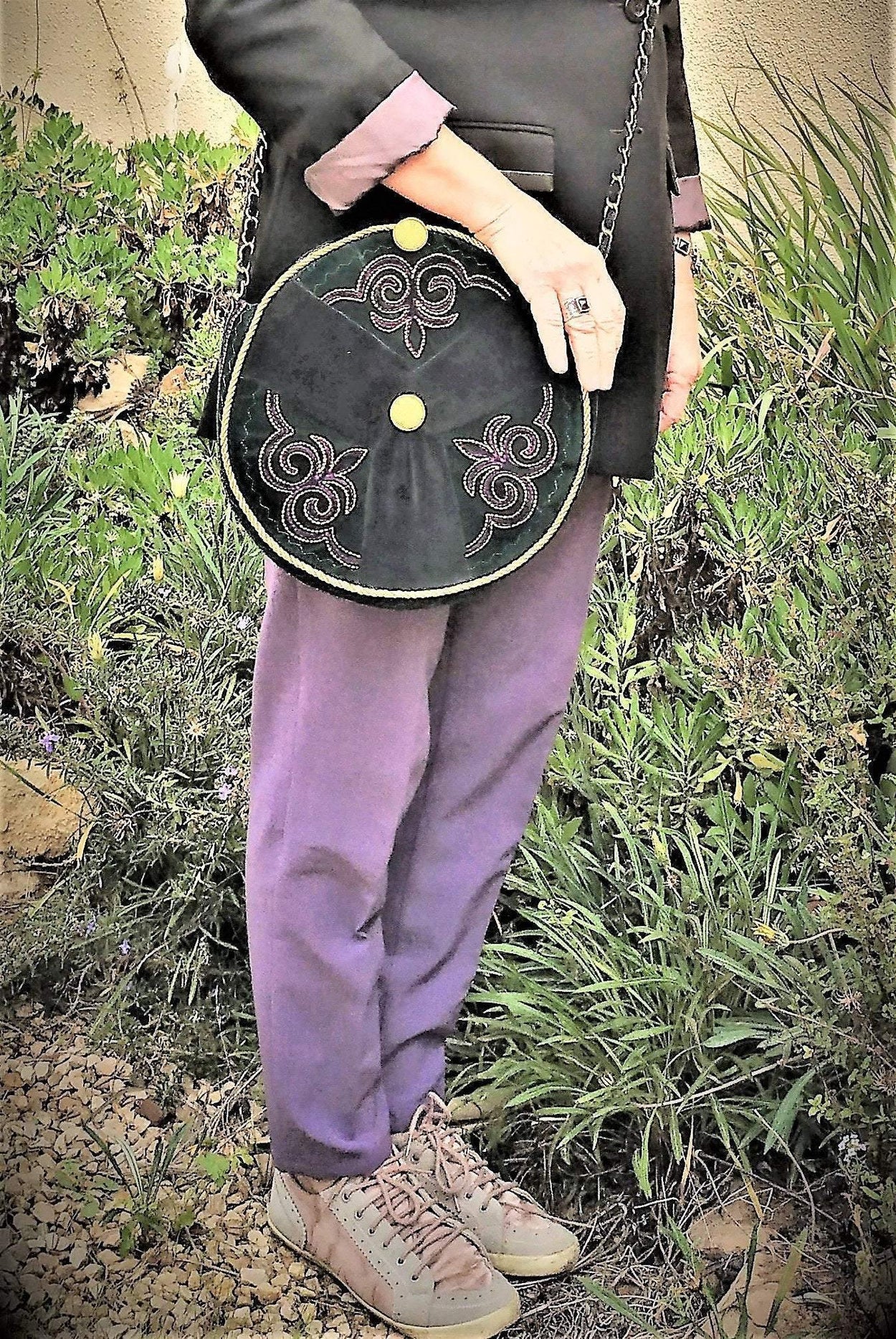 GLEZANT
Exclusive dark green round ethno style bag with a long handle
Free Shipping
A dark green round  ethno-style bag made of suede and velvet with a long handle for carrying on one side over the shoulder or across the body.
This is a light bag that has a different look on each side. On one side as well as in the middle, it is embroidered and decorated with a gold cord and a button, on the other side it's a natural suede of the same color. Inside the bag there's a light plastic frame and a nylon lining.
The handle on the bag is made of a golden chain with velvet inside and has a wider and softer section in the middle to help reduce the pressure on the shoulder.
The clasp on the bag is in the form of a golden button and a loop.
The bag's dimensions:
Diameter - 27 cm
Depth of the bag - 6 cm
Handle length - 130 cm
Handle width - 1 cm
Delivery time in most countries is around 15-21 days, except in pandemic emergency situations.