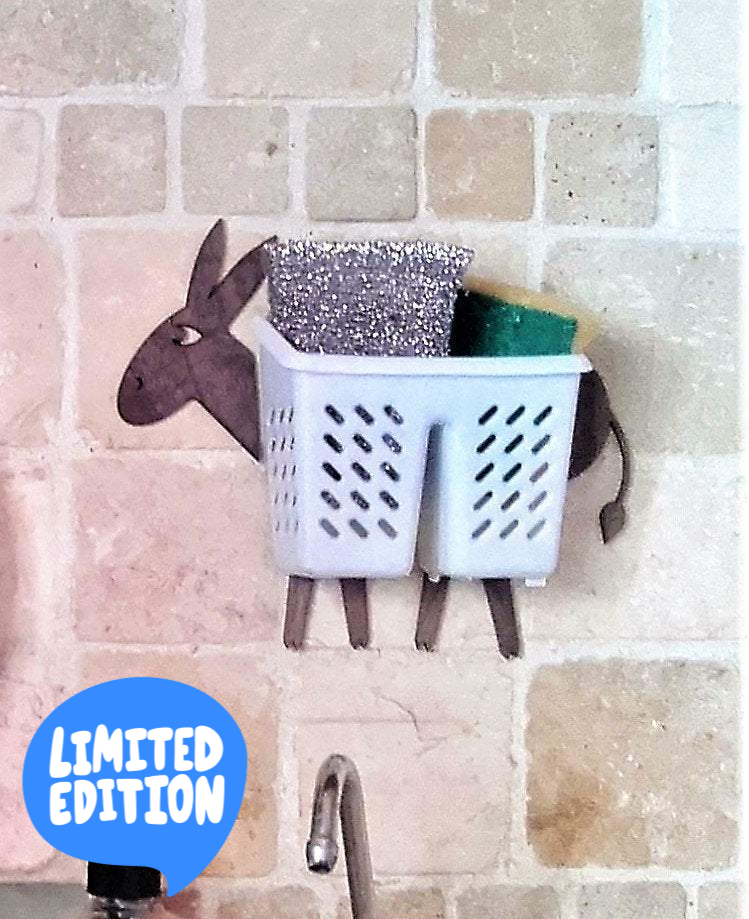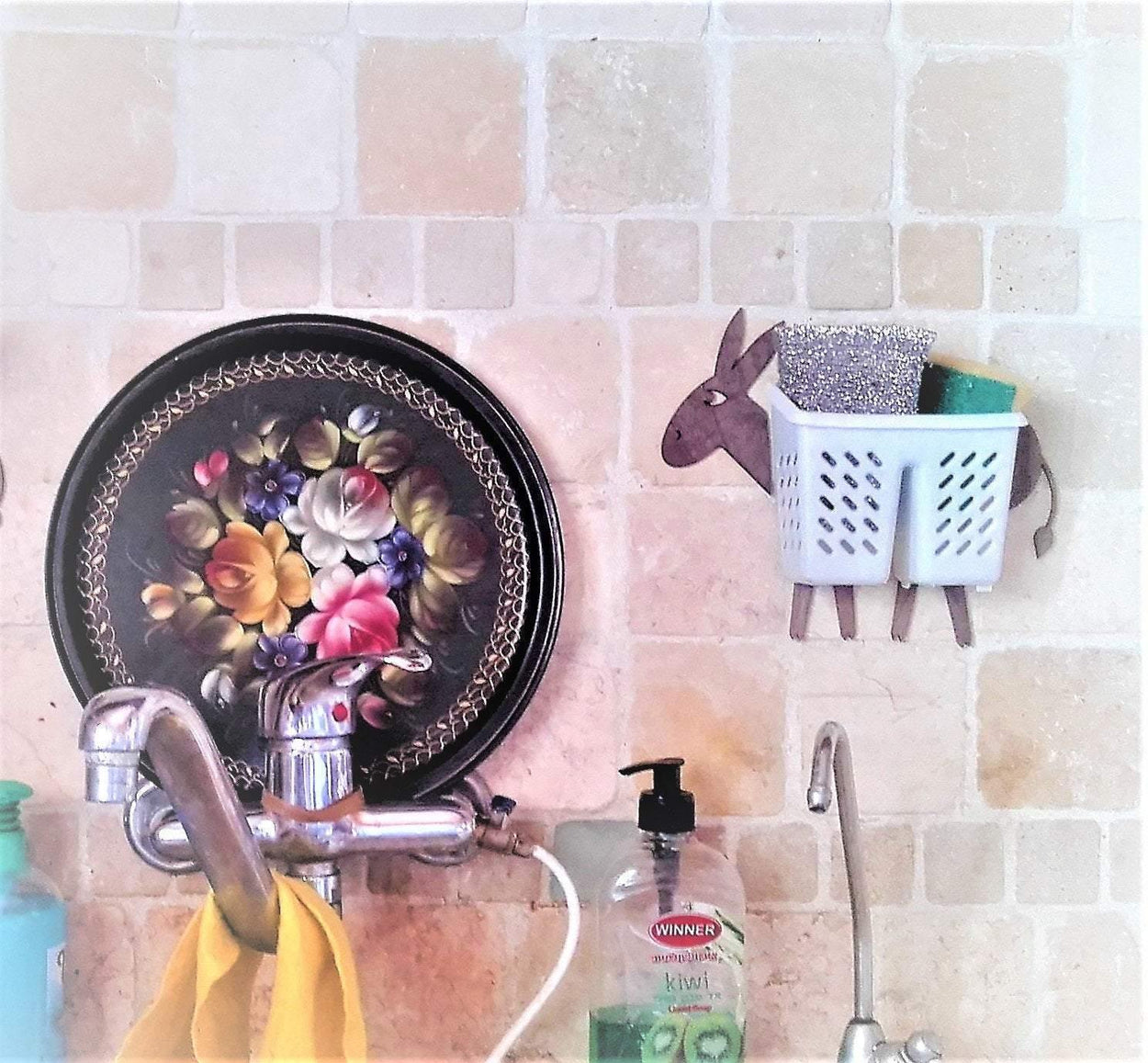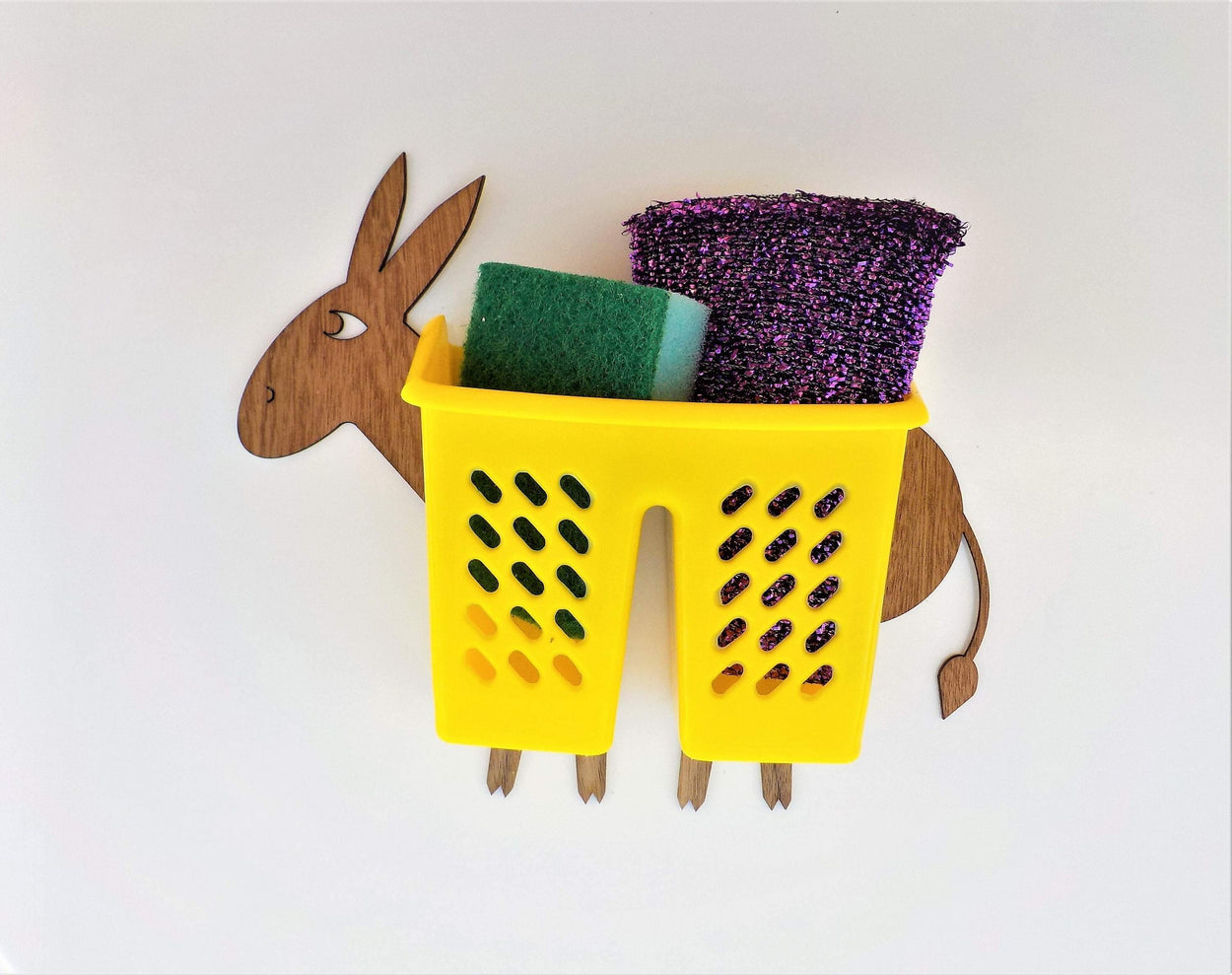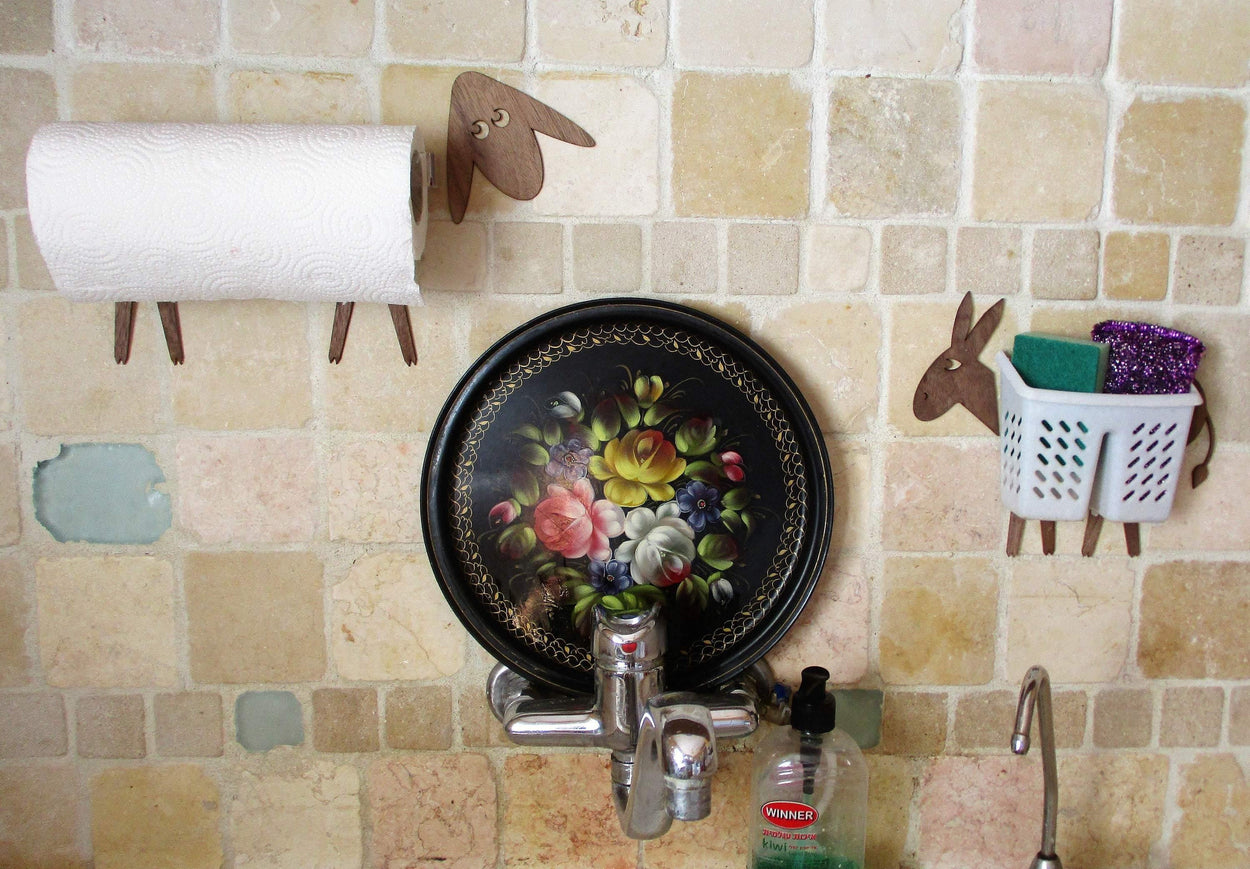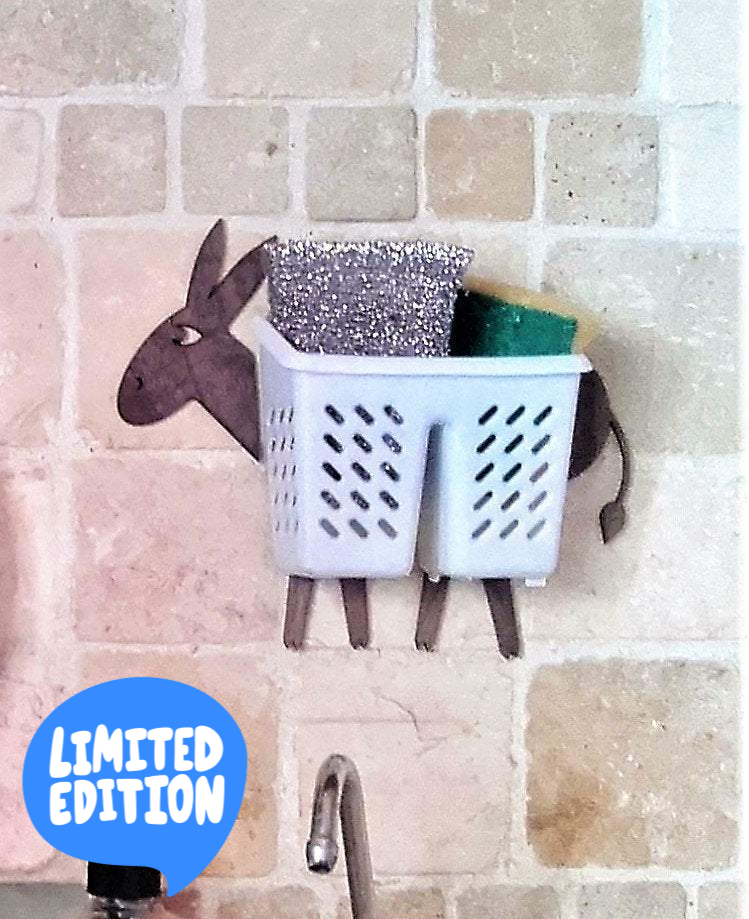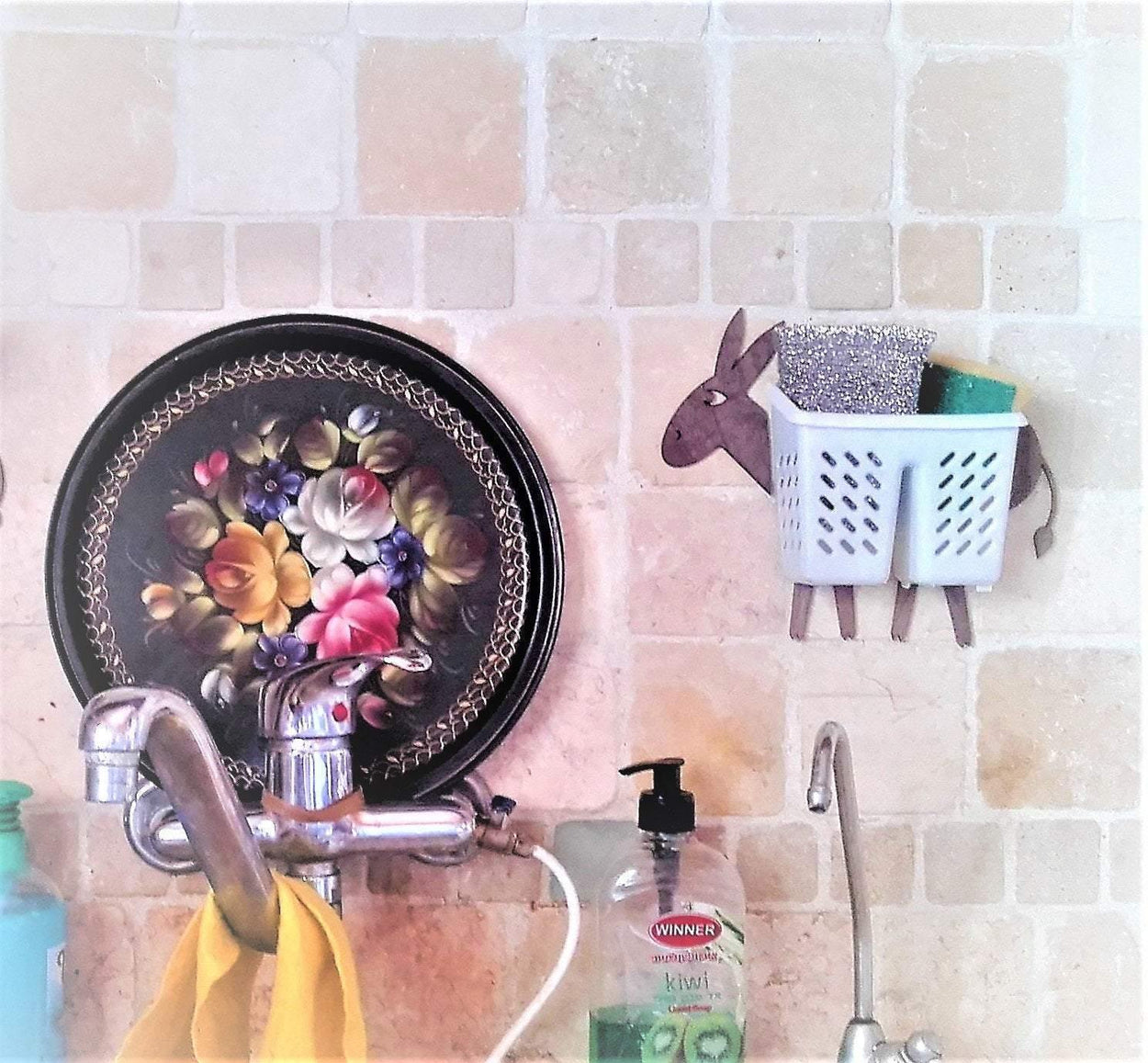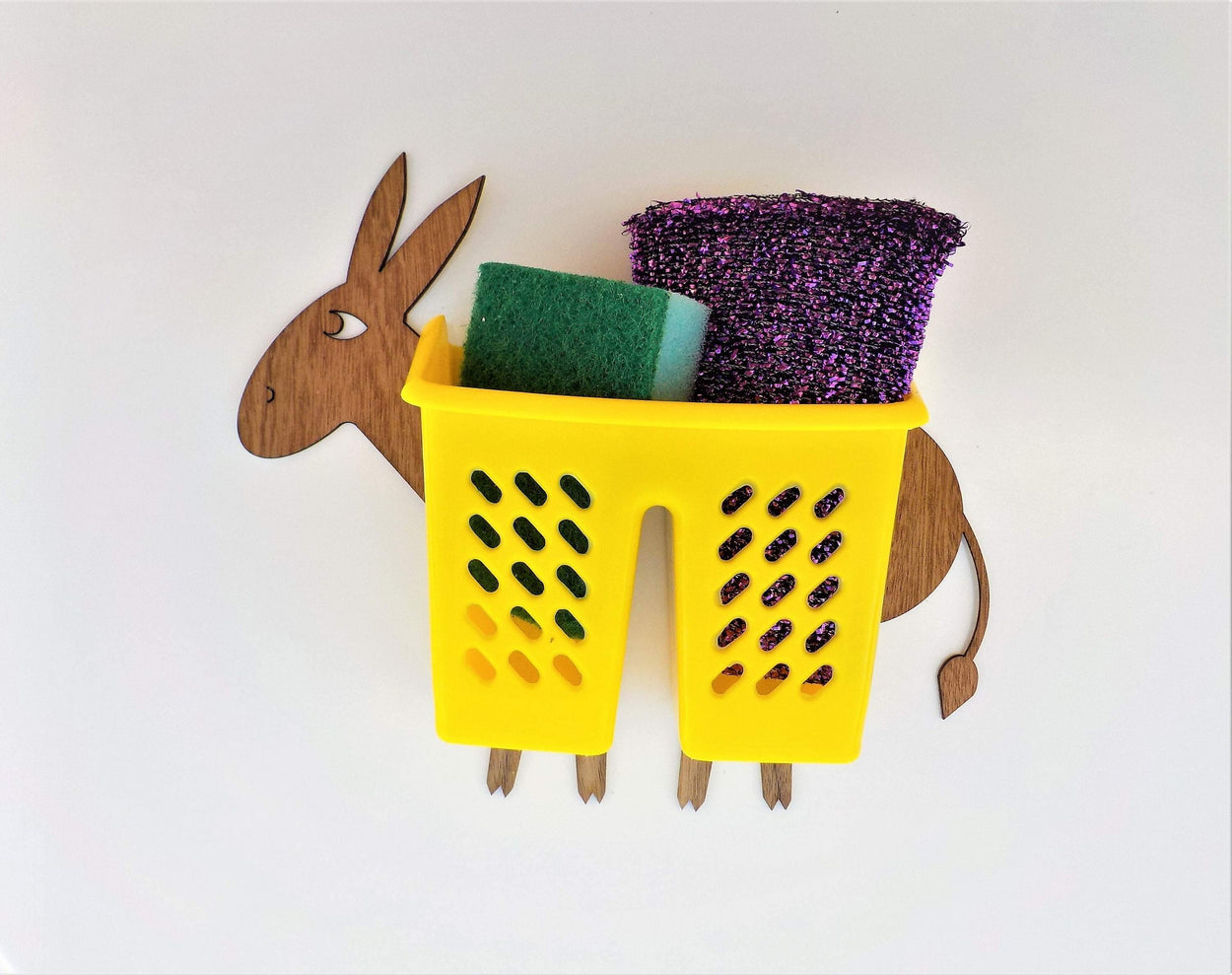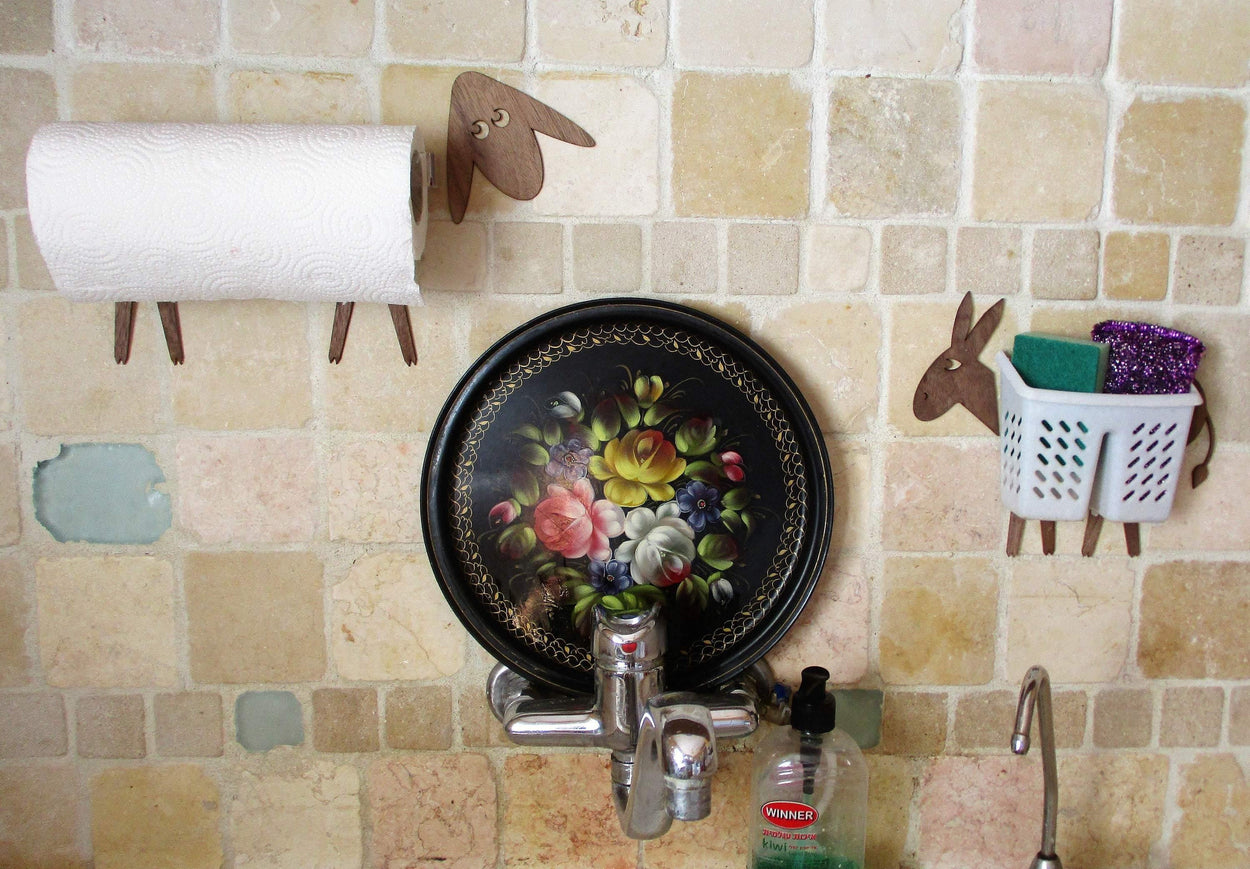 GLEZANT
Fun Wall Holder/Sticker for sponge/toothbrush/pencils/makeup brushes
Free Shipping
Donkey with baggage - this is a charming and functional basket for storing various small things that gets attached to a wall.
Inside the basket you can put: Salt shaker and pepper shaker, pencils, crayons, cosmetics or toothbrushes with toothpaste, creams, etc.
The donkey would look great above a dinner table, working desk as well as above a dressing table, in the bathroom, the nursery or in the kitchen. He would come to assist you in any corner of your home.

The kit consists of:
1) Veneer stickers (head, body, 4 legs)
2) A white plastic basket with two compartments
All of the parts have double sided mounting tape on them. This way you don't have to drill holes in your wall.

Dimensions Donkey with a basket 20 x 19 cm

By purchasing this donkey, you won't only enhance the interior of your house, but help the environment as well since the materials used to create this product are industrial leftovers.

Delivery time in most countries is around 15-21 days, except in pandemic emergency situations.