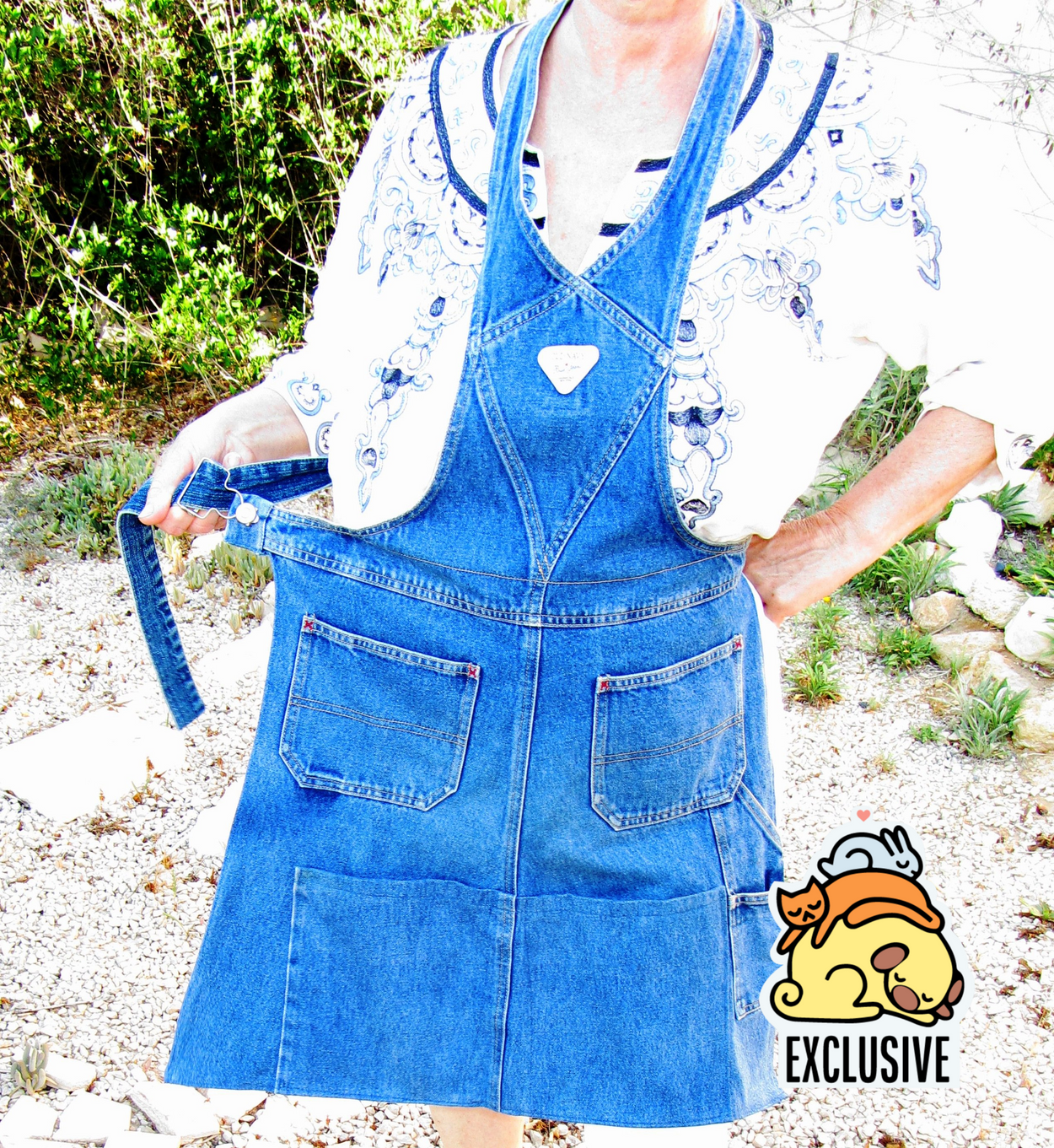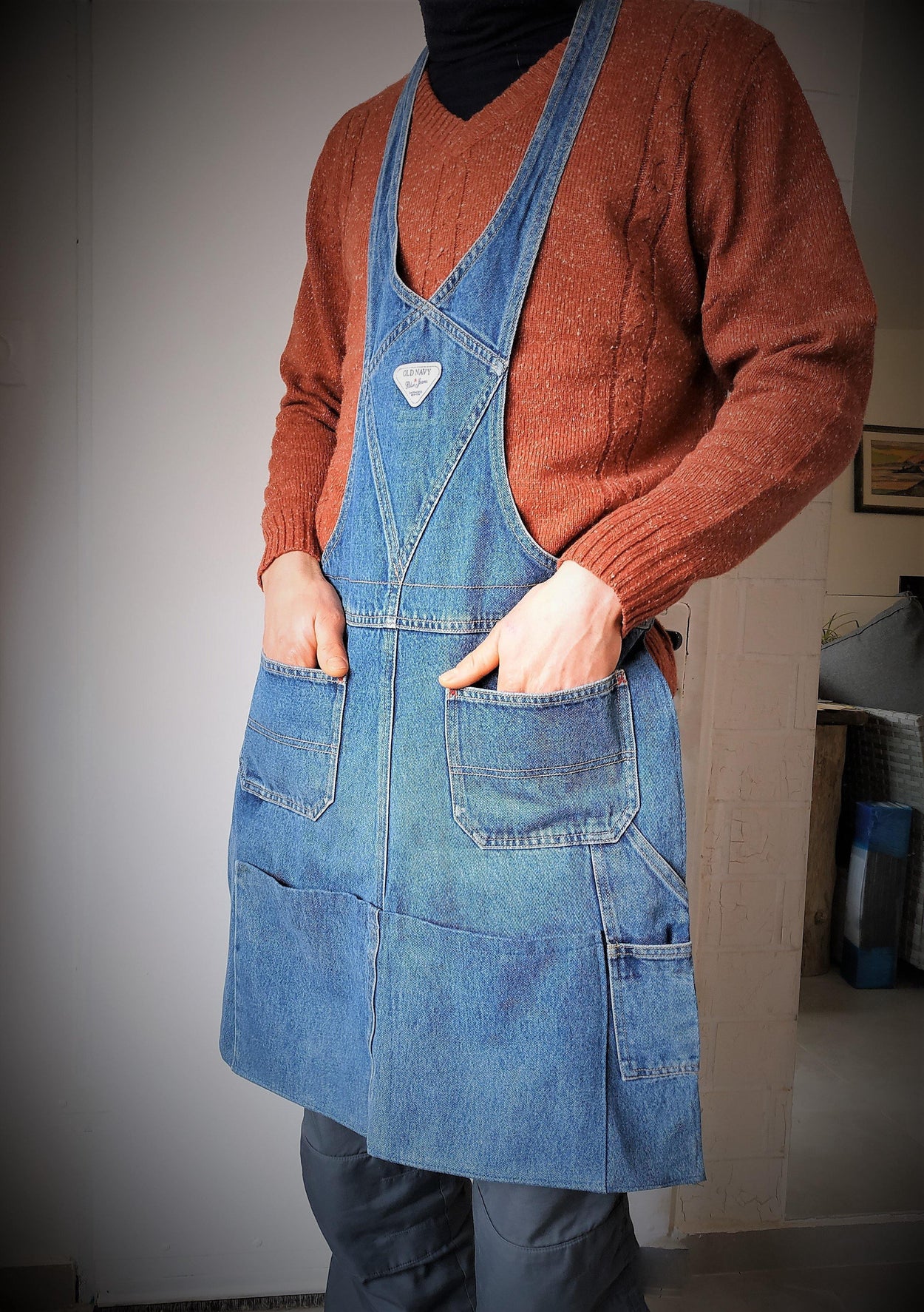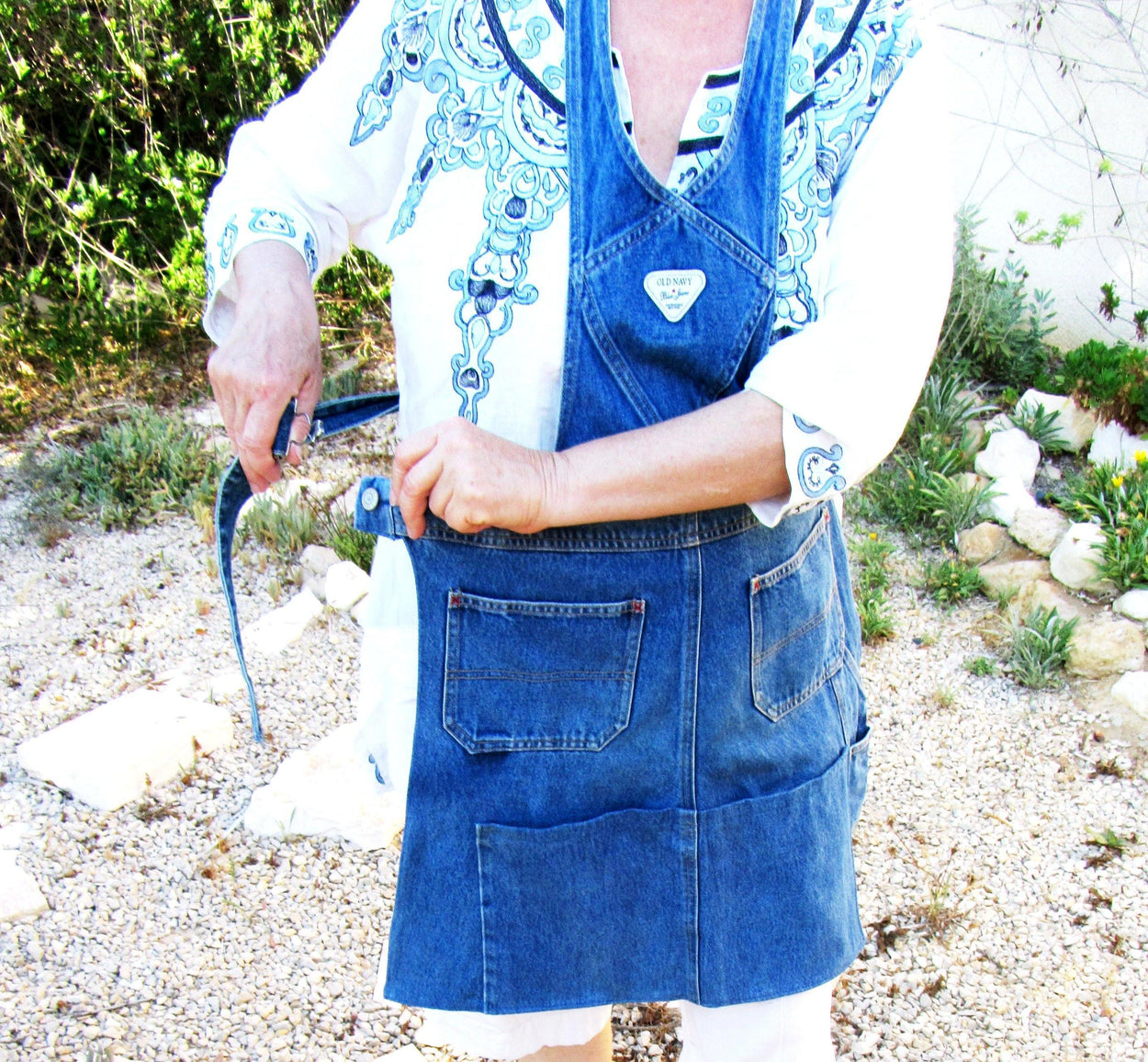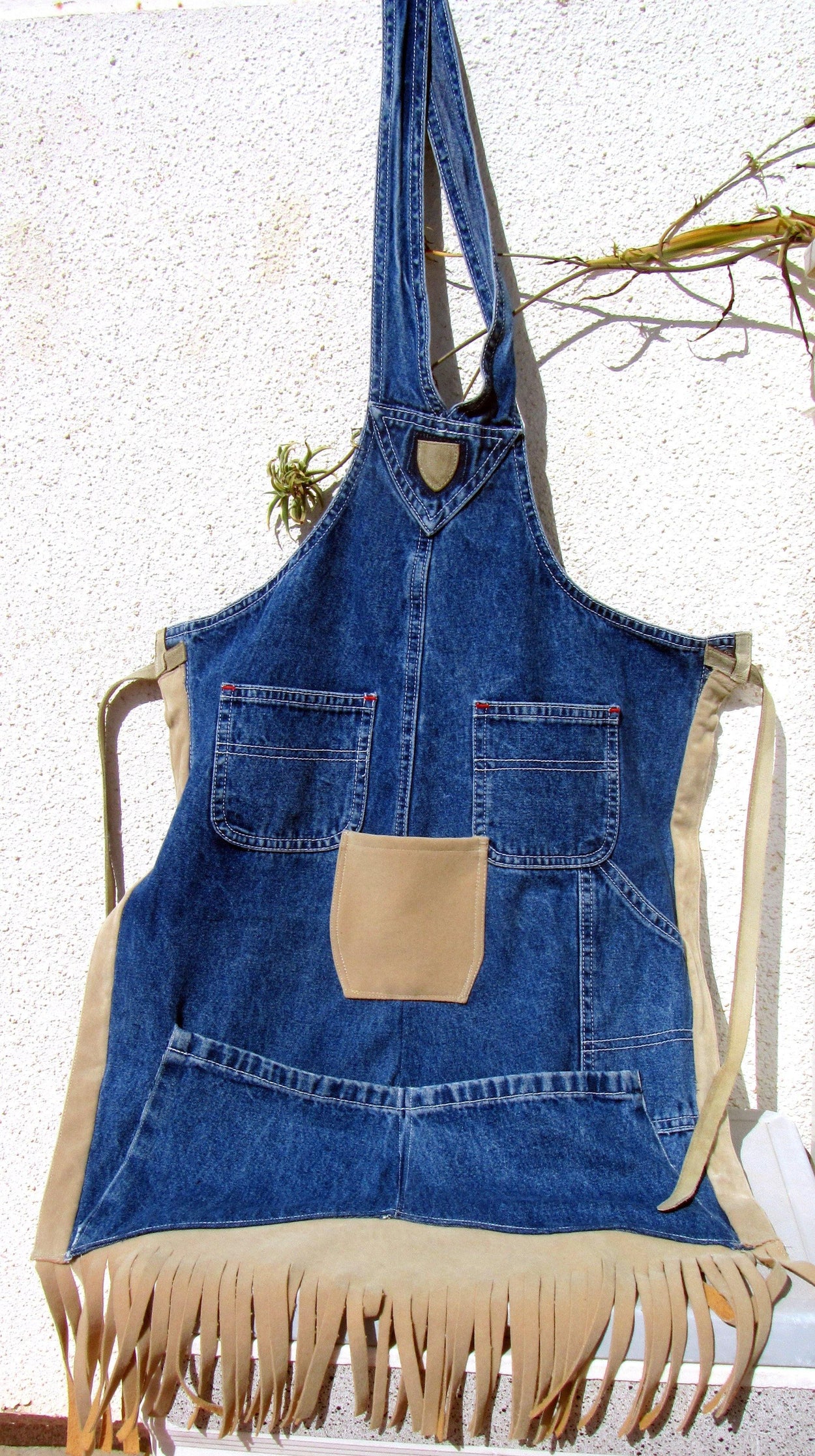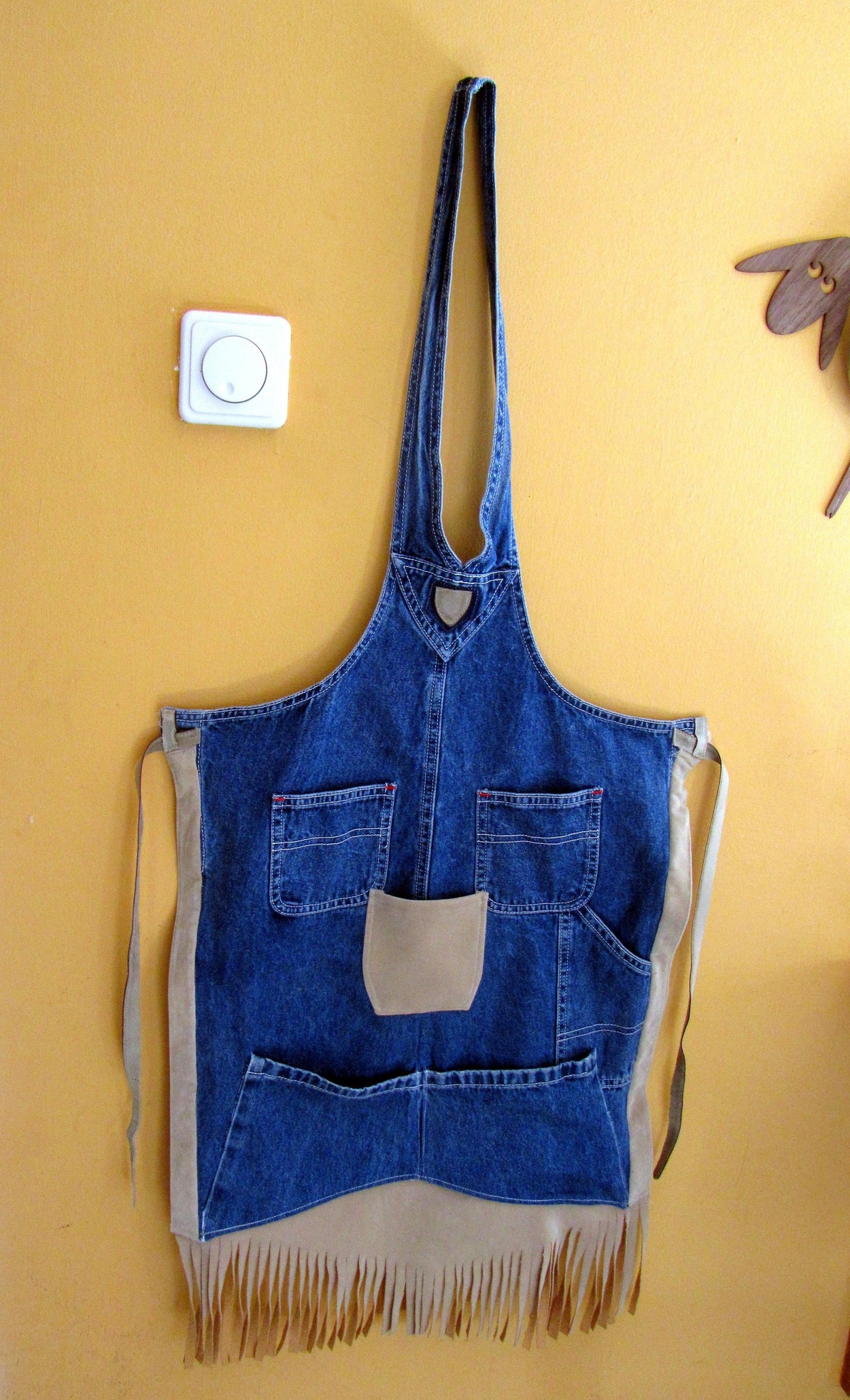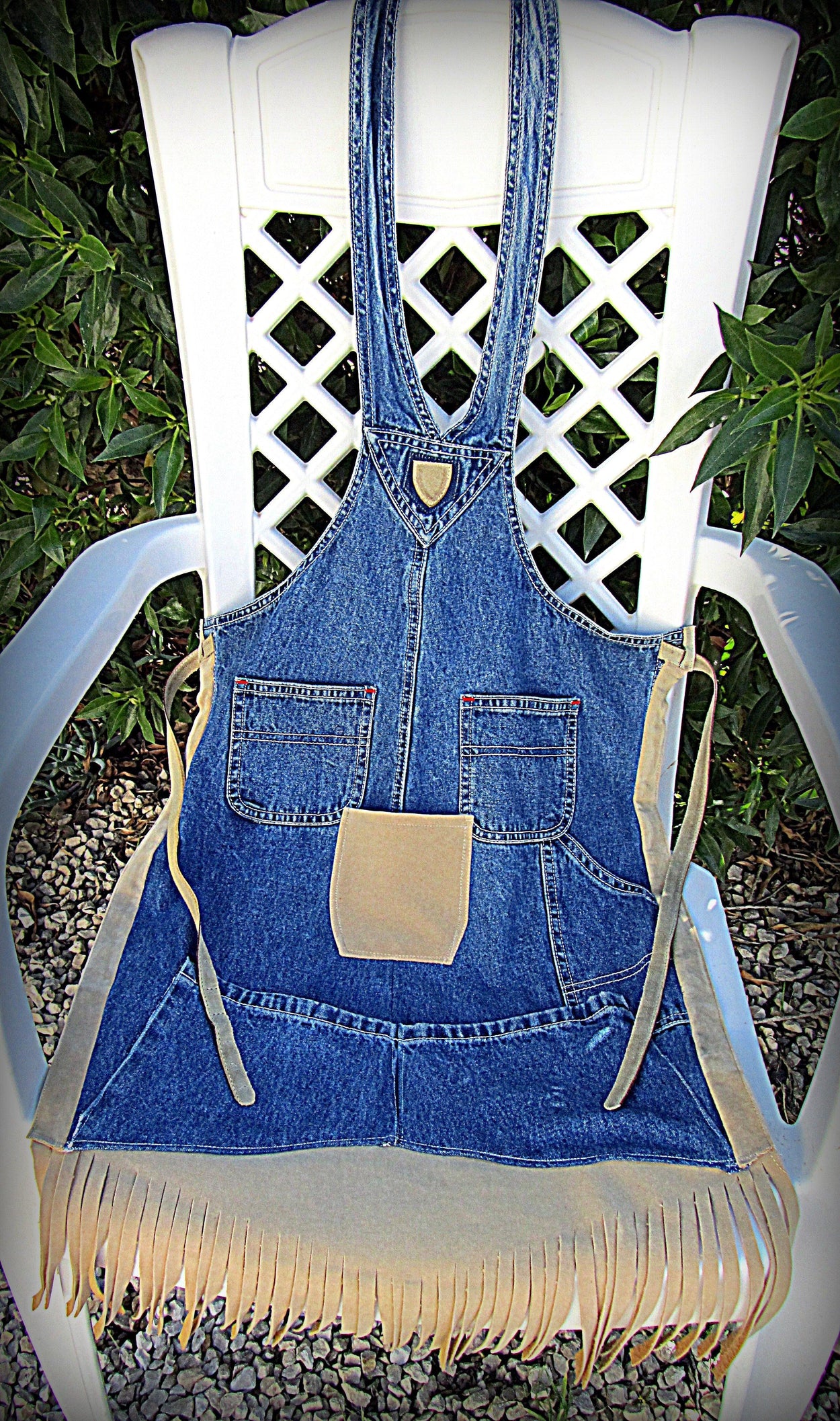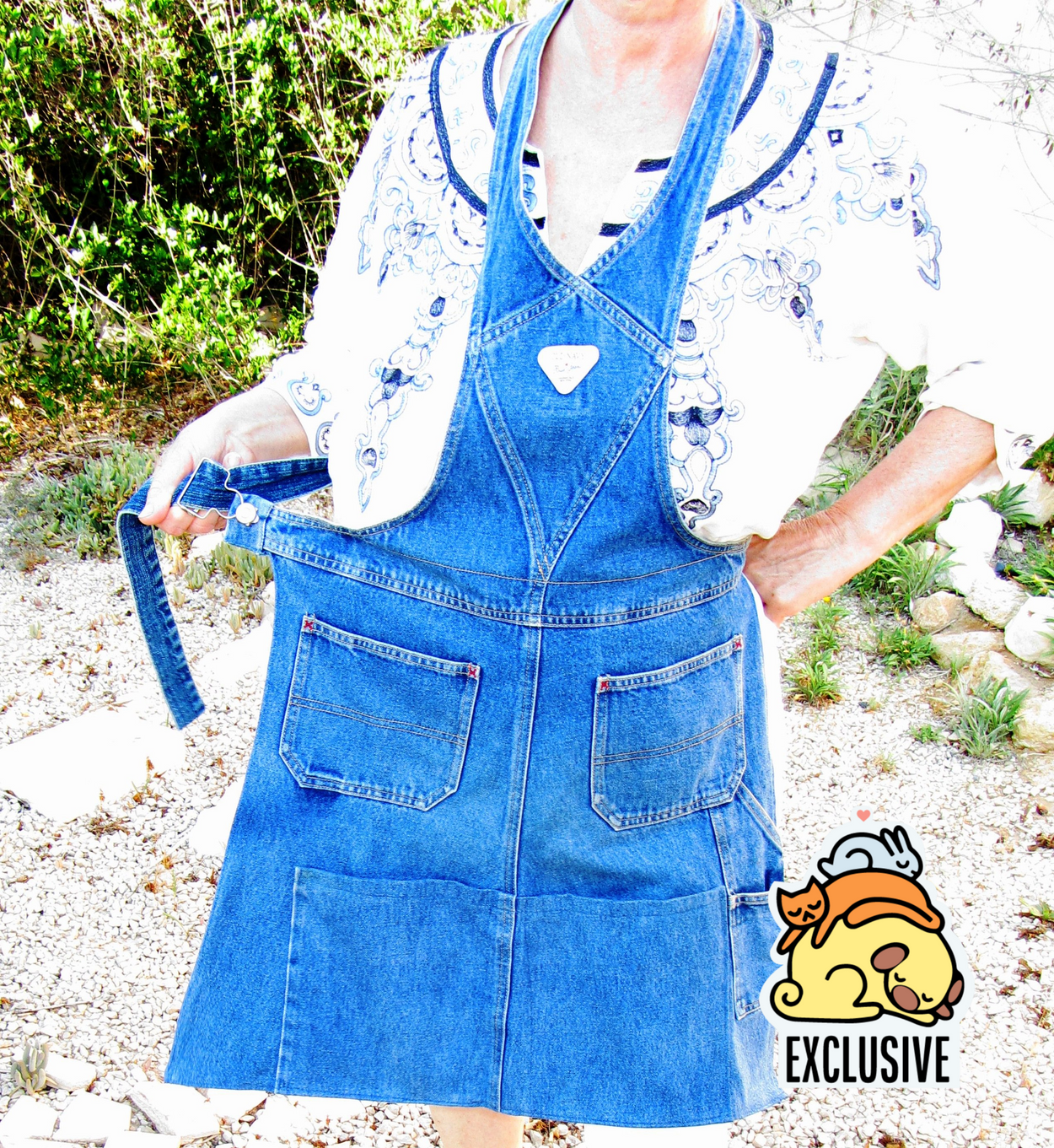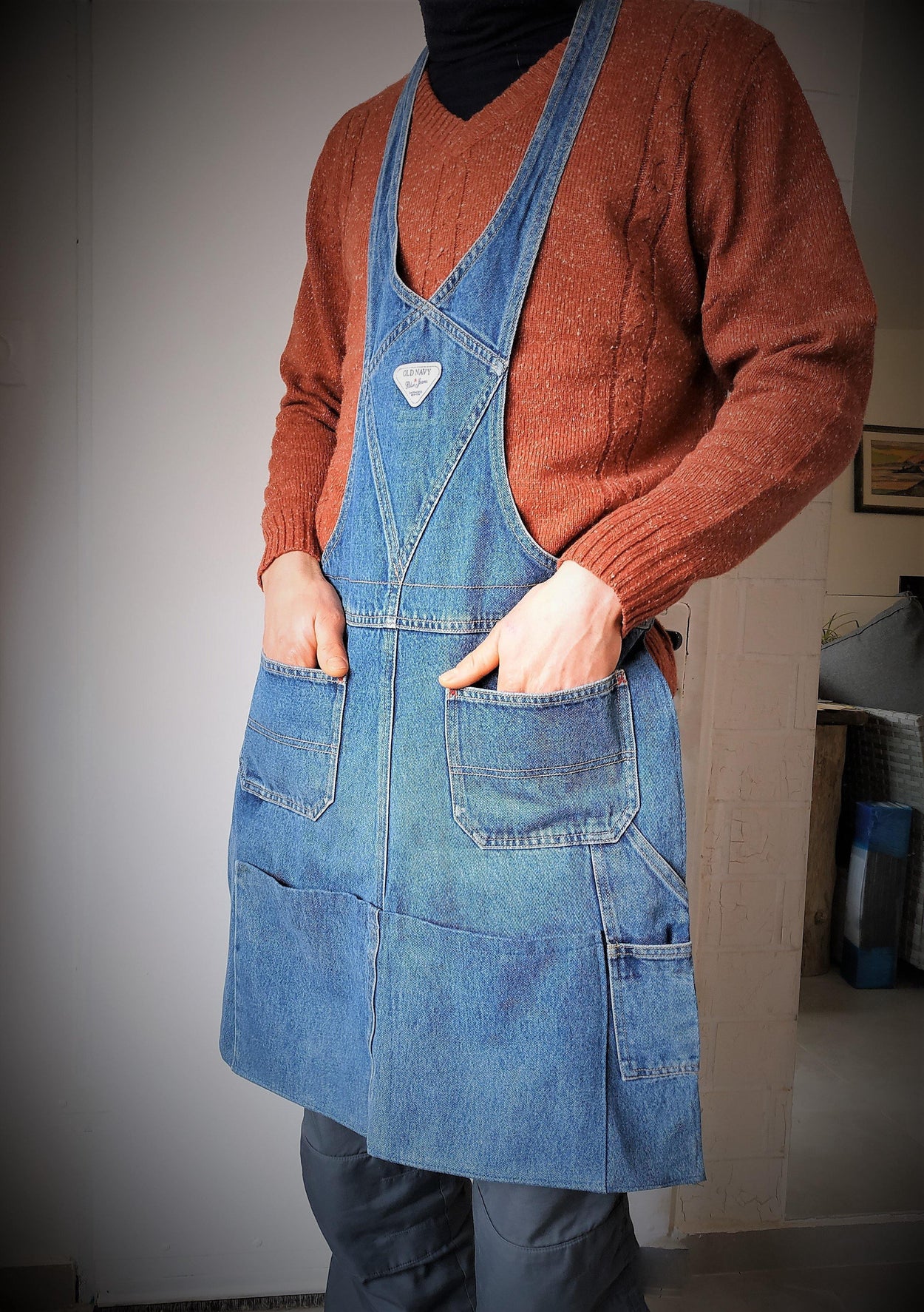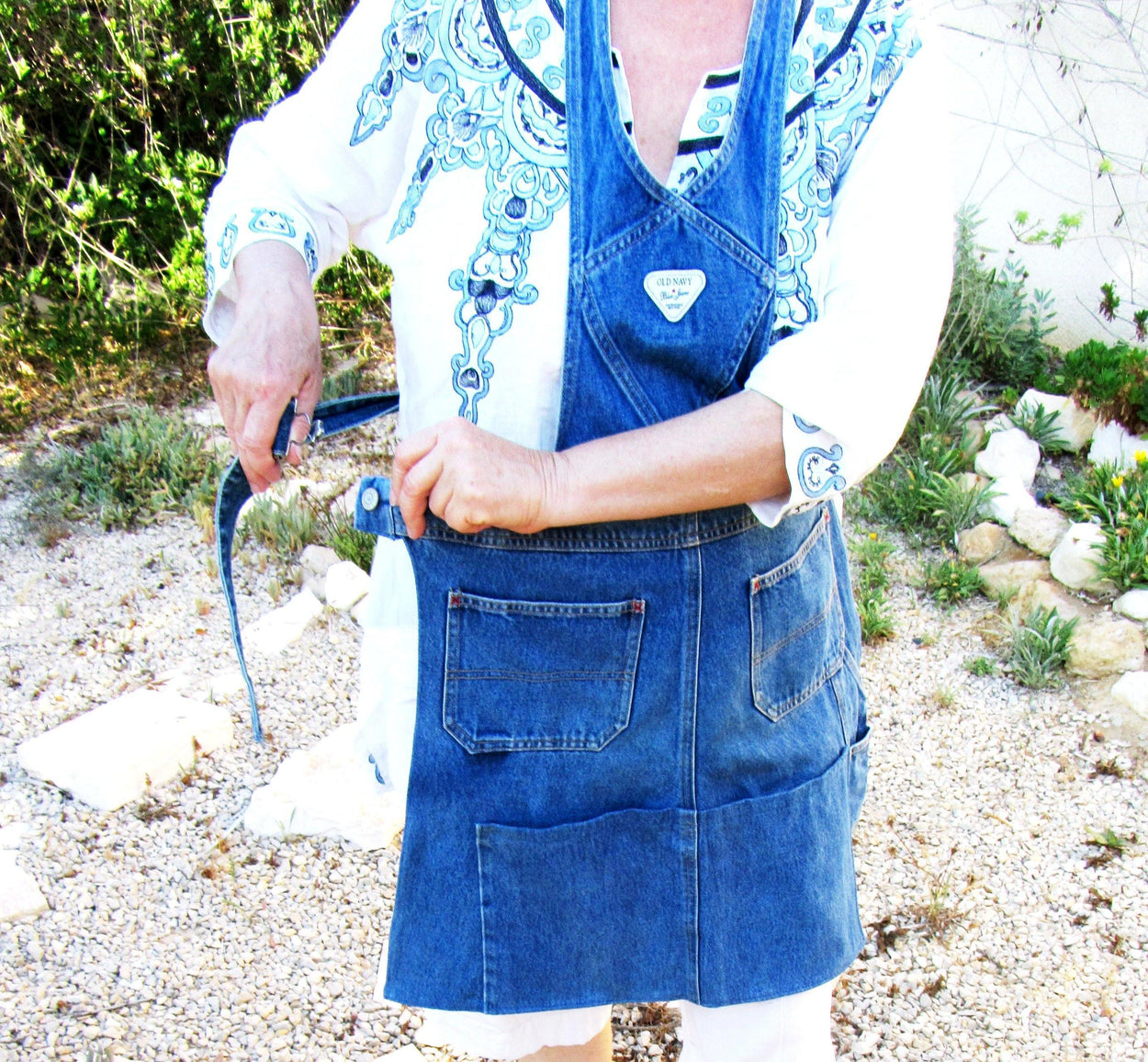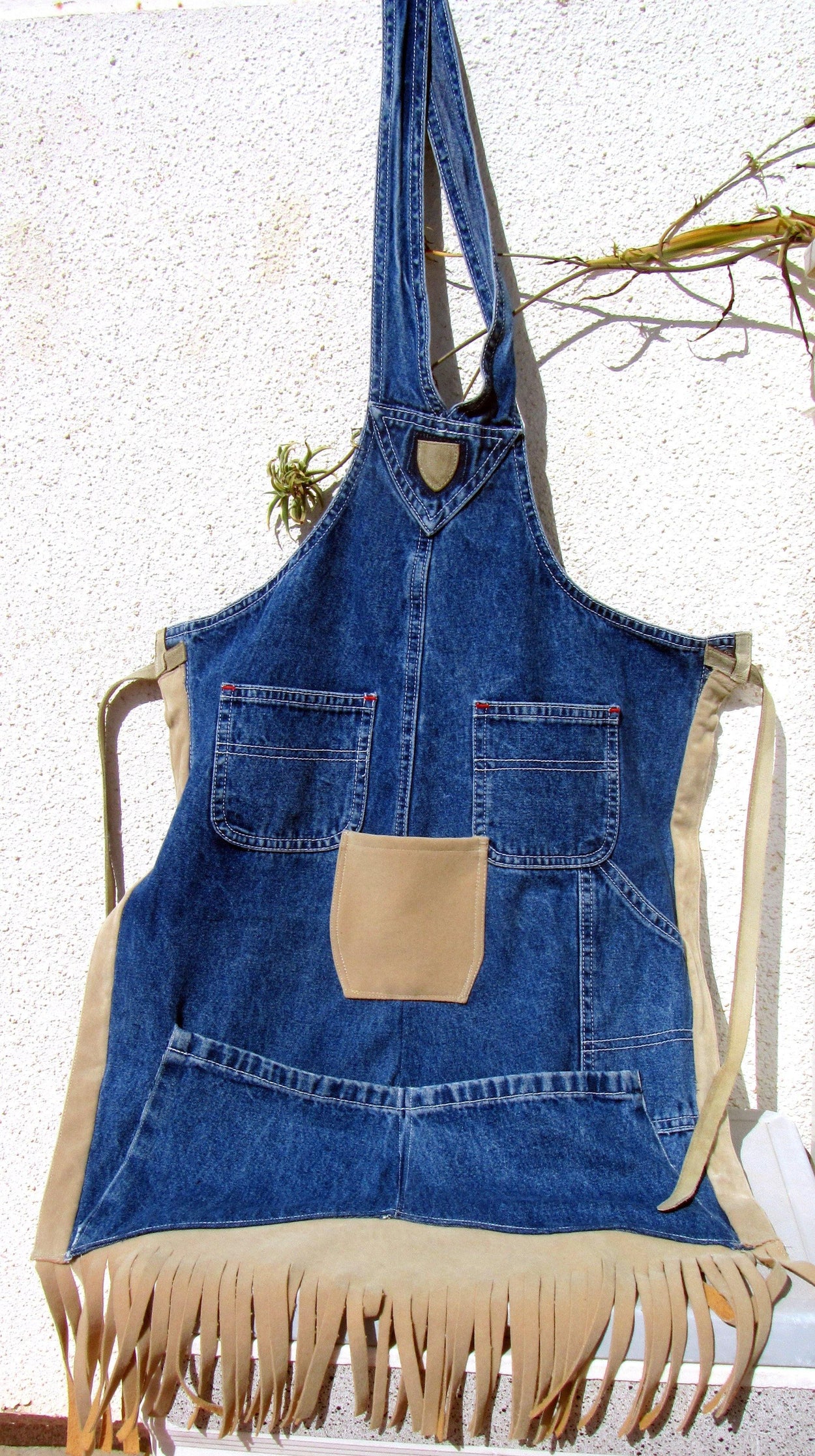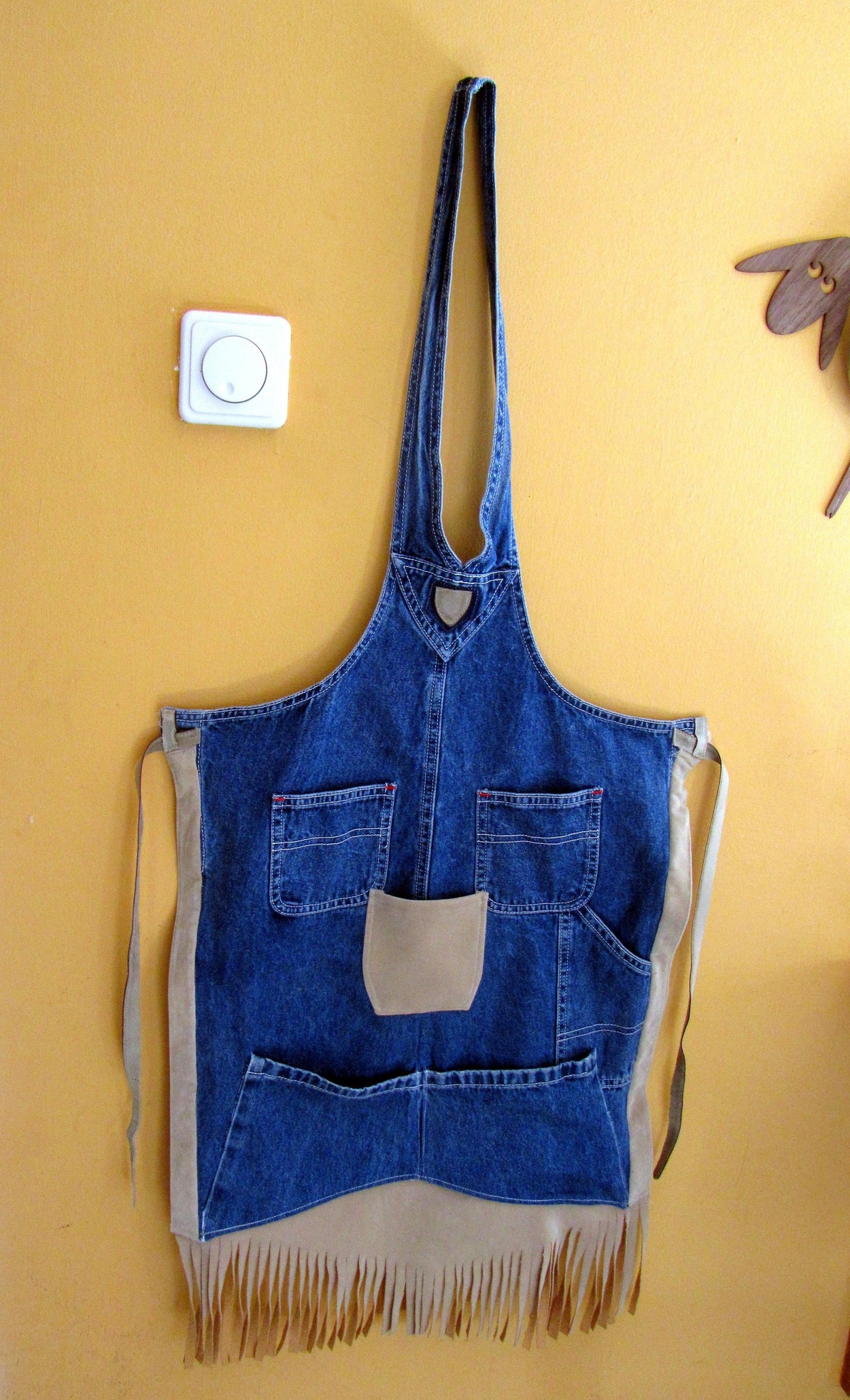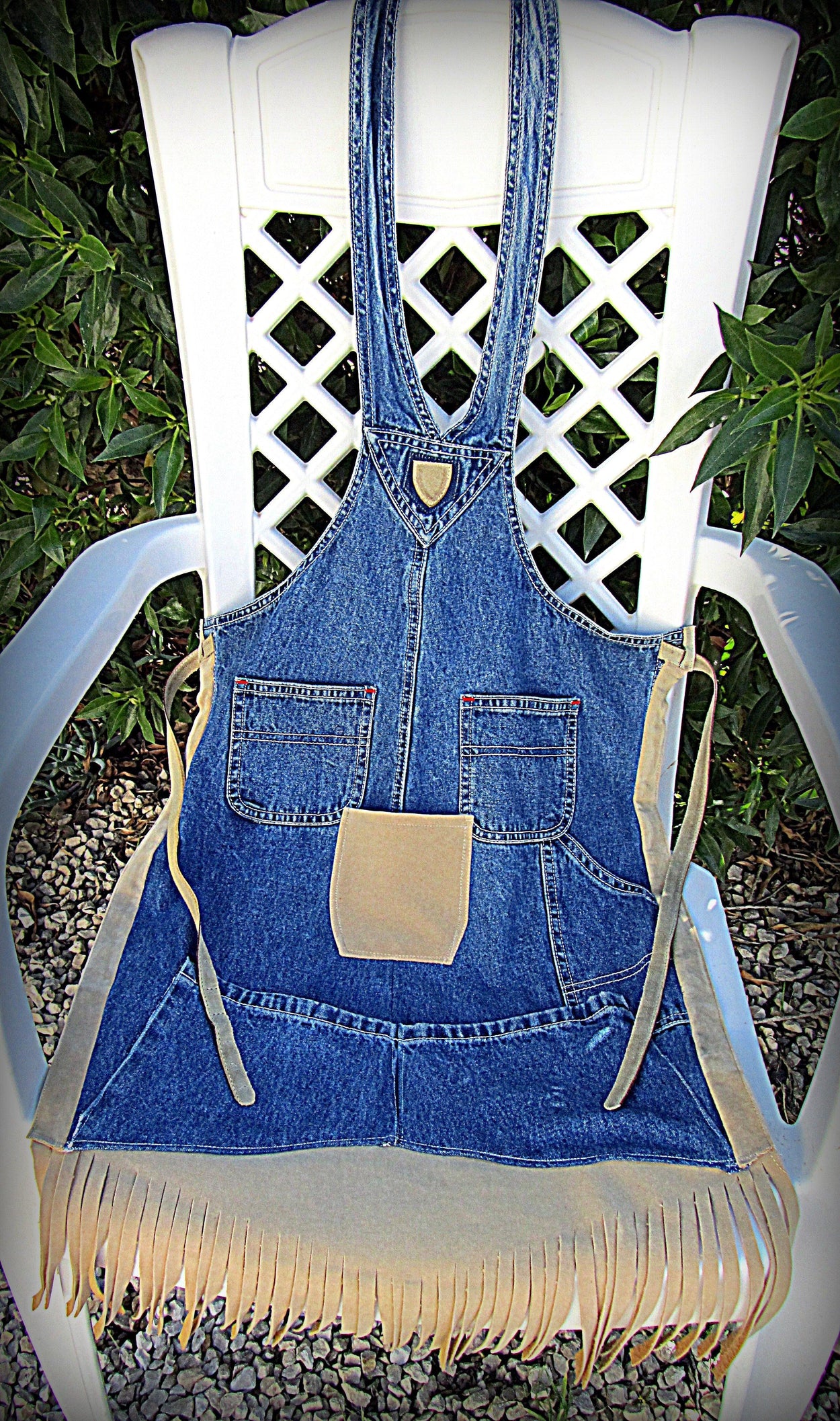 GLEZANT
Universal Denim Aprons. Unisex gift. Barbecue/ Garden/Kitchen Apron
Free Shipping
Stylish and unique thick cotton aprons, equipped with many pockets to store recipes and cooking secrets.
These aprons can be used in the kitchen, in the workshop, in the garden, for barbecue. They are very strong and will serve you for a long time. Aprons can be used by all family members. This is a practical gift that will please any person.

The aprons are made out of recycled denim overalls:

1) With 4 pockets, with a 4-wide and two small pockets and elastic waist.(Old Navy, Blue Jeans, 8, 100% cotton)
The belt gets tied on one side and on the other side gets fastened with a button.
The width at the top of the apron 26 cm
The width at the waist of the apron 44 cm
The length of the apron (without the straps) 88 cm

2) with 6 pockets: 3 pocket on his stomach, one on the side and two at the bottom (100% cotton)
Drawstrings at the apron made of genuine leather. The pocket in the middle, finishing side and bottom fringe made of artificial suede

With these aprons you'll look great in the kitchen and near the outdoors barbecue.
Dimensions: dimensionless

Delivery time in most countries is around 15-21 days, except in pandemic emergency situations.