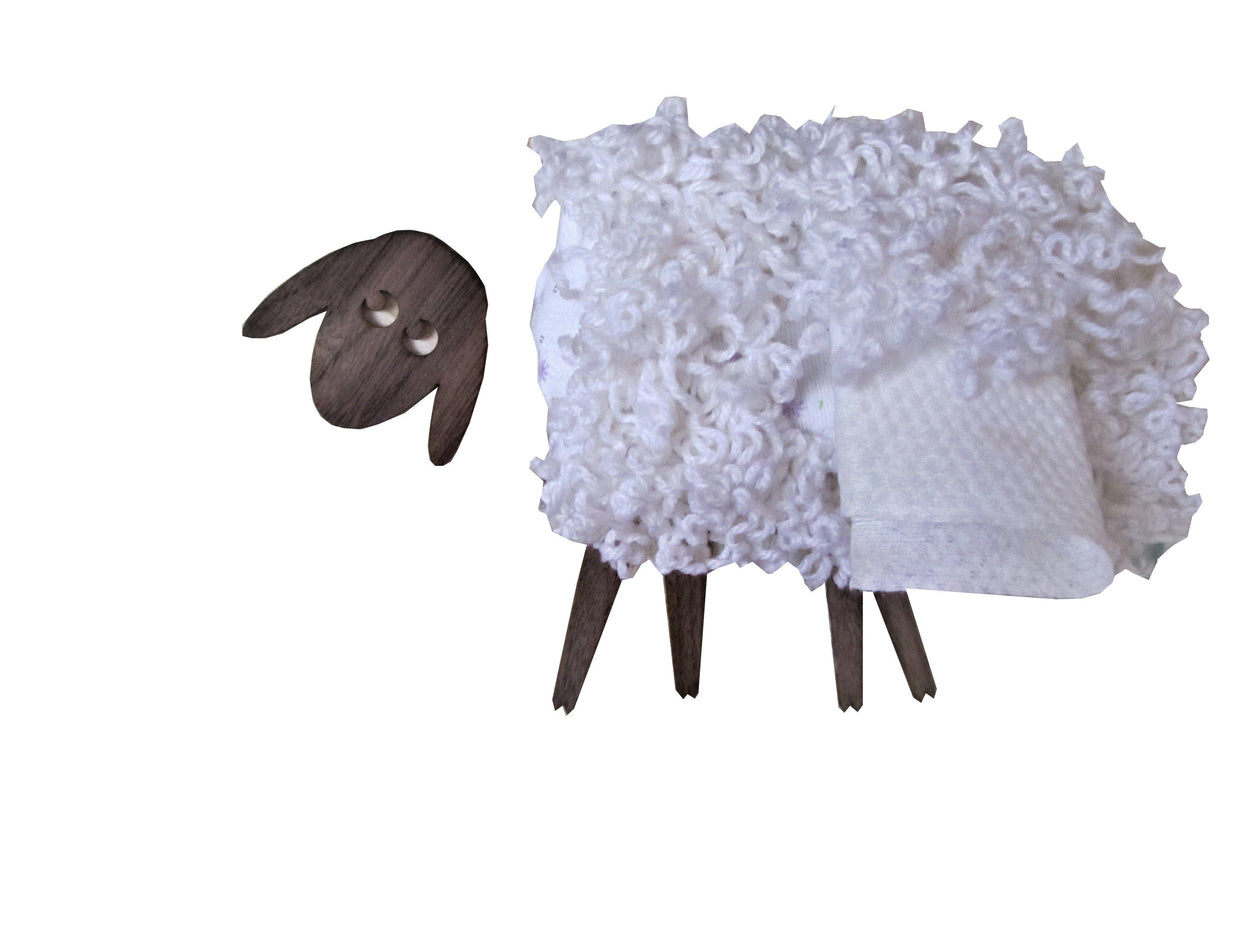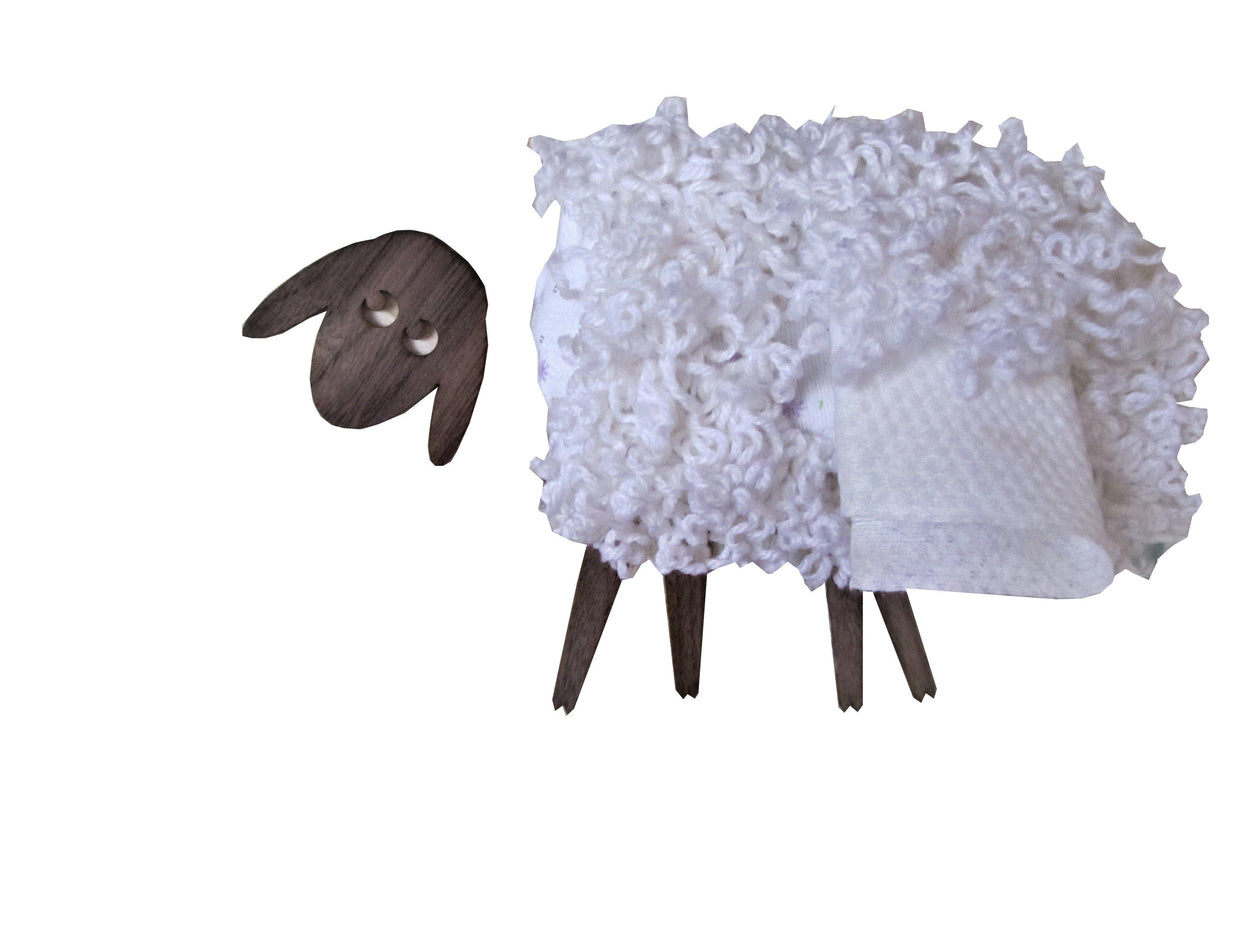 GLEZANT
Lamb - Holder for wet wipes. Funny Wall Decal
Free Shipping
Lamb - universal holder for all sorts of wet wipes.
This holder is mounted on the wall above the changing table simplifying the process of changing the baby's diapers and decorating the nursery.
This holder could be attach also in bathroom near the mirror for all sorts of wet wipes (make-up removers, etc).
The kit consists of:
1) The holder of the wet wipes in the form of a cylinder made out of a flexible plastic mesh and decorated on the front side with curly cords.
This 15 cm wide cylinder has a varying diameter which depends on the size of your wet wipes pack.
2) Stickers of the head and legs of the Sheep which are made of various types of veneer.
All of the parts get easily attached to a wall using a special double-sided mounting tape which is already half glued.
3) A pair of hooks with dowels.
You get a part in creating the final image by choosing how to position the legs and head stickers.
By buying this Sheep you're not only enhancing the interior design of your home but also helping the environment since this product is made out of industrial waste.
Other products for the nursery: 
Delivery time in most countries is around 15-21 days, except in pandemic emergency situations.