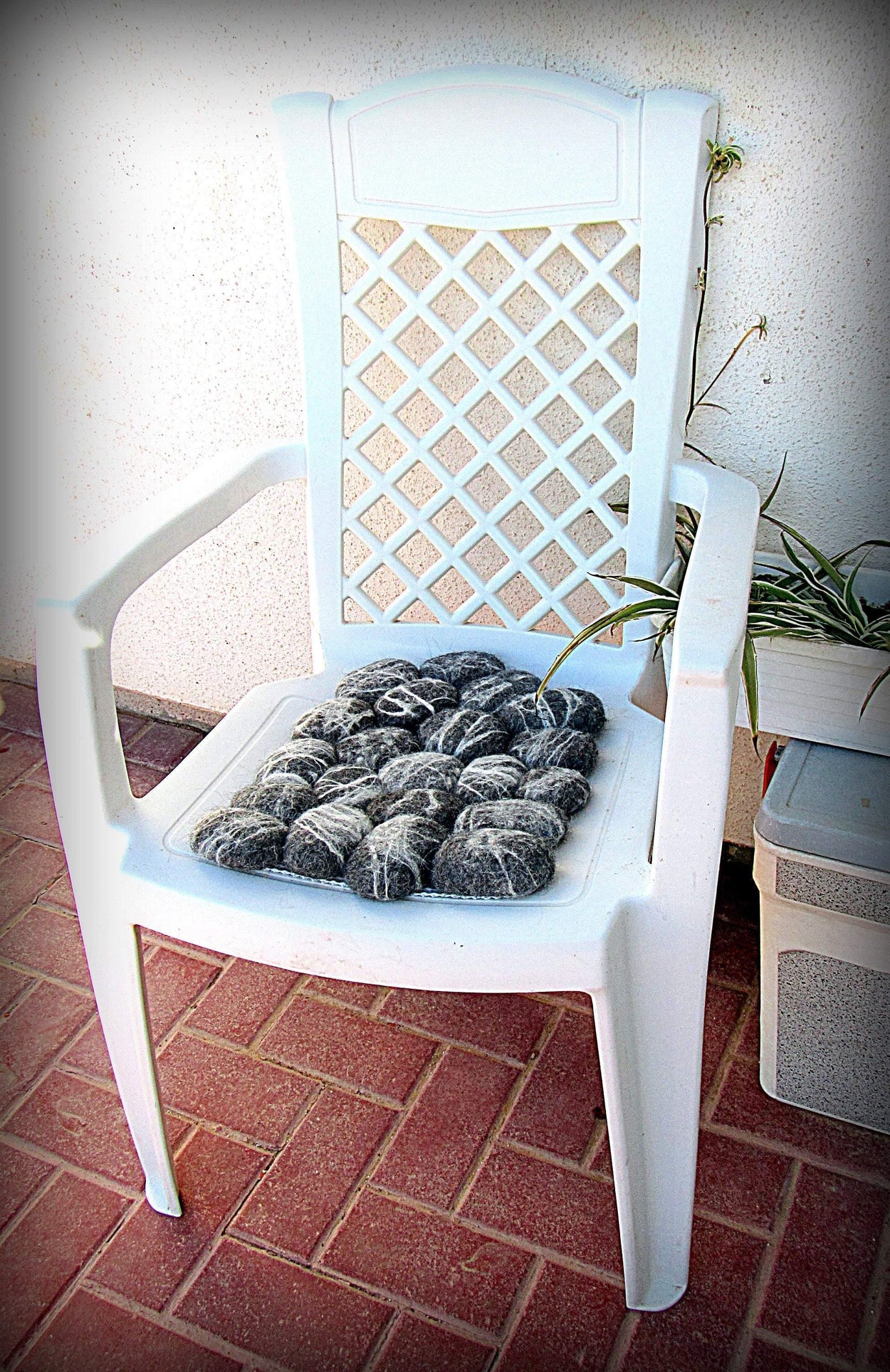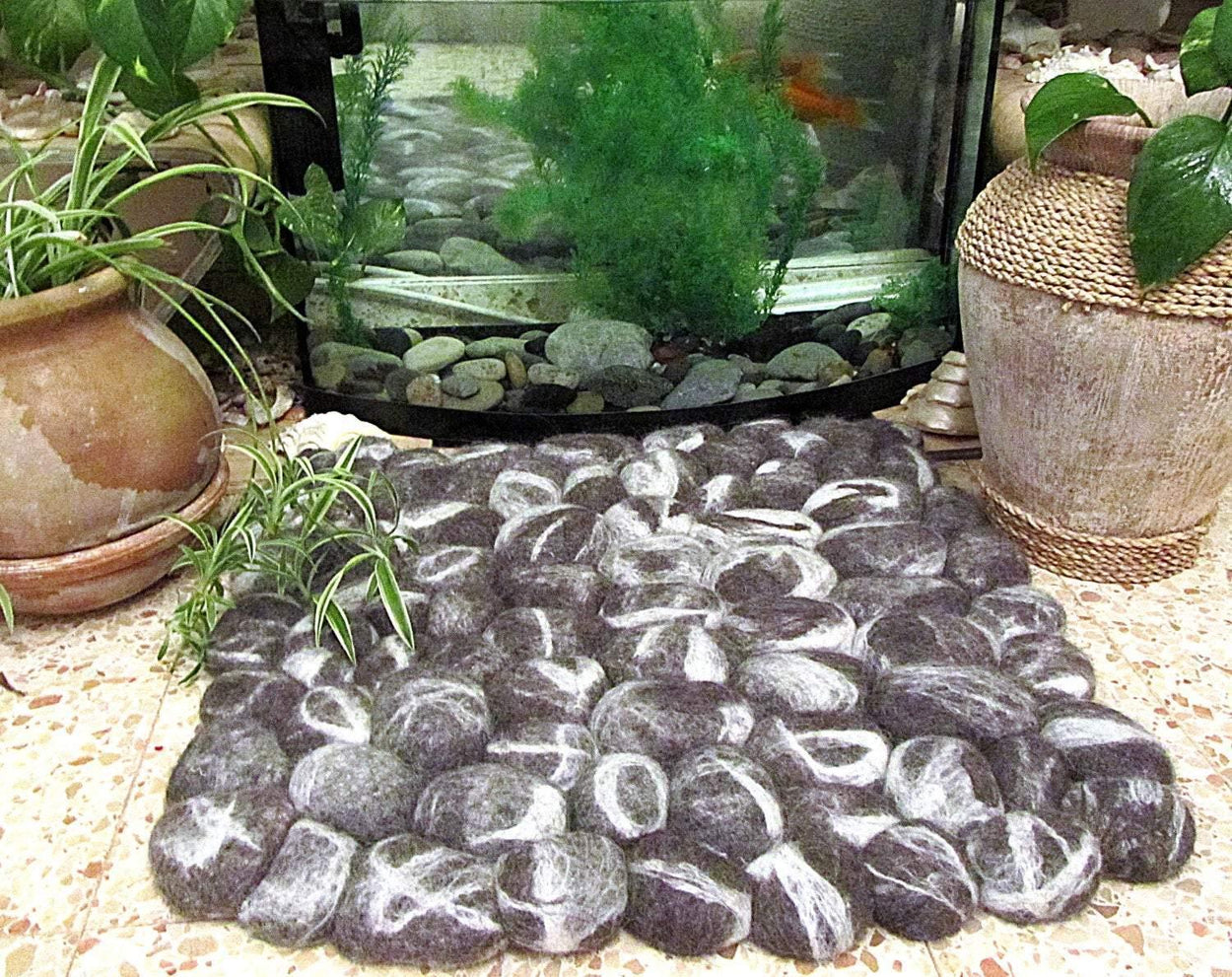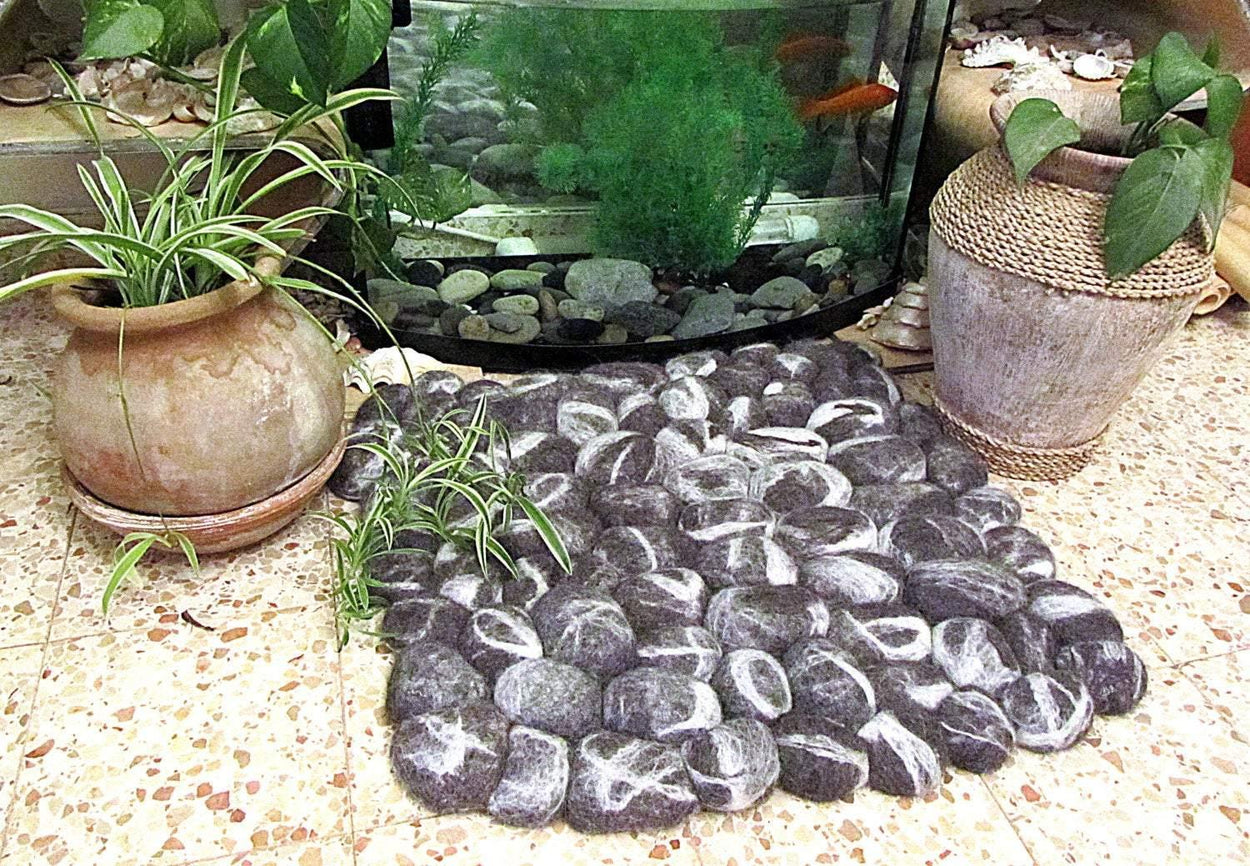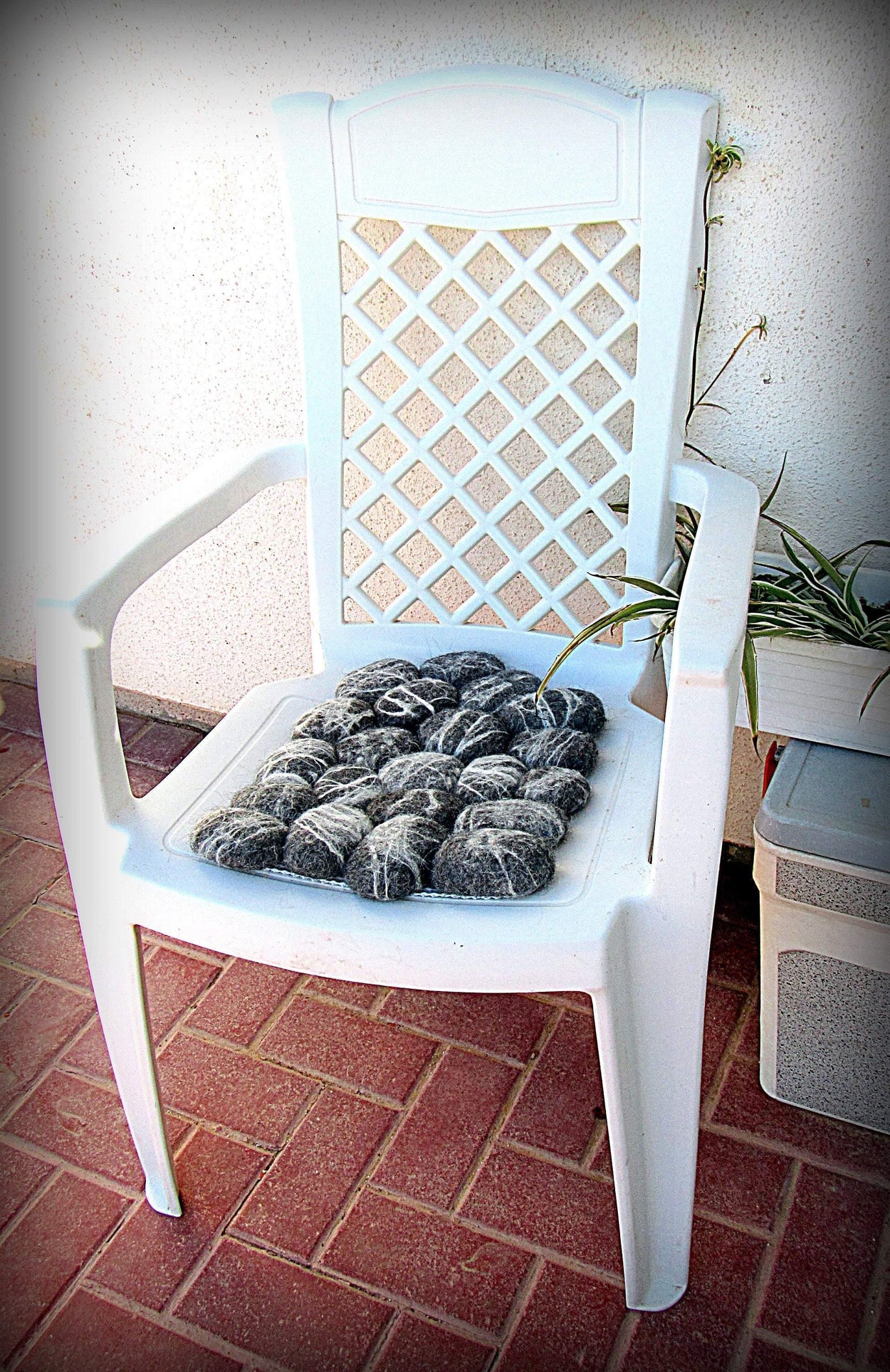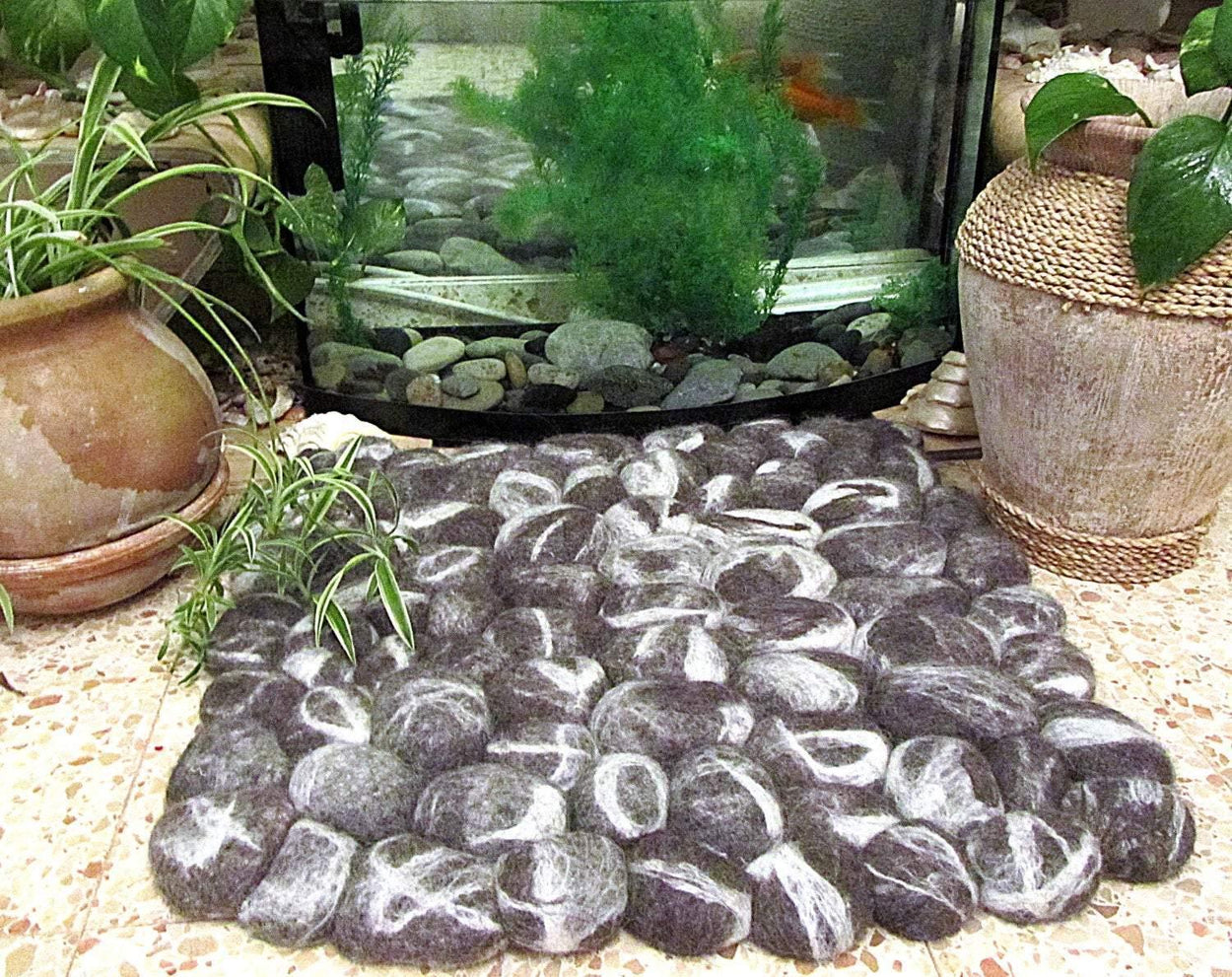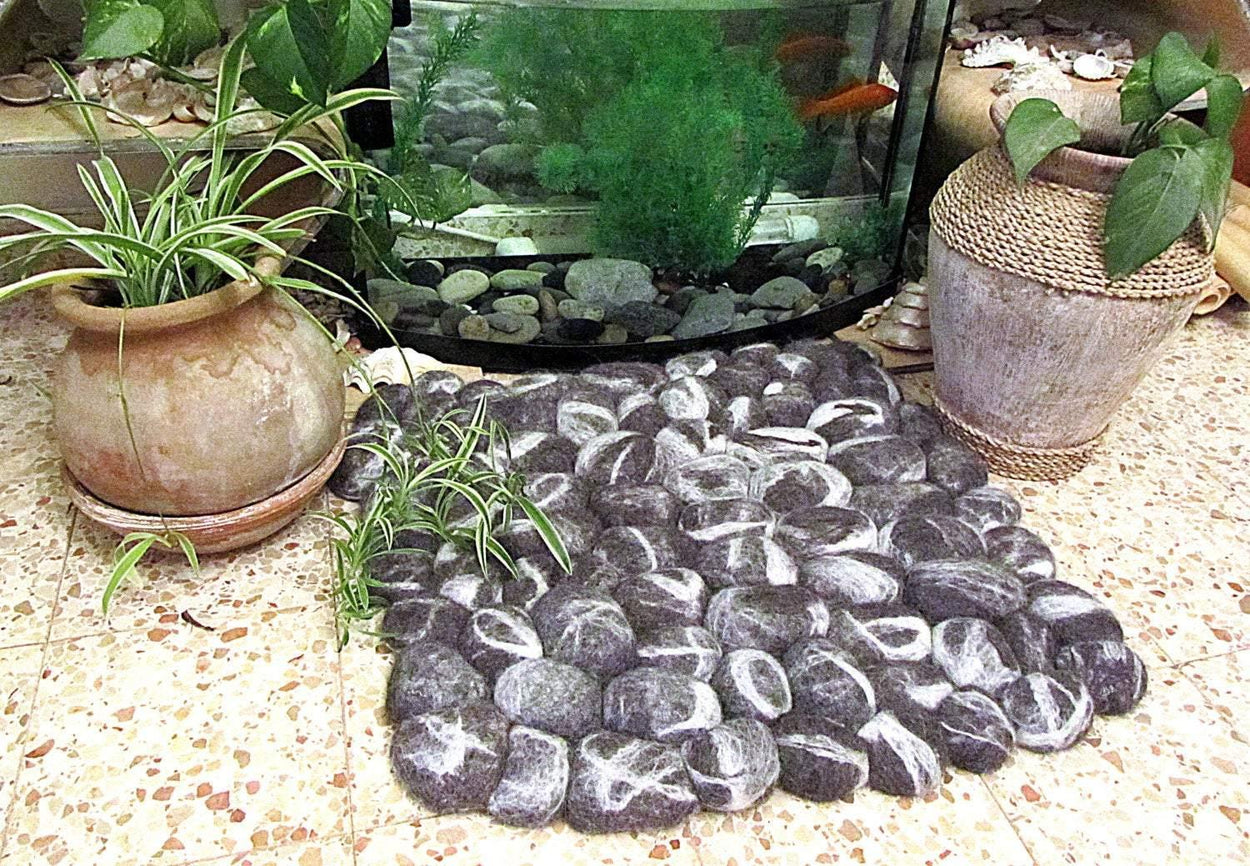 GLEZANT
Spectacular alpaca felt rug handmade in the form of pebbles
Free Shipping
This illusion making rug looks like natural pebble stones, but actually it's very soft.
The rug is handmade by felting alpaca fiber. Within each "stone" there's a special foam and the bottom layer of the rug is made of a rubber non-slip sheet. It can be washed in a washing machine (30 С)
These "soft rocks" could be used as very nice looking mat. It would look especially well in Scandinavian and environmentally friendly interior designs.
Delivery time in most countries is around 15-21 days, except in pandemic emergency situations.