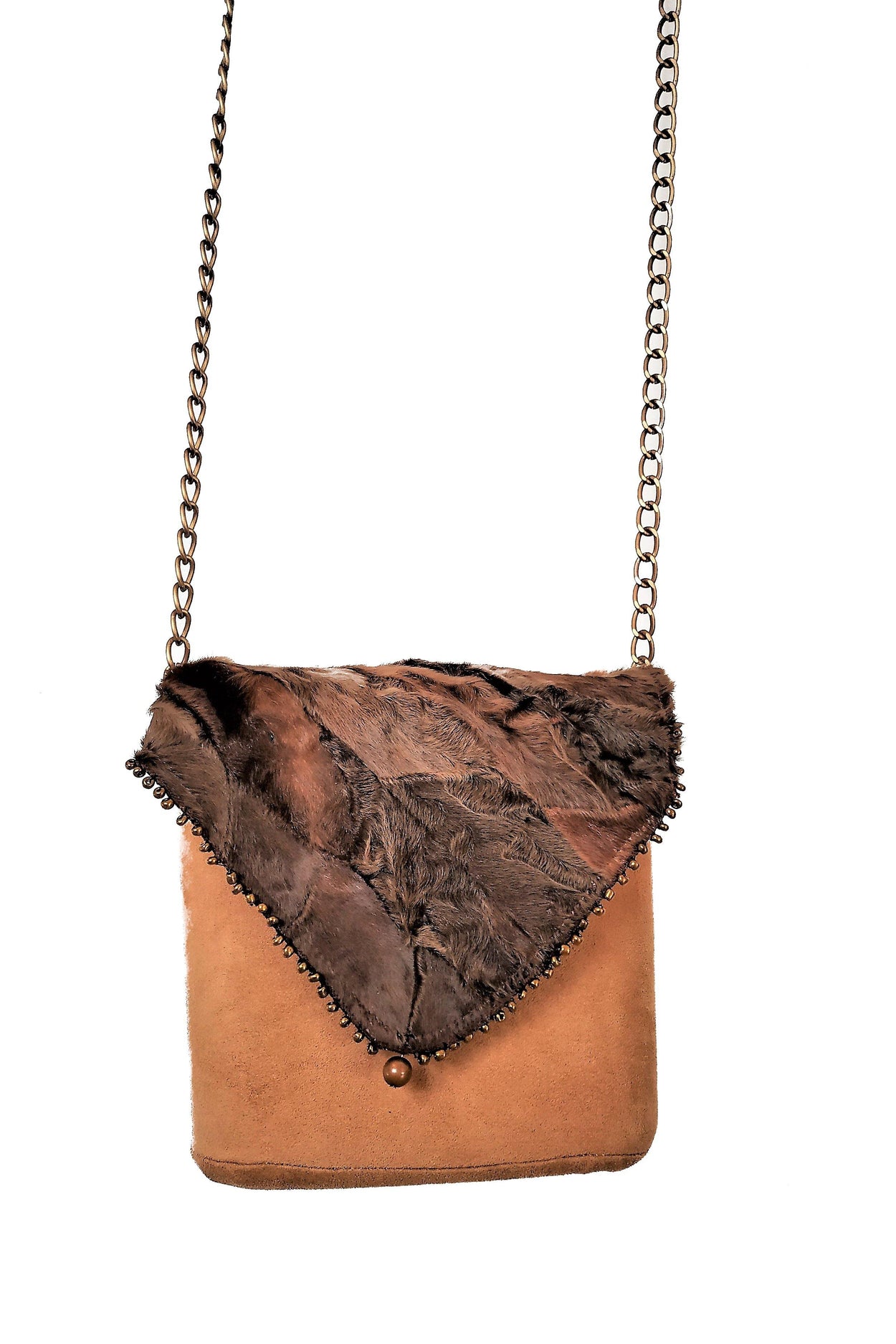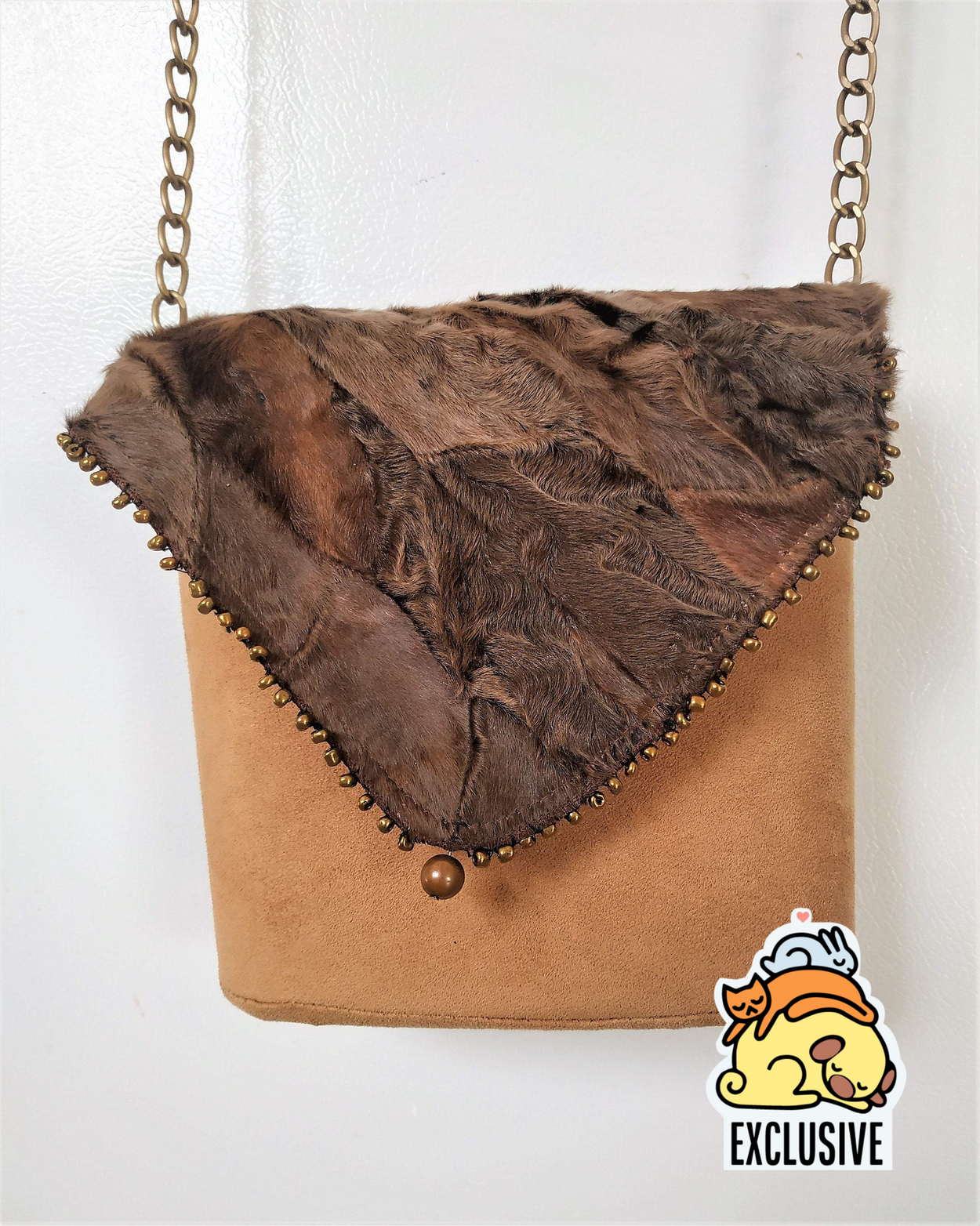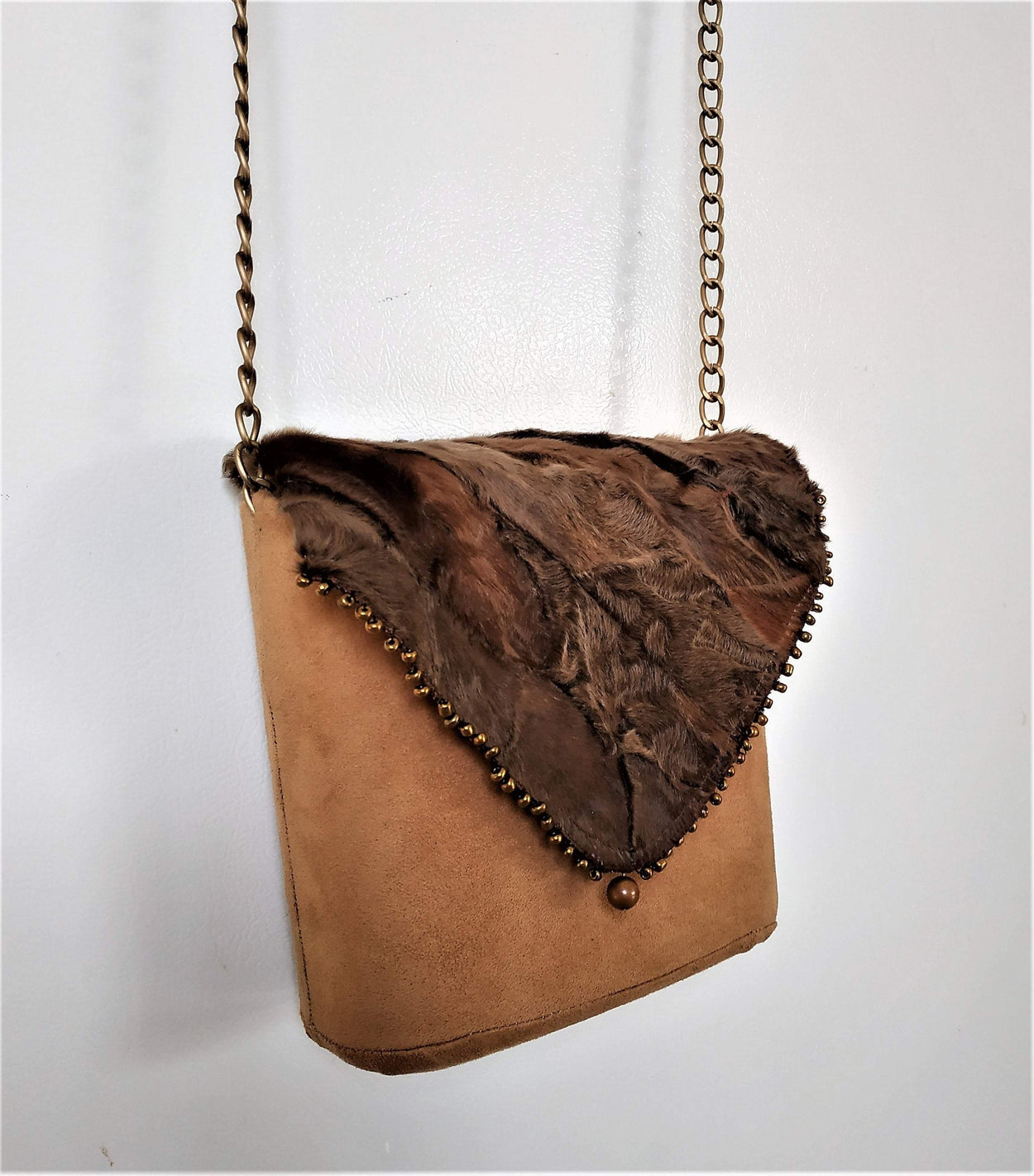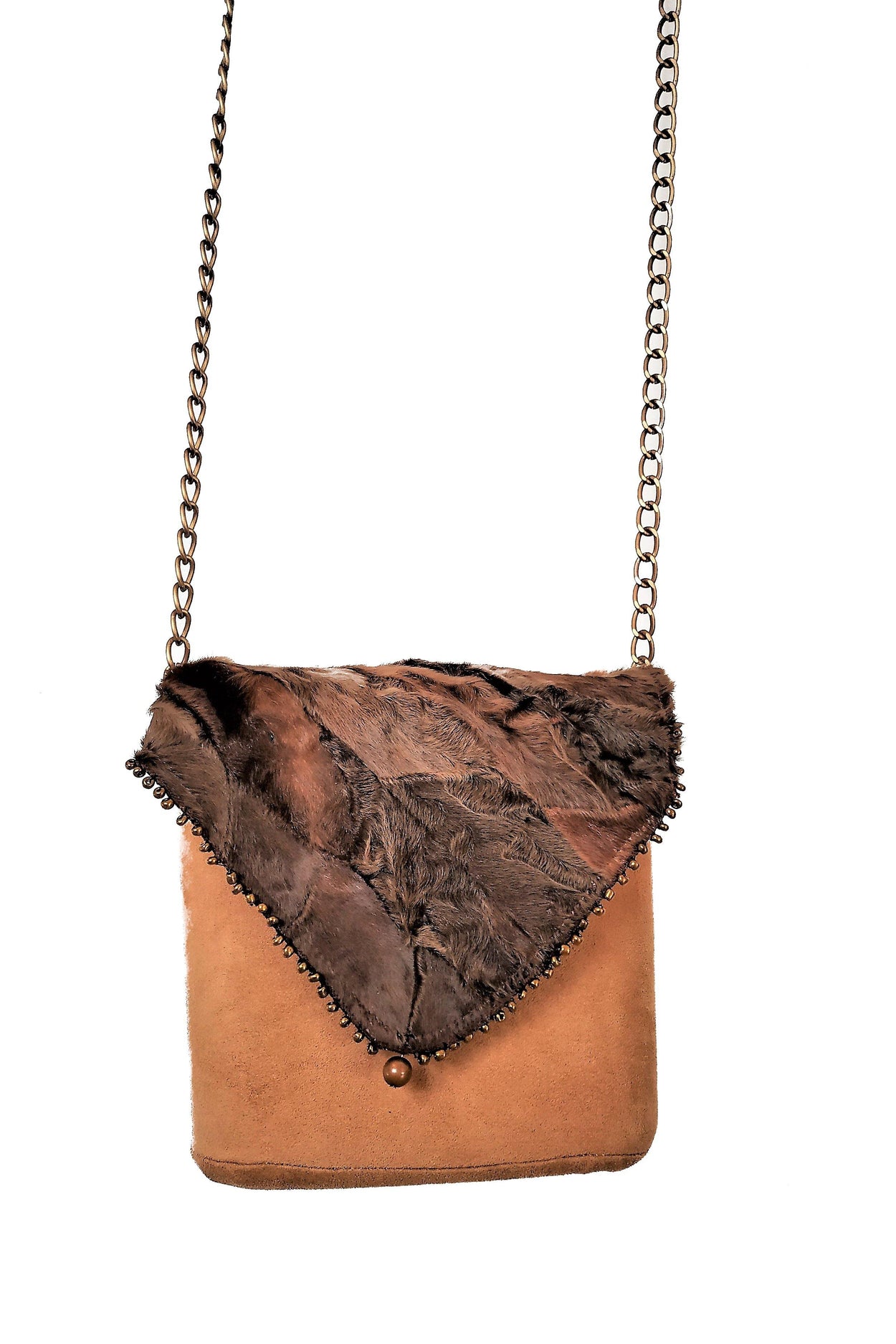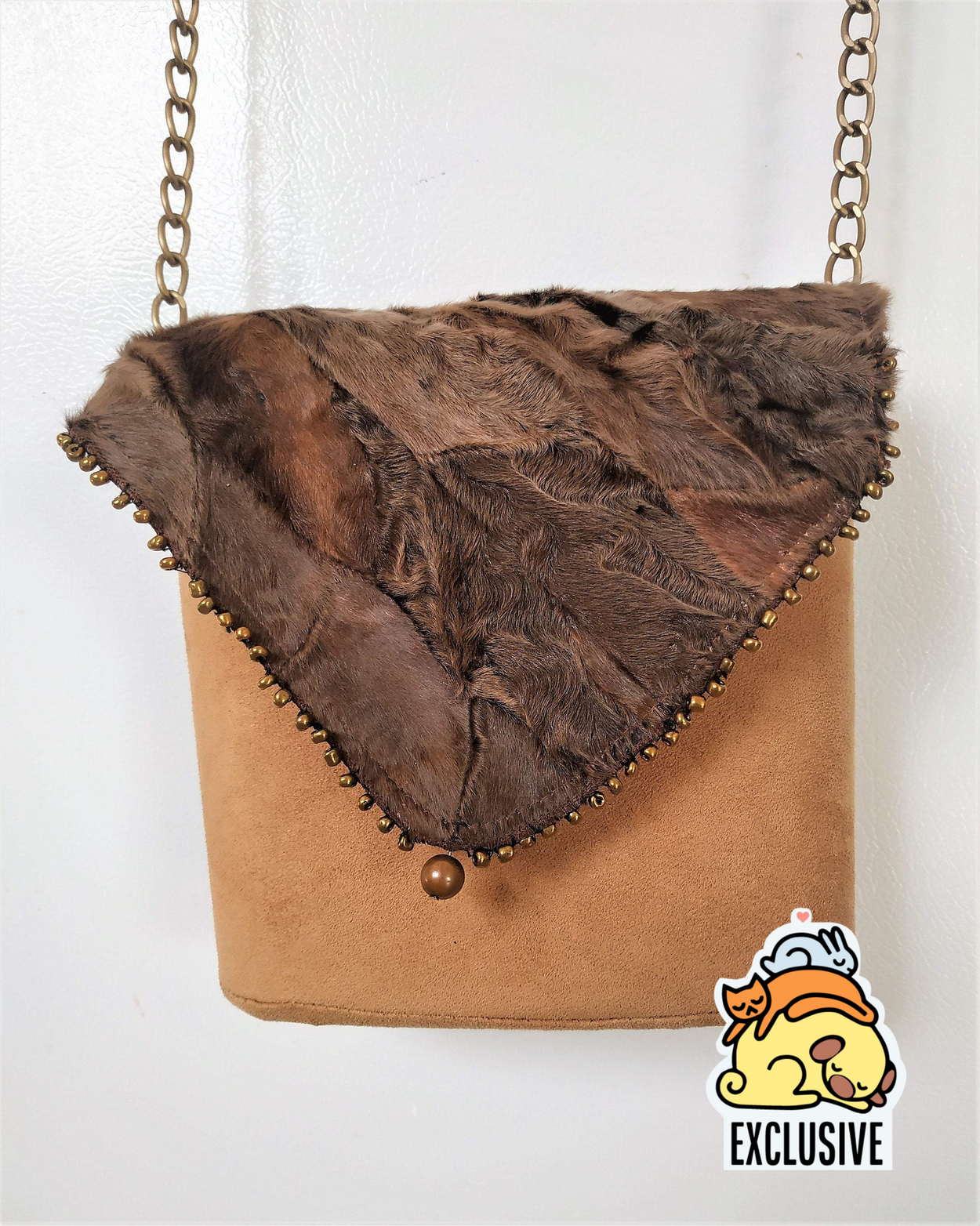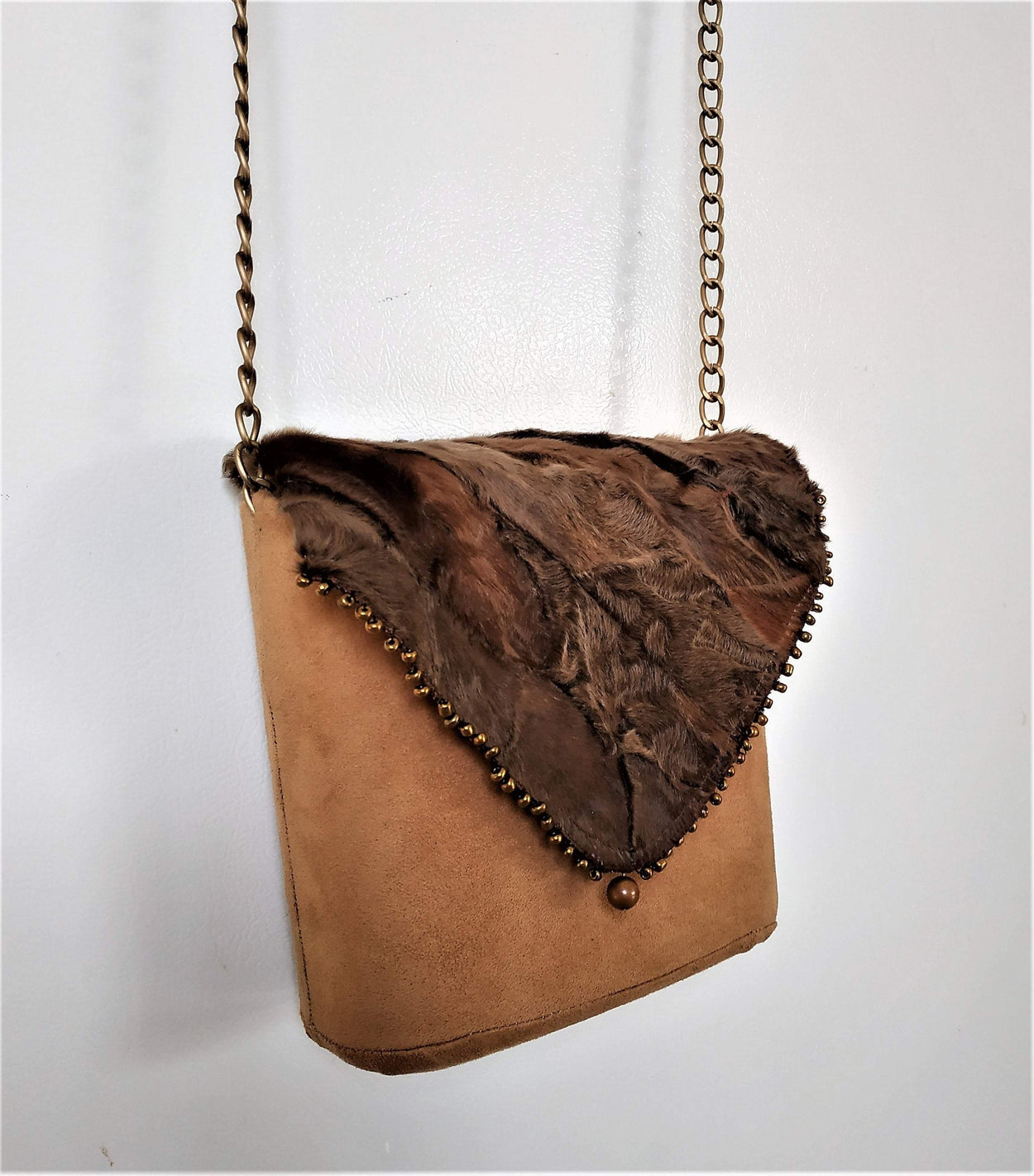 GLEZANT
Exclusive beige handmade suede box-bag with fur and a long handle
Free Shipping
Beige bag-box made of artificial suede with a closing flap made of natural fur with beading of antique golden color. On On the inside of the flap there's a suede pocket for glasses or documents. This pocket has velcro tape for closing. The bag's frame is made from a light and strong plastic. The bag is very pleasant to the touch. In this bag you can fit all of your necessities: wallet, phone, glasses and keys which are attached to the handle with a carabin. The chain handle is in such length that it could be worn on the shoulder. In the middle section of the handle there's a round softening pad covered with silk to prevent the chain from digging into the shoulder. The length of the handle could be reduced according to your height. The lining is made of white artificial silk.
Dimensions:
Height 17.5 cm
Width 18 cm
Depth 8 cm
Handle length 123 cm, Width 1 cm
Delivery time in most countries is around 15-21 days, except in pandemic emergency situations.